Once upon a time, actors specialized in one genre and from that, they rarely came out. The go out often led to flop incredible. Maybe not because of the actor or actress who, however, were excellent and offered excellent interpretations but because of the audience, unable to look beyond the clothes sewn on their favorites.
Fortunately, this is no longer the case today. It is required of actors the ability to vary, switch from one genre to another. Some do just fine. Others, with some difficulty. In any case, the adaptability of actors, nowadays, is almost an obligation in order to be able to work as much as possible.
We have choosen seven exceptional actresses who currently have quite dramatic roles in their careers. Like Vanessa Kirby who in playing Martha in Pieces of a Woman he thrilled audiences and critics alike for his engaging performance. Seven actresses who, in our opinion, could very well play a role in one comedy precisely by virtue of certain aspects that come out in their intense dramatic interpretations.
1) Vanessa Kirby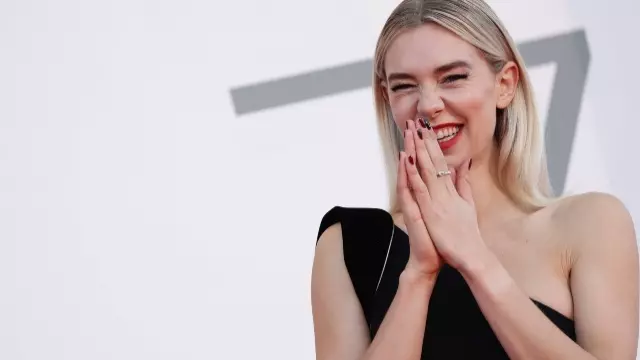 Vanessa KirbyEnglish actress born in 1988, achieved international fame playing Princess Margaret in the first two seasons of the award-winning The Crown. Before then her career saw her participate in films of a certain interest without ever being the protagonist. She after 18 episodes she as younger sister of Queen Elizabeth II, role for which she won a BAFTAVanessa Kirby has, as they say, made a breakthrough and landed a nomination for the Oscar come best leading actressa in the dramatic film Pieces of a Woman. A moving interpretation that thrilled the international critics who defined it one of the best living actresses, with a dazzling career ahead of her.
Vanessa Kirby, in fact, was really great at playing George VI's cadet daughter. Her character, beyond the dramatic story linked to the impossible love with Captain Peter Townsend, it is characterized by a sagacity and a not insignificant irony. Her exchanges, especially with her sister, are wonderful and often lead the viewer to wonder what the English monarchy would have been like with a queen of that caliber.
Per Vanessa Kirby, because of this splendid interpretation, a role in which he can enhance a character with great acumen and biting irony would fit perfectly. Maybe one comedy satirical. There would really be to feast your eyes on and it would enrich the curriculum di Vanessa Kirby!
2) Jessica Chastain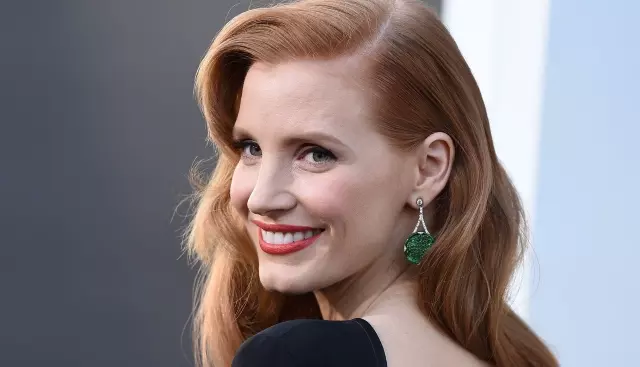 Candidate in 2012 and 2013 for the Oscar Jessica Chastain she wins it in 2022 by playing the role of Tammy in the biographical sentimental drama film Tammy Faye's eyes.
Il palm groves of the Californian actress is very rich in nomination and awards, all for theatrical films, though. At the moment, in fact, Jessica Chastain he had little experience in the television environment. Early in her career she made one appearance in ER – Doctors on the front line and one in Veronica Mars; four in Law & Order – The verdict and one in Journeyman. Only in 2022 did she have a leading role in the miniseries by license plate Paramount+ George & Tammydedicated to the iconic duo of musicians country George Jones e Tammy Wynette.
Jessica Chastain's acting skills are well known and have often led her to play quite different roles. From the CIA agent on the hunt for Bin Laden in Zero Dark Thirty to the unscrupulous lobbyist in Miss Sloane – Power games; from being the best organizer of clandestine poker games in Molly's Game to the world-eating alien in X-Men – Dark PhoenixJessica Chastain managed to prove grit and know howdecisiveness and elegance. But, at least for the moment, no light role. Yet she would be perfect to play a comedic role too, in one comedy light by exploiting its wonderful expressive skills.
3) Janel Moloney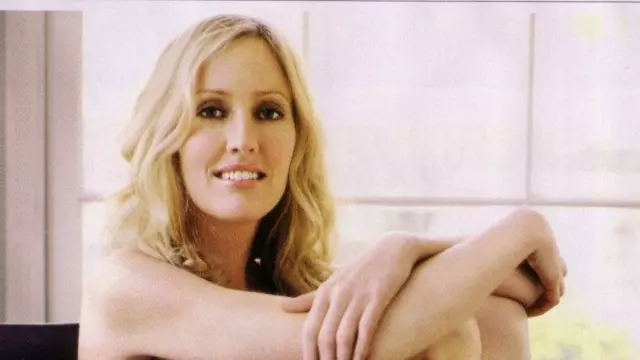 Until 1999 the appearances on the small screen of Janel Moloney they are quite sporadic. An appearance in ER – Doctors on the front line; one in Murder, she wrote. Then, in 1998, an appearance at Sports Night and the meeting with its creator, Aaron Sorkin. The meeting is one of those that change your life. The famous screenwriter, in fact, takes it with him in the cast Of The West Wing – All the President's Men entrusting her with the role of Donatella "Donna" Moss, the personal secretary of Josh Lyman (Bradley Whitford), deputy chief of staff of the White House under the democratic administration of President Josiah Bartlet (Martin Sheen).
His role within the ben-winning series twenty-six Emmys initially it was rather marginal. But the chemistry between Donna and Josh convinced Aaron Sorkin to invest in her character played by Janel Moloney enough to bring her twice to the nomination garlic Emmyin 2002 and 2004.
After the role of Donna Moss Janel Moloney's career continued without sharp details. The Californian actress has had other parts in television series and films but nothing particularly striking, nothing that would bring her back to past glories, unfortunately.
It is precisely the chemistry seen between his character and the one played by Bradley Whitford that makes us think that Janel Moloney would be perfect for a role in one comedy. Between the two, in fact, the bickering was the order of the day. Each of their encounters resulted in a series of very close questions and answers in which it was very often Donna who got the better of Josh thanks to her wit and a compelling logic. She would be perfect, perhaps, in a role within one comedy set in an office.
4) Anna Paquin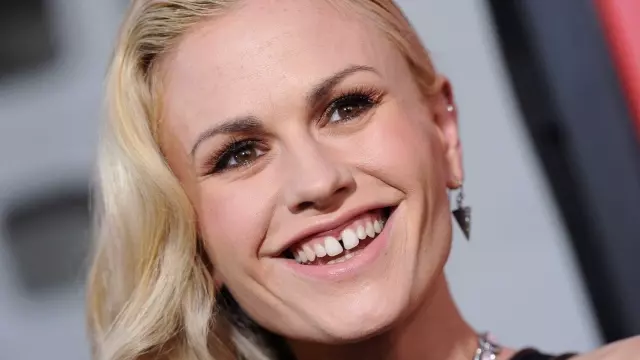 Anna Paquin she began her acting career quite by accident. But she did with a bang. At the age of eleven, in fact, she won theOscar come best supporting actress in Jane Campion's film Piano lessons.
After this inimitable departure has ringed a series of outstanding performances with incredibly important directors. Zeffirelli wanted it in Jane Eyre e Spielberg in Amistad e Spike Lee ne La 25 a day. Then came the role of Rogue in the saga of X-Men and the very recent one of Peggy in The Irishman.
Obviously, television too asked to be enlightened by the actress of Irish, French, Dutch and German origins. In 2008 she was Sookie Stackhouse in True Blooda role that won her a Golden Globe. Then, after this international success, the actress dall'intriguing and distinctive diastema he had few and sporadic appearances in television series all of a dramatic genre.
Which is why it would be appropriate for someone to offer her a role in one comedymaybe with a light-hearted and positive characterat the Phoebe Buffay. Because Anna Paquin, in her career, has almost always played very intense characters, with a strong introspective sense. But we are sure she would be very capable of making us laugh in decidedly lighter roles!
5) Mireille Enos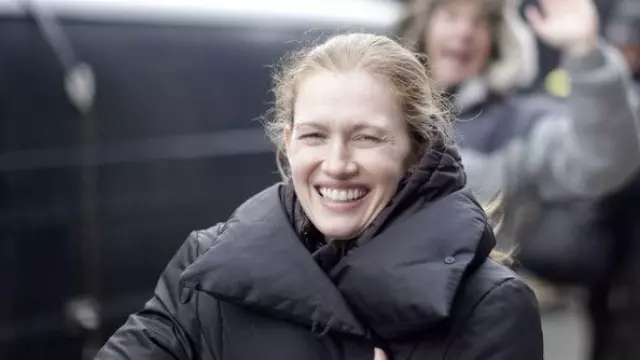 Mireille Enos she makes her debut, like many other colleagues, with small appearances in rather important TV series. In his curriculumindeed, we find Sex and the City, Rescue Me, Crossing Jordan, CSI: Miami, e Law & Order: Criminal Intent. But the American actress is particularly well known in the theater scene having been nominated in 2005 for a Tony Award starring Virginia Woolf in Who's Afraid of Virginia Woolf.
In 2010 he gets his first leading role and the critics are so enthusiastic to write: "watching her act one realizes that there has never been such a wonderful female character". After all Sarah Linden of The Killing is a character who has guaranteed her one nomination garlic Emmyone ai Golden Globe and three ai Saturn Award as best leading actress.
Mireille Enos' career has seen her alongside Brad Pitt in blockbuster World War ZJosh Brolin in Gangster Squad e Arnold Schwarzenegger in Sabotage. Her roles, both in film and television, are all very dramatic and compelling. Mireille Enos is capable of conveying to viewers great energy and knows how to pierce the screen capturing and holding the viewer's attention.
By virtue of decidedly out of the ordinary qualities, the American actress would certainly be able to interpret a role in one comedy on the kind of Curb Your Enthusiasma series where humor revolves around everyday life and social relationships.
6) Mariska Hargitay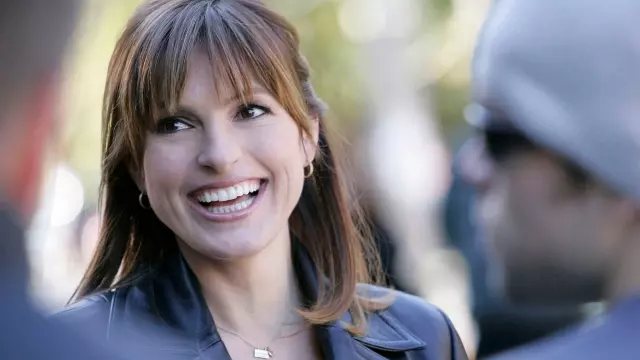 Iconic face of Law & Order – Special Victims Unita role that earned her a Golden Globe it's a Emmy Award, Mariska Hargitay she is one of those actresses who are perfect where they are but who risk not fail to make full use of their acting talent. And that would be a shame.
In 1993 he made an appearance in the hilarious Seinfeld. A small part, almost insignificant. And then another in Ellenin 1996. As if to say "I tried".
In playing Oliva Benson, the Hungarian-born actress showed she has possessions excellent investigative skills, an incredible tenacity, an immense humanity and a rare empathy. All excellent qualities for the character he has to play. All qualities that would be perfect for a character inserted, perhaps, in one comedy familiar.
7) Michelle Rodriguez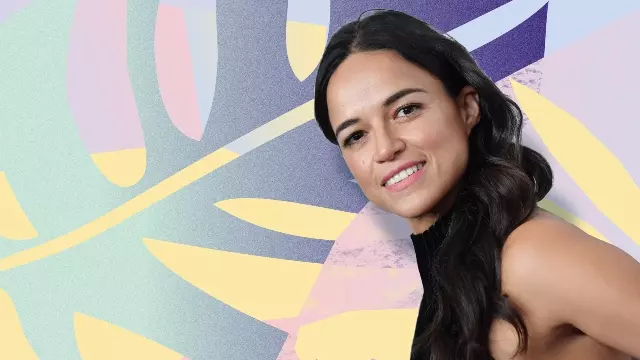 The television appearances of Michelle Rodriguez are close to zero. Removed Ana Lucia Cortez, in Lost, did nothing else, the charming Texan actress. Therefore, it would be the case that she too, like many of her colleagues, appeared in the world of television series because the potential is there, yes.
And possibly in a role a little different from that of the toughest of the group, all guns and speed. Roles that she plays great, mind you. But that, probably, they framed it a bit.
Looking at his photos outside the set Michelle Rodriguez shows off a sunny smile far from the gloomy look he casts when things go wrong and it's time to unleash the claws. If it hadn't been for Stephanie Beatriz to play Rosa Diaz in Brooklyn Nine-Nine Michelle Rodriguez would have been perfect. But that would have been another role from dura which would only have confirmed a sort of stereotypy attached to her.
Michelle Rodriguez defines herself as a free spirit, unable to stay too long in one place. For this would be perfect for a miniseries comedy at the My name is Earllet's hope on the road. In short, something that you give to the viewer her beautiful smile!