It is no surprise that the fifth evening of MasterChef 12 achieved the best result of the season in terms of ratings. The Sky cooking show produced by Endemol Shine Italy continues to fascinate many Italians every Thursday at 21.15 on Sky Uno, always available on demand, visible on Sky Go and streaming on NOW. This time the kitchen takes a back seat, as the real star of the evening was the much loved Jeremy Chan. The five senses have guided us through difficult Black Mistery, hot Pressure Test and spicy Skill Test.
Once again, someone had to pack up and leave the MasterChef 12 kitchen. To our surprise and chagrin, it was the Capitan Beri Cooper e you Silvia. The MasterClass is increasingly divided into small groups, and with the exit of Beppe and Silvia the good Francescone he was left all alone to defend himself from young people (and from Mattia Giovane Wanna Be).
As usual, we had the pleasure of having a chat with those eliminated from the last episode of MasterChef 12.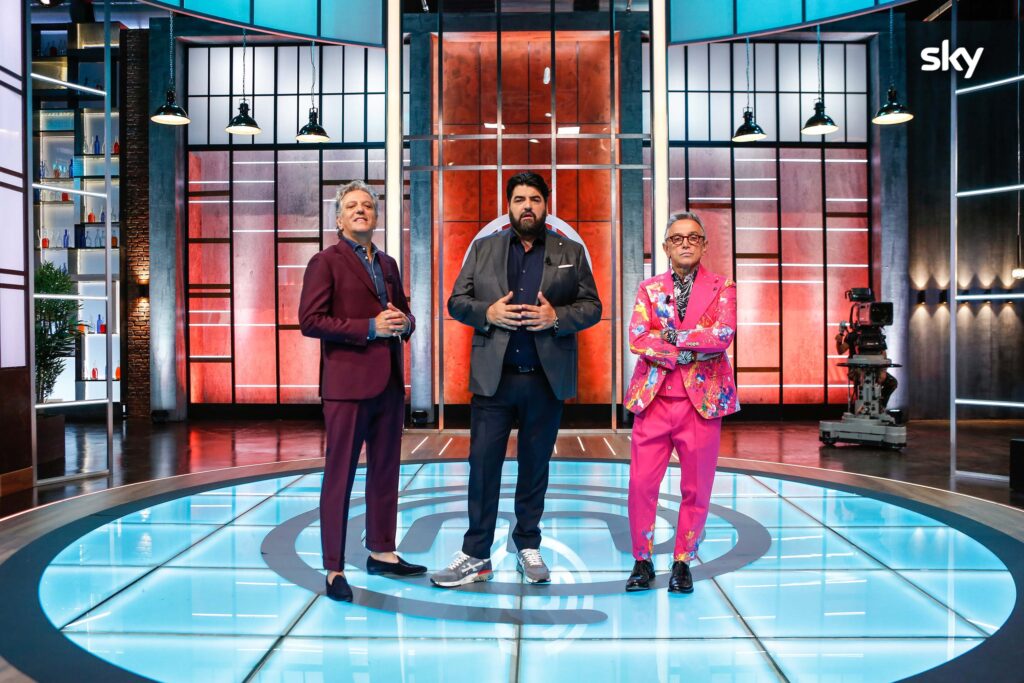 She was the first to speak Silviawho at the time of elimination let slip a few angry words, thanks to the tension of the moment and tiredness.
"I'm sorry that this feeling of anger has passed, it was certainly a lot of tiredness. Like I said in the episode, I think it was time to go."
There was also a lot of talk about the choice to participate in MasterChef, for Silvia dictated above all by the will of her children, aware of her passion for cooking and his desire to have fun and get involved. It went differently for our Beri Cooper, who sent his condidation almost on impulse, while she was watching an episode of the last edition of the Sky cooking show.
"My adventure started last year while I was watching the MasterChef show. In the middle of the commercial, a spring snapped, a few minutes before I had seen a test that seemed quite within my reach. In those four minutes I rushed to the computer and started sending the request, suspended it and completed it the following morning. From there everything started, after three or four days the video calls started. We were in a pandemic, the first auditions were done by telephone. After a few weeks I was invited there to the studio to get to know each other and start Live Cooking and all that."
In short, from the sofa to the MasterChef stove is a snap. One day you watch an episode with a bowl of popcorn and the next you watch an episode in which you star.
"It felt like I was watching the show because everything that happens in what we see is really that, and that's how we see it. Of course, there are four confessionals for each episode. There is an interlude, but from the start of the test to the end of the test that is the time and that remains." Giuseppe said speaking of his passage from spectator to protagonist.
"Watching the episode gave me so many ideas. Sitting on the sofa today, seeing myself on television gave me so many ideas." Silvia said underlining how much pressure and tight deadlines make everything more difficult in the MasterClass.
"When you're there, you have those 45 minutes in which you have to figure out which ingredients to choose, the dish you have to present and take into account the many cameras that observe you. It is a particular evolution that takes place. Now I know how to treat coffee if I have to serve it with fish. The coffee is the only regret." He said Giuseppenot without a few jokes about the fact that the café decreed its downfall, after the famous café with a view of the Marmore Falls outdoors.
In this edition of MasterChef, two groups have evidently been created and some friction has also emerged.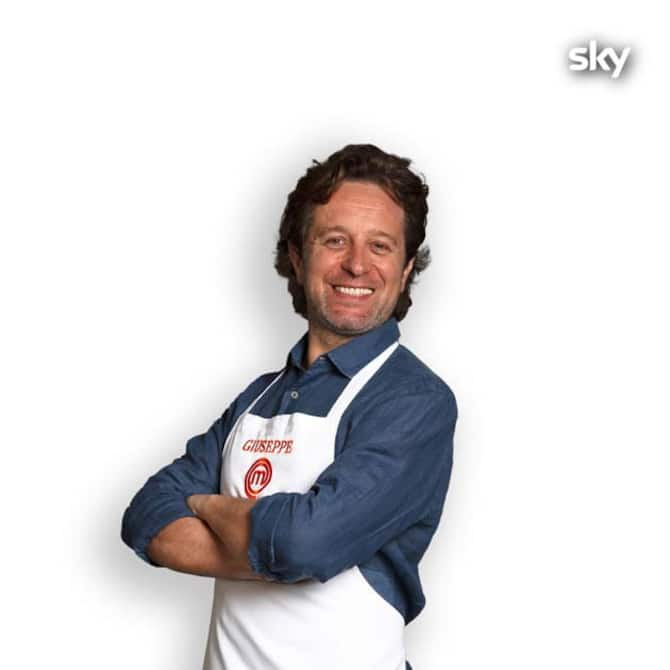 "In this edition we have seen more team play, which in my view is done when you need to get to the finish line and win a game all together. But in a competition there are many dynamics that are activated during the course of the day. It's not just an hour and what we see in the program is everything: being together, forced coexistence. I don't know if you've noticed, I mostly prefer to go my own way in life. When I necessarily have to join a group that I don't respect, I prefer to be alone and carry on my ideas and not compromise with people I don't respect, this in general in life. This also happened to Masterchef, but these things happen. I preferred to stay with the few but good as far as I'm concerned." she stated Giuseppe.
"I agree with what Giuseppe said. For me MasterChef it was definitely a great experience. I consider the whole class to be one big familyobviously there have been divisions, but natural divisions because the young people have closed off from each other, and we, a little more senior, obviously formed another group, but this happens naturally. The hardest thing in my opinion was managing some tensions, but we survived." Silvia added.
Time management, trying to be creative and orienting yourself well in the pantry are the obstacles that Silvia didn't expect to find, and that surprised her.
"The thing that shocked me the most is that the worst enemy was time. 45 minutes felt like 10 minutes, time was never enough. The hardest thing is having the ability to look at the ingredient and listen to it explanation of the chefs, they don't abandon you, they always give you very interesting information that you need to know how to grasp. I often missed something because I was thinking about the thing to accomplish. Then the rush to the pantry shouldn't be underestimated: memorizing all the ingredients is very difficult, the ingredients weren't always in their right place. We were 20 competitors and if 20 decided to make a fillet there weren't 20 fillets, you had to predict immediately an emergency exit and in a few seconds to revolutionize everything, it wasn't a walk in the park. These things from home are not perceived."
In short, a lot of tension, races against time, generational clashes and labyrinthine handouts. MasterChef is this, but it's also a lot of fun.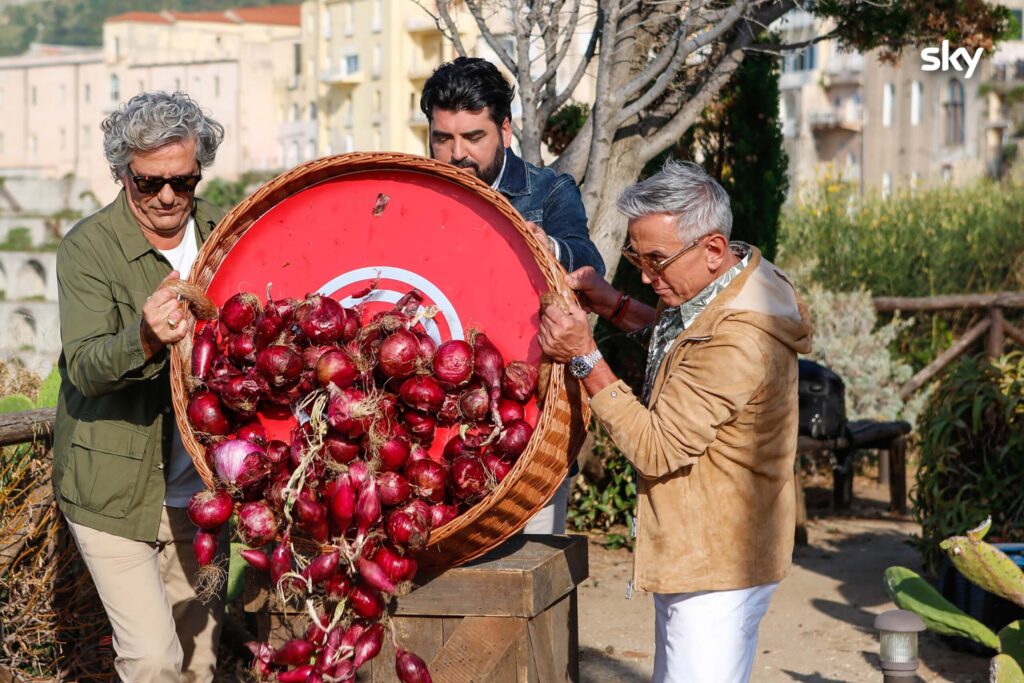 "The test (most entertaining ed) was undoubtedly that of the Estena that we did in Tropea, where I was captain and we had fun. The best of us came out, we saw everything we did, apart from the gags with Cannavacciuolo. I am 1.83 tall but he is 10cm taller than me. He didn't show but he finally put a whole onion in my mouth." Giuseppe said between one smile and another.
"I agree I would have said the same thing, this is it for real have fun we were a beautiful close-knit group and it was enough to look into each other's eyes for a moment. There was the spirit that should be in a team. We were the ones, all with the same goal to have fun. Too bad we didn't bring the result, I really would have liked it but that's okay, I carry it in my heart." Silvia added, agreeing with Giuseppe.
Finally, they talked about their relationship with the three judges Of MasterChefa question that is now a must in all weekly interviews.
"I bonded with all three are phenomena. I bonded with all three of them, even with Barbieri who didn't appreciate my dish at first, I was there admiring him, I wanted to make him change his mind and I did. Chefs Cannavacciuolo he supported me a little more than the others, like Locatelli himself, who slowly began to believe in what I was doing and to believe in me, he too began to support me and this made me happy." He concluded Giuseppe.
"I certainly adored chef Locatelli: a man of class and elegance, I liked his way of approaching him. Chefs Cannavacciuolo it's a huge heart behind that mountain, you often found it close to you, we shared a lot of southern dishes, abundance. Chefs Barbieri he entertained me to death, if he hadn't been boring come on. I had fun, I played the game a bit, because MasterChef is not a rigid chess game, MasterChef is also entertainment, everyone had a role and it worked, I think everyone made a good contribution." Silvia said.
As usual, we'll see you again next week for our appointment with the report cards MasterChef and interviews with eliminated contestants.