Hilarious, braggart, then tragicomic and bittersweet: the Brad Pitt we see in Babylon today is a unique, iconic and immediately unrecognizable actor, and still capable of surprising and giving a clear imprint to the films in which he appears. His new cinematic life was born thanks to Tarantino …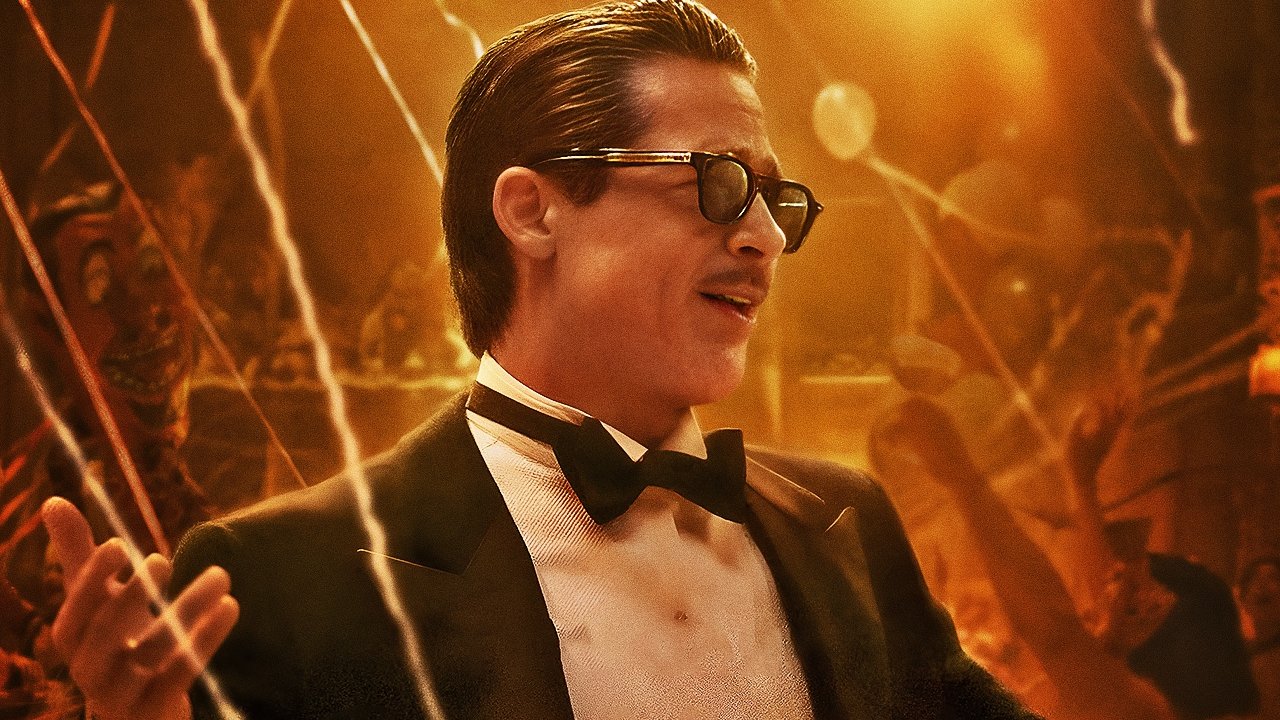 Mention a few verses of Oh My Sunand speaks in Italian, Brad Pitt in the first scene in which it appears in Babylon, the film by Damien Chazelle in cinemas since last week. And it immediately puts you in a good mood, makes you watch a film that will be long, dense, sometimes redundant, but also very fascinating. It puts you in a good mood because, you immediately realize, you love Brad Pitt. And because you want to immediately come to mind of him Aldo Raine of Inglourious Basterdsthe film by Quentin Tarantino in which, at a time when the climax of tension was approaching, he spoke in amusing Italian introducing himself to the enemy as "Gorlami", which was the mispronunciation of Enzo Girolami, the real name of Enzo G. Castellari, the director of That Cursed Armored Train. Hilarious, braggart, yet determined. The Brad Pitt who emerged from that Tarantino film actually continued to grow over the years, up to today's Brad Pitt, a unique, iconic and immediately unrecognizable actor, and still capable of surprising and giving a clear imprint to the films in which he appears. His new cinematic life was born from Tarantino. we still enjoy it today.
Come Clark Gable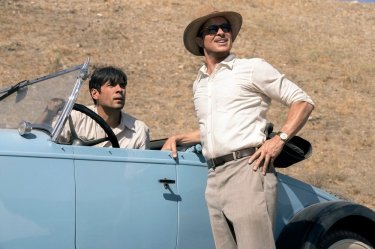 In Babylon, Brad Pitt – who is the silent film star Jack Conrad – is unmistakable also, and above all, from a physical point of view. Those thin moustaches, which we could define as Clark Gable-like, outline his face and make him perfectly believable in the role of a film star from the 1920s and 1930s, whose aplomb our hero proves to be capable of recreating too. From the very first scenes, and the female audience will be able to confirm it, Brad Pitt appears irresistible, sexy, but also incredibly funny, scoundrel, immediately likable. He will become empathic as the film progresses, and we'll talk about this shortly.
Brad Pitt: the first fifty years of a star with a thousand resources
The Brad Pitt of Inglourious Basterds and Once Upon a Time in… Hollywood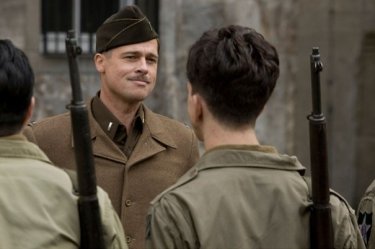 Brad Pitt we had known first of all as the beautiful of Hollywood, since Thelma e Louise to dramas The river flows in between e Wind of passions. We then discovered him capable of keeping us on the edge of tension with Seven and to displace us with Fight Club. Many faces, many tones, many strings touched. Yet what happened with Aldo Raine in Inglourious Basterds marked a turning point. Thanks to Quentin Tarantino we discovered a Brad Pitt who is still beautiful, still heroic, still a man of action. But, surprise, this actor was also hilarious. The physical appearance work, with that puffy jaw like Marlon Brando ne The Godfather. That dry, hard, marked speech (the film must be seen in its original language). And that foray into Italian we were talking about earlier. With Inglourious Basterds a new Brad Pitt was born: charming and funny at the same time, scoundrel without losing a shred of his attractiveness and credibility. Since then, every time we've seen "that" Brad Pitt on the big screen, it's always been a great moment. We found him again with Tarantino, in Once Upon a Time in… Hollywood, in which he plays Cliff Booth, actor Rick Dalton's stunt double, who runs throughout the film with an air between the serious and the unrepeatable he overcomes himself in the moment of the fight with Bruce Lee. And, again, he is a "Tarantine" Brad Pitt, funny and amused, the one of Bullet Train.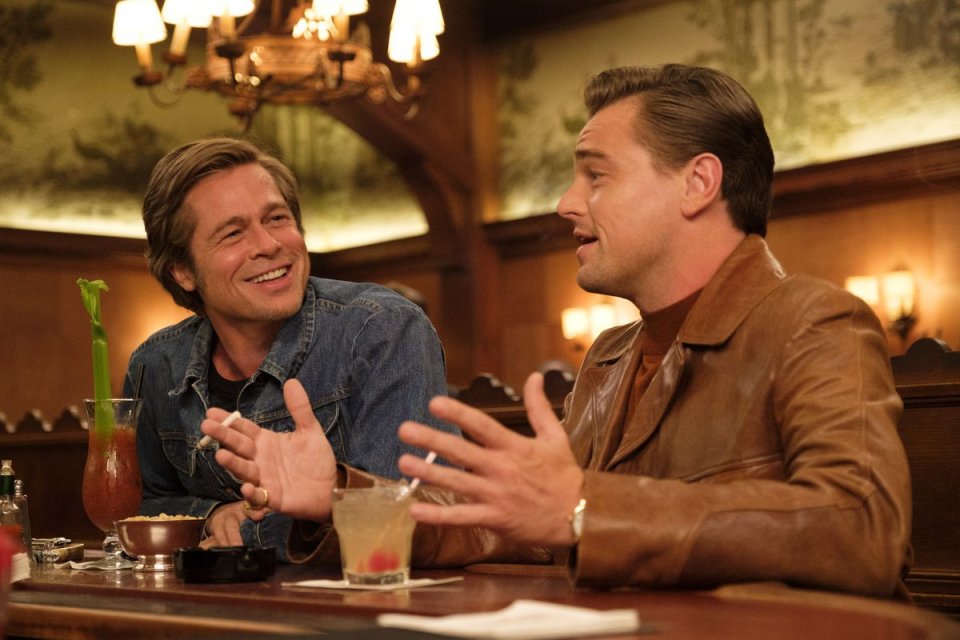 Damien Chazelle gives that cute rogue some more color
Sorry for the digression. But it is to say that Brad Pitt's Jack Conrad in Babylon is somehow the son of Tarantino's Brad Pitt, of that way of understanding a character. Damien Chazelle it gives that character of the nice rogue further colors. Because that character then re-enters Chazelle's poetics, that of sweat and tears, from the effort to pursue one's dreams. Or not to miss them. And then that so cheerful character slowly gets dark, he begins to feel the cracks forming on that so beautiful facade.
Brad Pitt: the 10 best films of an Oscar winner
Read the failure in the eyes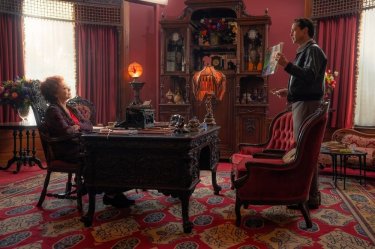 And, in the second part of the film, in that beautiful face, in those small clear eyes, those eyes that have always been lively, alive, we begin to read the failure, the end of a dream. In those eyes, which slowly fade away, shiny with sadness and melancholy, then, there are many other colors that we hadn't seen yet. Jack Conrad's is a tragicomic, bittersweet role, because Damien Chazelle and Brad Pitt, with this character, have really managed to take us everywhere. From wild parties in dream villas to sordid hotel rooms, from stellar fame to oblivion, from silent to sound cinema. And from positive reviews to panning. It matters little Jack Conrad he will spend eternity in the company of angels and ghosts, because cinema creates icons and makes them immortal. Life, meanwhile, can get very tough in a world like this. Brad Pitt, world star, at almost sixty years old is still able to give a lot. And, this time, he has found within himself the right strings to tell us a story of rise and fall.