The review of Shadow of Violence, an Irish film that draws us into a tense and violent drama, with solid direction and a cast in great shape. Tonight on Rai4 in TV premiere.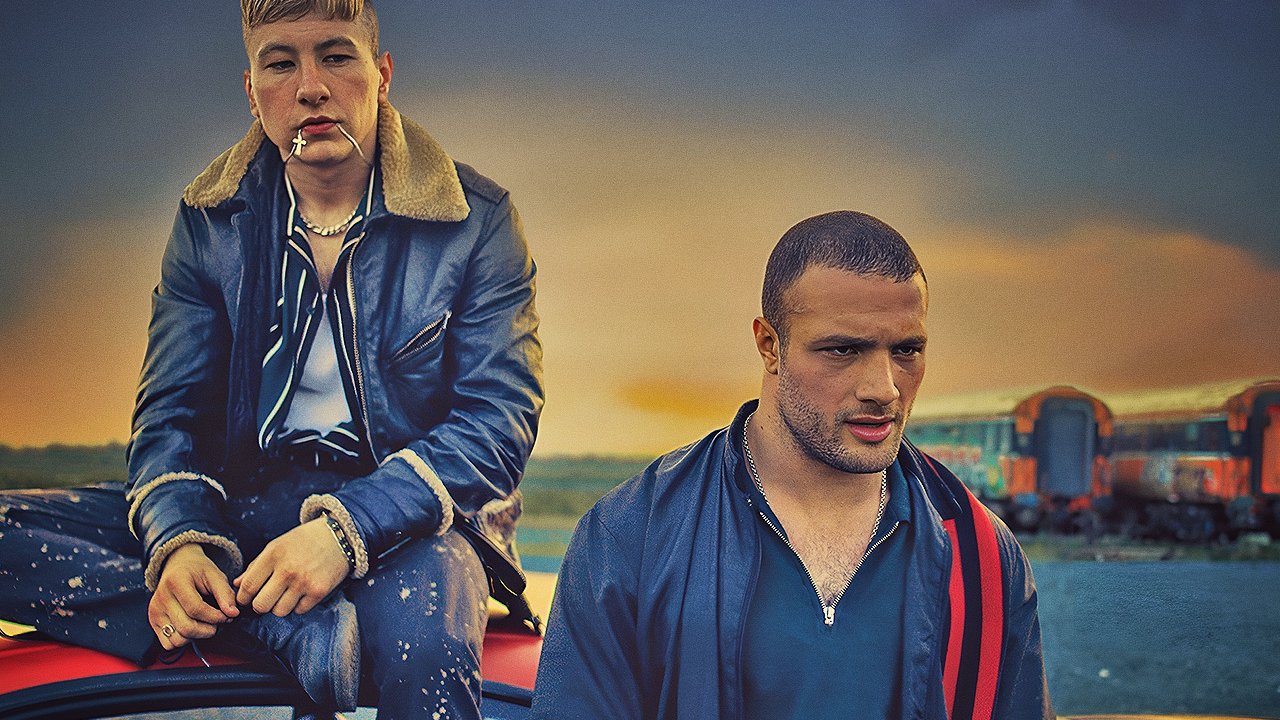 A past in the ring that is hard to forget, for having unintentionally killed an opponent during a match; a tragedy that never gave peace to Douglas Armstrong, nicknamed Arm by all, and which influenced all of his future life. Since then he has abandoned competition and has put his biceps at the service of a powerful family of organized crime, the Devers, for whom he deals with loan sharking or badly punishing those who have committed a mistake.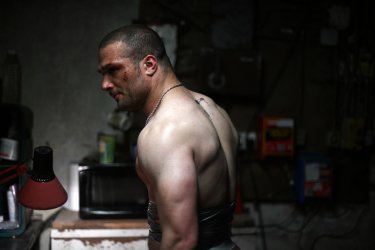 As we tell you in the review of The shadow of violence, Arm tries to be a loving father towards his mentally disabled son, but his personal drift has led him to separate from his mother, Ursula, in search of that stability that he cannot guarantee him. One day the protagonist is commissioned to commit murder against someone guilty of a huge wrong against the family and will find himself questioning his own loyalty, ending up in an extremely dangerous situation.
A suggestive side dish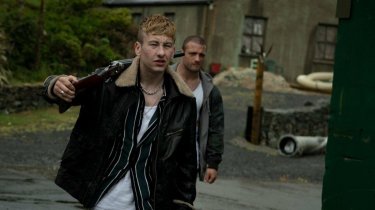 Since the long initial voice-over, accompanied by a painful soundtrack, emerges the very bitter tone that characterizes the narration of The shadow of violence, Irish film adapting a short story by Colin Barrett. No lights can be seen and hope must necessarily go through a painful cathartic path that spares nothing and no one, where human relationships are crushed at the mercy of a cynical and ruthless criminal game. Rural Ireland, with country lanes as the backdrop for impromptu action sorties – between chases on four wheels and blind and brutal violence that explodes in isolated farmhouses – and those small communities where everyone knows everything about everyone are the ideal stage for this story of regrets and remorse, which progressively drags on to an already written but no less successful epilogue.
Seeking peace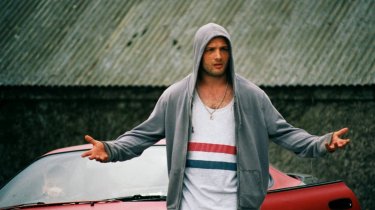 The (melo)drama cohabits beautifully with the genre and tensive soul, allowing to give life to characters full of humanity and insecurities, children of their mistakes and ready to fix it before it's too late. Nobody is perfect, starting with that protagonist who does not realize his mistakes until he reaches the point of no return and does his best to ensure that the people he loves do not pay the deepest consequences. Nick Rowland makes his directorial debut on a feature film – after signing a few episodes of television series such as Hard Sun e Ripper Street – and shows off a certain personality, while relying on a consolidated and deliberately dirty style in outlining this sui generis criminal clan, with Ned Dennehy's head of the family as a caricatured Mephistophelean villain. A mature style in spite of what one might expect from a debut, conscious in the stylistic choices and in the management of the atmospheres in a progressive crescendo towards the aforementioned epilogue.
A cruel game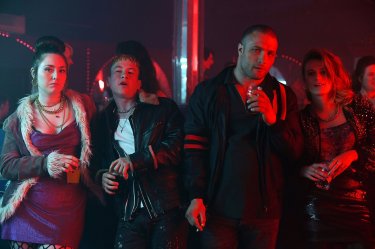 The interpretations of the duo of main characters are excellent, with the solid and massive boxer who has the prowess of Cosmo Jarvis, a musician lent to the screen already seen among others in Lady Macbeth (2016), and his companion who has the now iconic face of Barry Keoghan, Matt Reeves' Bat-verse Joker: a heterogeneous pair that works well and manages to infuse the necessary nuances to their alter-egos. The shadow of violence strikes hard, it is not afraid to enter the most oppressive darkness, with some glimmer of light peeping out here and there and showing how hope can always be grasped even in the most unexpected places, with the new generations representing that future capable of (di)detaching from the mistakes of those who came before.
Conclusions
Once a promising boxer, now a henchman in the employ of a crime family, Arm has a disabled son and a mother who doesn't want to know anything about him. When the clan asks him to commit murder, the protagonist will have to choose whether to remain loyal or break that unwritten oath, with all the consequences of the case. As we told you in the review of The shadow of violence, we are faced with a tense and aware crime-drama, capable of giving life to human and credible characters in their mistakes and in the sufferings derived from them, in a rural Ireland where the gloomy climate and the open countryside lend themselves as the ideal theater for an increasingly inexorable descent into hell.
Because we like it
Directorically solid and compelling in adapting the homonymous story.
A cast in great shape, with the right faces in the right places, led by Cosmo Jarvis and Barry Keoghan.
What's wrong
Some melodramatic forcing that doesn't spoil the atmosphere anyway.