"Is it a plane? Is it a bird? No, it's Superman!" How many times have we heard this sentence as a red and blue blur darted between the skyscrapers of Metropolis? Many, many times, the adventures of the Kryptonian hero have been a source of entertainment for millions of people around the world for decades. Therefore in 2001 the WB decided to venture into an ambitious project, that is to tell the adventures of a teenage Clark Kent. Despite the Clark Kent of Smallville is a Superman different from the one in the movies (he doesn't fly, except on some sporadic occasions, and doesn't have a red and blue costume with an S on his chest), the young Kryptonian is forced to use his powers to face human and non-human enemies , often already seen by the most passionate fans in the comics, possessing powers due to kryptonite exposure or simply a great intellect.
"Every foe is only as big as its hero," says Lex Luthor in the final episode of Smallville.
So let's see who are the enemies who have given the young Clark Kent a hard time.
LIONEL LUTHOR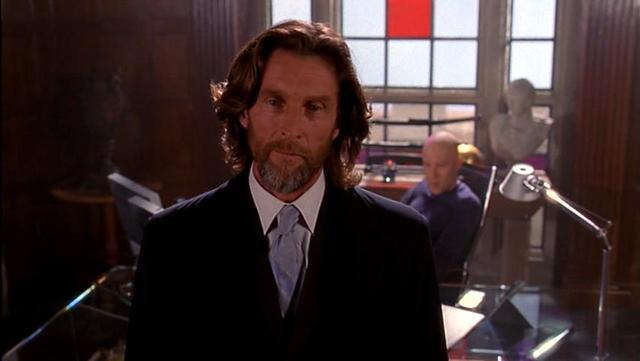 Ever since the first season OF SmallvilleLuthor Sr. is presented as a cruel, greedy man, ready to do anything to achieve his goals, even to subject his son to an electroshock in an asylum, with the hope that he will remain a vegetable and forget what inappropriate he knew about his father. Chloe will also discover that in his youth Lionel (together with Morgan Edge) helped to start a fire that killed his parents, in order to pocket inheritance and life insurance money from his family. He later redeems himself, becoming Jor-El's human medium and sincere supporter of Clark in his battles, until he is pushed off the LuthorCorp skyscraper by Lex, thus ending his life. In the tenth season the Lionel from another dimension will be one of the main enemies, presenting himself as an even crueler version of the first Lionel.
BRAINIAC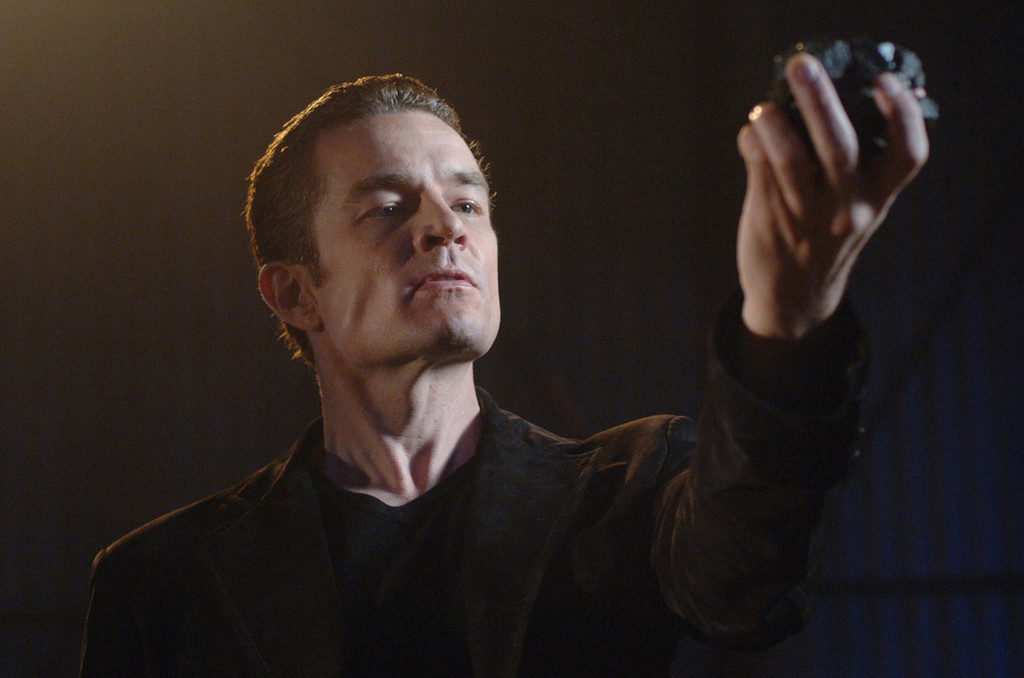 Brainiac, short for Brain Interactive Construct, is an interactive brain created on Krypton by Dax-Ur and Jor-El. He assumes the identity of Professor Milton Fine, a college teacher who is an enemy of Lionel Luthor. Arrived on Earth when the three stones of power are stained by the blood of a human being, Brianiac can take the form of whoever he wants and can reproduce several times. Despite having all the powers of a Kryptonian, his energy is limited, in fact he needs electricity to regenerate. Between the fifth and sixth seasons of Smallville, tricks Clark into opening a portal to Earth to release General Zod's soul from the Phantom Zone prison and transfer it into the body of the host, Lex Luthor. After taking possession of Chloe, the heroes of the 31st century they will take him back to their time to reprogram him, correcting the system errors that made him evil.
BIZARRE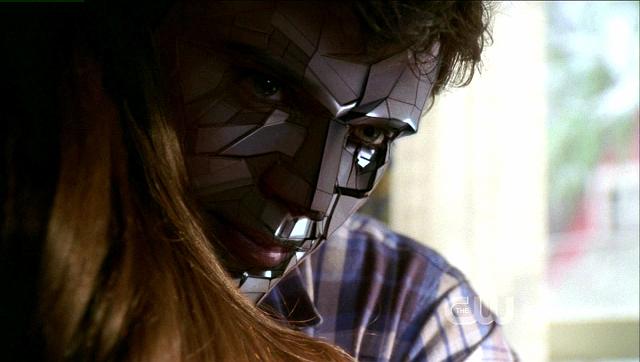 Bizarro is one of the ghosts who escaped from the Phantom Zone during Clark's escape. Created by Jor-El, the ghost needs a host for him to occupy, but humans can only sustain its power for 24 hours. After coming into contact with Clark's DNA, he assumes her form. Despite being endowed with all the powers of the Kryptonian, the ghost has opposite characteristics to his: for example, in contact with green kryptonite, Bizarro strengthens him while sunlight weakens him (for Clark it is the main source of energy). After being defeated, Bizarro returns to Smallville, posing as Clark and taking his life, while Clark is exiled by his father Jor-El to the Fortress of Solitude. Clark will be able to defeat him definitively only thanks to his creator, Dax-Ur, who gives him a fragment of blue kryptonite.
DOOMSDAY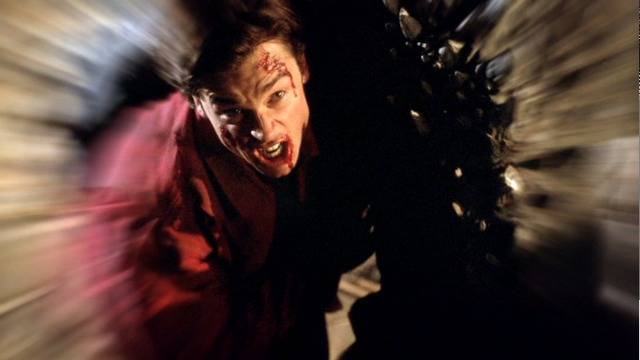 Davis Bloome, aka Doomsday, is a Kryptonian creature, result of a fusion of genetic material from the most ferocious Kryptonian life forms, and son of General Zod and his wife Faora.
Arriving on earth in Kal-El's spaceship as a genetic entity, his true form remains undisclosed until such time as he is ready to destroy humanity. As a human, Davis works as a paramedic at the Metropolis General Hospital. Under Brainiac's control, Davis slowly becomes aware of his true nature, killing large numbers of people when under the control of his Kryptonian counterpart, eventually attempting to commit suicide out of desperation in a kryptonite cage, but failing and adapting the his body to the effects of the green meteorite. After being separated from his monstrous counterpart thanks to black kryptonite, he kills Jimmy Olsen in the season eight finale, but ends up killed by the latter's hand as well.
ZOD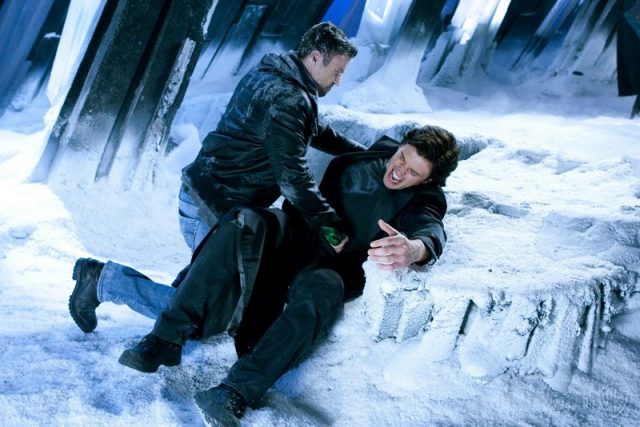 Among the most famous enemies of the Superman universe, in Smallville there are two versions of Zod: the General, imprisoned in the Phantom Zone, who, thanks to the help of Brainiac, temporarily occupies the body of Lex Luthor, before being sent back to captivity and a second version, the Major, i.e. a younger and apparently less cruel clone of Zod, who appears on Earth after Tess Mercer frees the Kandorians thanks to the Kryptonian sphere created by Jor-El.
This second version initially appears as a hero to his own people, setting himself up as the leader of the group of aliens, who unlike Clark are not endowed with powers, as their DNA has been genetically modified by Jor-El. Over time, his true nature is revealed, and after having obtained the same powers as the young Kent is abandoned by his own companions, who imprison him in the Phantom Zone. Here the meeting takes place between the General, devoid of a body, and the Major, who by uniting will give life to the Zod we all know.
KAL-EL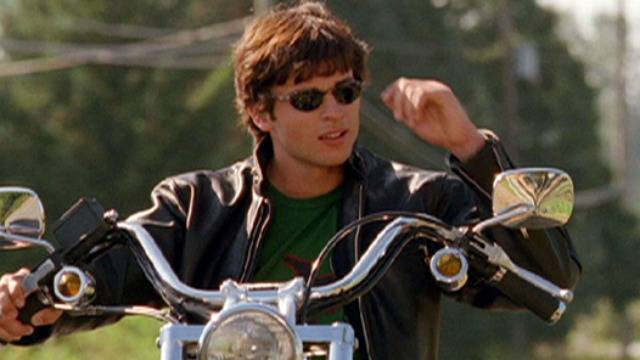 Paradoxically one of the most iconic enemies in Smallville… it's the same protagonist! Kal-El is the Kryptonian part of Clark Kent, which emerges when the latter is taken prisoner by Jor-El. Unlike Clark, Kal-El has full control of his powers (he masters flight without any difficulty) and has a completely opposite personality: he is contemptuous, careless of everything and everyone and intent on cutting all emotional ties with his counterpart. Human.
THE DARKS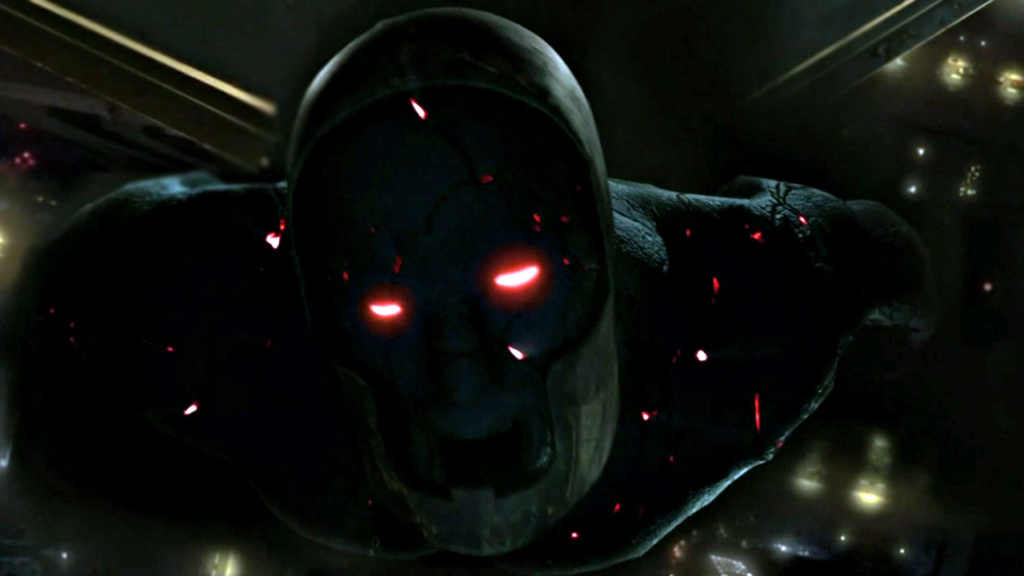 Darkseid is a powerful alien from the planet Apokolips. After bringing darkness to Earth for centuries, he was defeated and banished from the planet, but manages to return through a tunnel in the universe created by the Book of Raho, the relic through which the Kandorians reach another world to make it their new home. Darkseid is capable of possessing anyone with a corrupted soul and to identify any person's forbidden fears and desires. After overcoming his fears and finally learning to fly, Clark (this time as Superman) manages to defeat him and send the planet Apokolips back into the deep universe.
LEX LUTHOR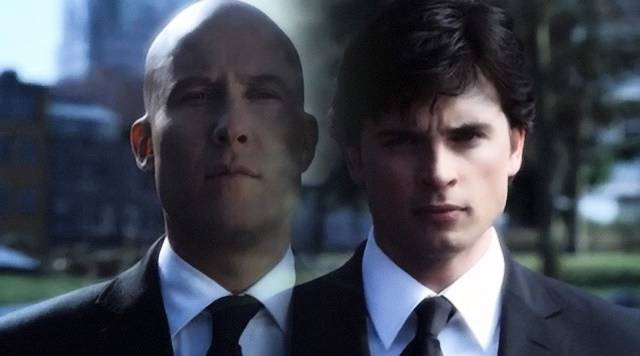 Lex Luthor is Superman's nemesis par excellence, but in Smallville he is, for much of the story, a close friend of Clark Kent. After being saved by the latter in a car accident the two become great friends, until the moment when Lex abandons himself to the dark side becoming the antagonist that we all know. After discovering Clark's secret after years of suspicion, Lex is seriously injured by the collapse of the Fortress of Solitude, until he dies at the hands of Oliver Queen in an explosion of the truck that transported him, given his impossibility to move. In the tenth season we discover that Lex had created clones of himself in order to be able to cure himself, and Darkseid will give life to one of these, staging the epic meeting after years between Clark and Lex.