The month of February 2023 on the platform of Prime Video will offer many film and miscellaneous TV series ranging between genres and atmospheres: from a new film by Michela Andreozzi based on the book by Fabio Volo to the eagerly awaited return of Erie as Dinner Club and Carnival Row.
A GREAT WILL TO LIVE
In February, A great desire to live lands on Prime Video, the new film directed by Michela Andreozzi, loosely based on the novel of the same name by Fabio Volo, published in Italy in 2019 by Mondadori, who also stars in it together with Vittoria Puccini.
DINNER CLUB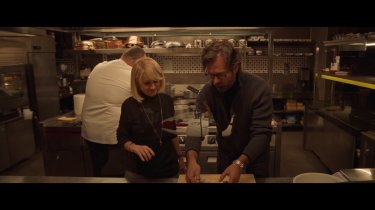 After the success of the first season, Dinner Club returns for the second season with the starred Chef Carlo Cracco traveling around Italy together with four special companions, the actors Antonio Albanese, Paola Cortellesi, Marco Giallini and Luca Zingaretti, to discover the recipes and the most hidden treasures of our country. Destinations of this new journey are Sila in Calabria, Romagna, South Tyrol and Sicily.
Once back at the Dinner Club, travelers will join the two honorary members Sabrina Ferilli and Luciana Littizzetto for dinner, offering six episodes full of revelations, good food and lots of laughs. Dinner Club is produced by Banijay Italia for Amazon Studios, written by Magda Geronimo, Alessandro Saitta and Ugo Ripamonti and directed by Riccardo Struchil and Caterina Pollini.
(embed)https://www.youtube.com/watch?v=hQ-0P5c7ks4(/embed)
HARLEM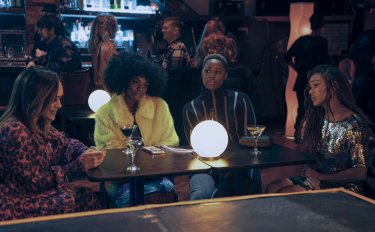 Created by writer Tracy Oliver (Girls Trip), in the second season we find Camille (Meagan Good) who, after having sent her career down the drain and her love story interrupted, must figure out how to put the pieces back together; Tye (Jerrie Johnson) thinks about her future; Quinn (Grace Byers) goes on a journey of self-discovery; and Angie's (Shoniqua Shandai) career takes a promising turn.
Harlem Season 2 is produced by Amazon Studios and Universal Television, a division of Universal Studio Group, in association with Paper Kite Productions. Joining creator, writer and executive producer Tracy Oliver will be executive producers Amy Poehler of Paper Kite (Russian Doll) and Kim Lessing (Moxie), alongside Dave Becky (True Story) of 3 Arts, Britt Matt (First Wives Club) , Scott King (Difficult People), Linda Mendoza (Survival of the Thickest), 13 Grammy Award winner Pharrell Williams (Hidden Figures) and Mimi Valdés (Roxanne Roxanne) of 'i am OTHER'.
CARNIVAL ROW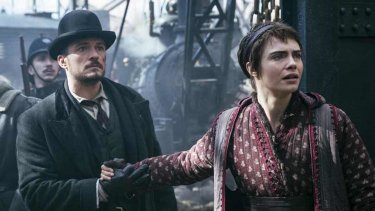 In a fantasy world where humans and creatures collide, Carnival Row Season 2 picks up with former Inspector Rycroft Philostrate aka Philo (Orlando Bloom) on an investigation into a series of gruesome murders fueling social tensions. Vignette Stonemoss (Cara Delevingne) and the Black Ravens plot revenge for the unjust oppression inflicted by the human leaders of The Burgue, Jonah Breakspear (Arty Froushan) and Sophie Longerbane (Caroline Ford).
Tourmaline Larou (Karla Crome) inherits supernatural powers that compromise her destiny and the future of The Row. And, after escaping The Burgue and her vengeful brother Ezra (Andrew Gower), Imogen Spurnrose (Tamzin Merchant) and her partner Agreus Astrayon (David Gyasi) must face a radical new society that upends their plans. With humans and faeries torn apart and freedom at stake, each hero will face impossible dilemmas and soul-hardening trials in the epic conclusion to Carnival Row.
STAR TREK: PICARD
Star Trek: Picard sees Patrick Stewart reprise his iconic role of Jean-Luc Picard, which he played for seven seasons on Star Trek: The Next Generation, and follows this character in the new chapter of his life. Joining Patrick Stewart in this third and final season are LeVar Burton, Michael Dorn, Jonathan Frakes, Gates McFadden, Marina Sirtis, Brent Spiner, Jeri Ryan and Michelle Hurd.
Also joining the cast is Tony Award winner Amanda Plummer (The Fisher King, Pulp Fiction), who will play Vadic, the mysterious alien captain of the Shrike, a warship that has his eye on Jean-Luc Picard. and his old Enterprise crewmates. Mica Burton (Critical Role, Vampires: La Masquerade: LA by Night) and Ashlei Sharpe Chestnut (Cruel Summer) also join the cast as Ensign Alandra La Forge, younger daughter of Geordi La Forge helmsman of the USS Titan and Ensign Sidney La Forge, the eldest daughter. Daniel Davis will reprise his role of Professor Moriarty from Star Trek: The Next Generation.
MARC MÁRQUEZ: ALL IN
The new docuseries tells the extraordinary story of 8-time MotoGP world champion Marc Márquez. After being unable to compete at the highest level for two years due to injury, Marc starts the 2022 season with one goal: to get back to the level he was before and become the best motorcyclist ever. To achieve this Marc decides to leave his hometown and his family and start a new adventure in Madrid closer to his team of doctors. Thanks to privileged access, the docuseries shows the more private side of Marc: the risks of an operation and the long road to recovery, the suffering of a champion who is no longer able to compete at the highest levels as well as the support of family and friends, but above all his ability to overcome adversity and compete for the podium again. The docuseries is produced by Fast Brothers in association with Red Bull Media House, TBS and DORNA.
I STILL FEEL VERTIGO
The story of Elodie's challenge to find the song for Sanremo 2023. From record hits, to Pride in Rome, passing through the Venice Film Festival. An intimate look into the artist's life poised between the continuous desire to improve and the fear of not being enough.
THE CONSULTANT
The characters and story in this exciting new series, based on Bentley Little's 2015 novel of the same name, unfold in new and unexpected ways. The Consultant combines thriller and comedy genres and explores the disturbing relationship between a boss and his employees. The series stars Christoph Waltz (Regus Patoff), Nat Wolff (Craig), Brittany O'Grady (Elaine) and Aimee Carrero (Patti). When a new consultant, Regus Patoff (Christoph Waltz), is hired to improve the operations of app-based gaming company CompWare, employees are faced with new demands and challenges that put everything into question. including their lives.
Creator, showrunner and executive producer Tony Basgallop is joined by executive producer and pilot director Matt Shakman, and executive producers Christoph Waltz, Steve Stark and Andrew Mittman, along with producer Kai Dolbashian. The Consultant is produced by MGM Television and Amazon Studios.
ISLAND
Highly anticipated Korean fantasy-action series, an epic story about fighting evil to save the world. Van is an immortal demon hunter who has protected the world for thousands of years. His past is linked to Miho who is now, after her last reincarnation, an heiress. Miho is destined to be the key to saving the world. Too bad she has no memory of her past lives and how to activate her powers. Sensing her powers however, the demons go in search of Miho and so she turns to Van. And then there's Yohan, a young exorcist known for his skills, who has been sent to protect Miho. The trio will thus try to change their destinies and save the world. Directed by Bae Jong, the series stars Kim Nam-gil, Cha Eun-woo, Lee Da-hee, Sung Jun.
(embed)https://www.youtube.com/watch?v=RJn21G18Ocs(/embed)