Rai celebrated Remembrance Day with Binario 21, Liliana Segre retraced the terrible journey to Auschwitze and the days of Nazi persecution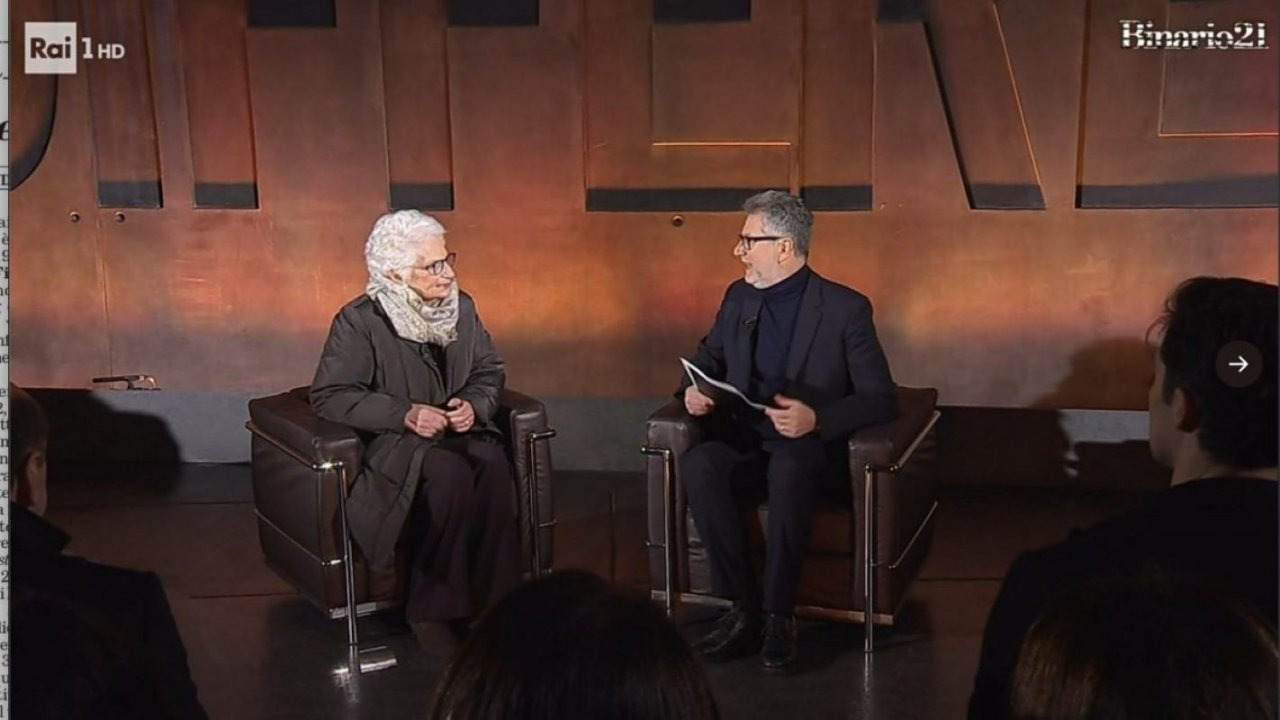 In the remembrance day of the Shoah, Fabio Fazio e Liliana Segrethrough Track 21, retraced the journey of the Senator for life from Milan to the concentration camps. From that track, in those years, twenty-three convoys packed to capacity left.
From Platform 21, on 30 January 1944, Liliana Segre also left: "605 people on the train, where I was. Of these 605 people only 22 returned. They are the names in orange written on the wall", said the Senator for life during an emotional episode last night.
Remembrance Day: 5 streaming movies not to forget
The Nazi persecution, the concentration camps tore Liliana Segre "My grandmother, my grandfather, my father, all killed for the guilt of being born", said Liliana Segre. The senator, recalling those terrible days in Auschwitz, said: "They are moments that only those who have experienced them can understand what it means to be called by name and you do not yet know that it is a call to death because of those 605 we have returned very few to remember".
Gina Carano shares Anne Frank's words for Remembrance Day, but is accused of hypocrisy
During the broadcast, the mayor of Milan Giuseppe Sala awarded the golden Ambrogino to the father of Liliana Segre, who died in the concentration camps "I have decided to award the golden Ambrogino to the memory of his father Alberto Segre. My decision, but also a decision from Milan. Milan wants to be grateful for what your father has done for our city".
The episode is available on Raiplay.