Ready to find out what it takes to be extraordinary in a world of extraordinary people? We asked Máiréad Tyers (Jen), Sofia Oxenham (Carrie), Bilal Hasna (Kash), Luke Rollason (Jizzlord), the cast of Extraordinary, the new original British Disney+ series, available from January 25 on the platform.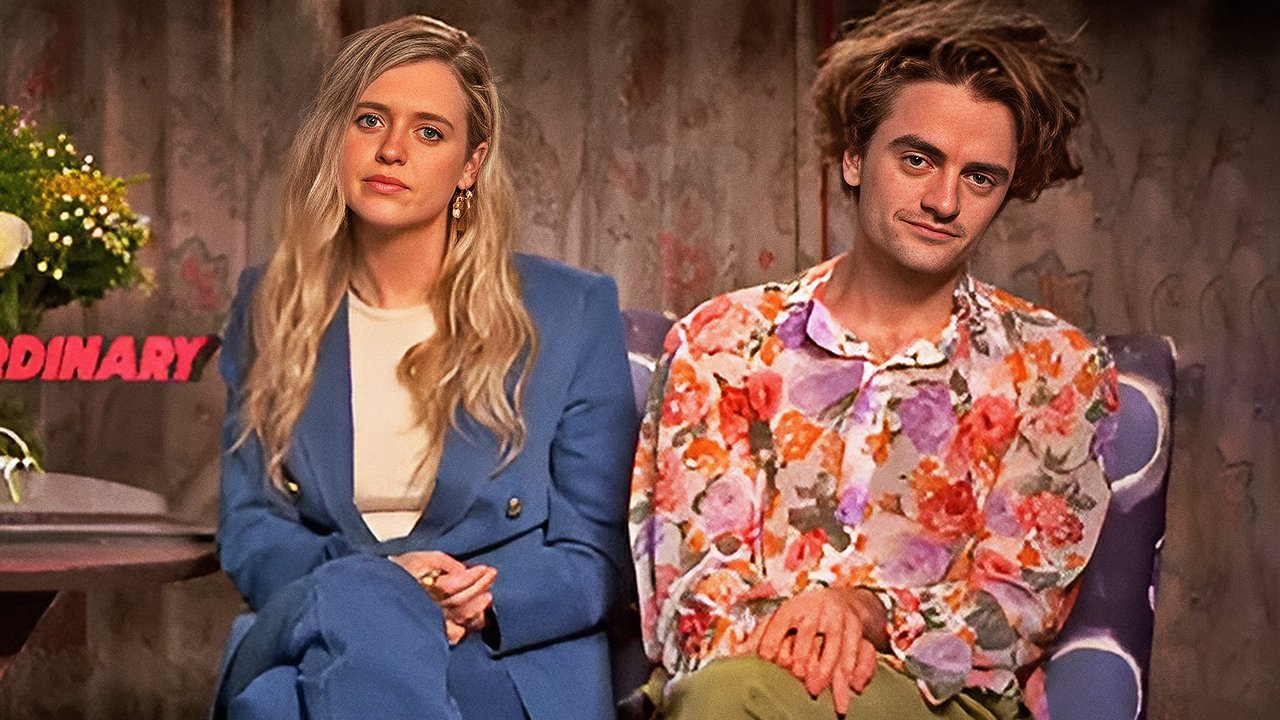 The latest arrival in chronological order Disney+to flesh out the British offer of the platform, is Extraordinary, the comedy created by the young and promising Emma Moran, which presents a world made up of people with superpowers in which only the protagonist Jen does not have them and begins a journey of self-discovery to find out why (here you can read our review ). To help her (or try to do it) friends and roommates Carrie, Kash and Jizzlord. We met them on Zoom at the launch of the new series and here's what Máiréad Tyers (Jen), Sofia Oxenham (Carrie), Bilal Hasna (Kash), Luke Rollason (Jizzlord) had to tell us in this interview with the cast of Extraordinary.
Extraordinary, the new British Disney+ series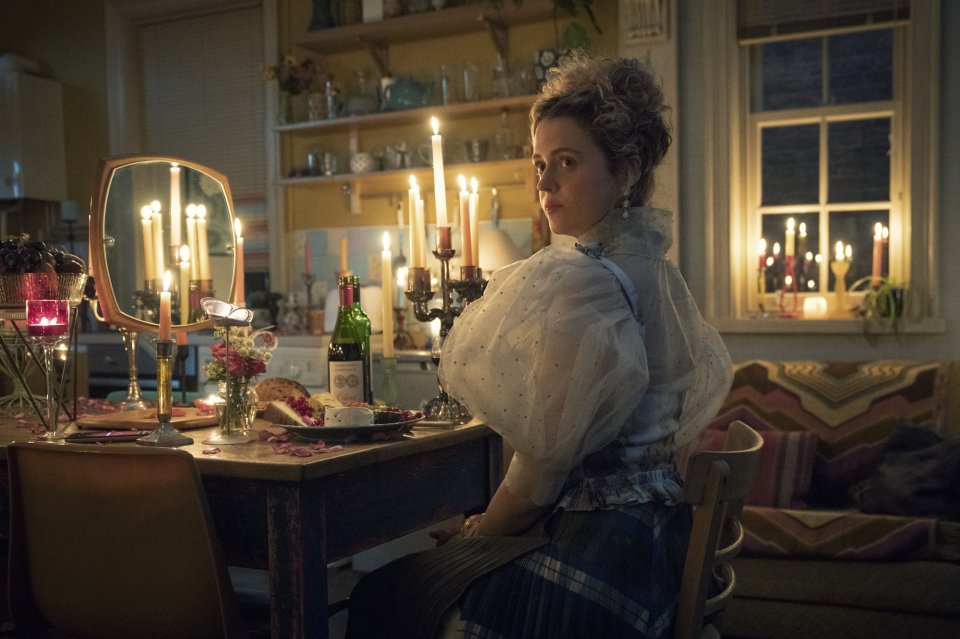 Usually in superhero series there is a single individual or a small group of people who have the powers, while everyone else does not. In Extraordinary the exact opposite. How can you be extraordinary in a world of extraordinary people?
Luke Rollason: I would say that precisely because they all have a power it becomes part of their daily life. Very often it even becomes their job, like who can breathe fire and who can fly, treating their powers like the most boring thing in the world (ride). It's as if the show is telling us that perhaps the uncontrollable desire to have a superpower is not what will ultimately fulfill and complete us as human beings. In superhero stories the person who acquires a power is usually the chosen one, but in reality in this show life doesn't change that much. For example, in Kash's case you remain a person who continually makes mistakes and is deeply lazy. Proof that the ability to turn back time doesn't necessarily make you capable or special. In short, Extraordinary tells a worldly version of being superheroes.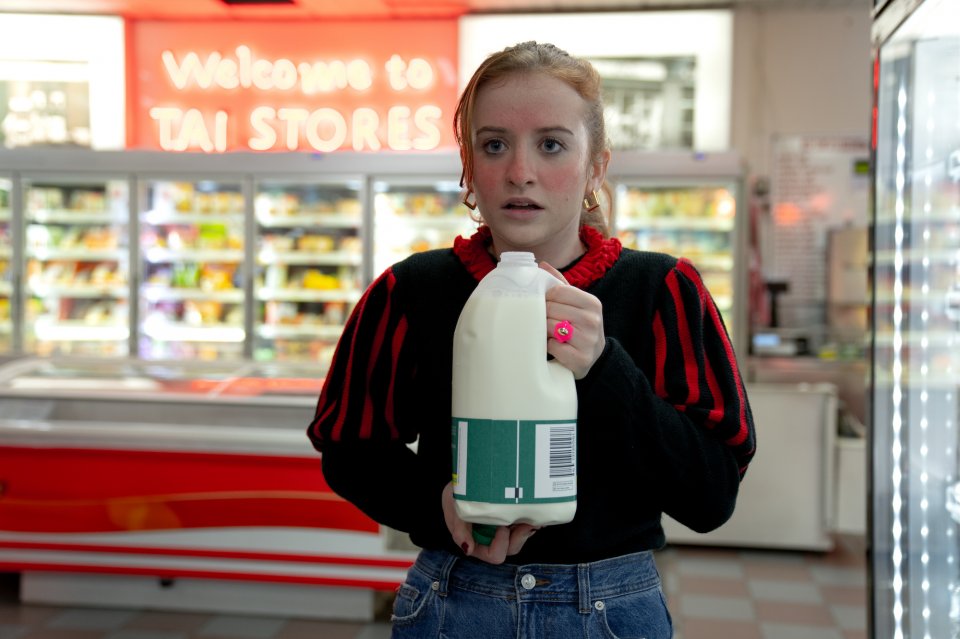 As superpowers are randomly given to people when they turn 18 in the world of Extraordinaryif your characters had a choice, which power do you think they would have preferred?
Sofia Oxenham: Great question. I know it! (ride) If Carrie were to snap her fingers, every object in the room would magically fall into place leaving everything sparkling clean. In short, the new Mary Poppins.
Bilal Hasna: I think Kash would like Gregor's superpower, which is super speed, since he's basically his nemesis in the series. Also because that power in his eyes allows theaminemico to do things that are cooler and that annoy them, such as walking around them quickly. But deep down I think he likes his superpower.
Luke Rollason: It's hard for me to answer because I know very little about my character's life before he was a cat but from the few things we've seen him do, I'd say absolutely the power of opening a can of tuna with your fingers. The character would choose that to hear from others "are you an idiot?" (laughs)
Máiréad, as far as Jen is concerned, what do you think she would like, since she's the only one without powers and the show is based on that?
Margaret Tyers: I think Jen would like a superpower that allows her to never have to worry about money again. Or she never having to worry about laundry again, about having dirty laundry around the house. Or even taking a shower in a flash without getting wet or dirty, so as to always be clean and attractive.
Bilal Hasna: Or never suffer a hangover.
Sofia Oxenham: That would be wonderful! (everyone laughs)
Extraordinary: the first exclusive clip of the British series coming to Disney+ (VIDEO)
Super crazy super powers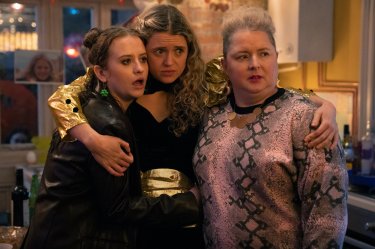 By the way, what's the craziest superpower that made you wince when you read the script?
Luke Rollason: The guy who can touch people and make them have an orgasm.
Bilal Hasna: The guy who can create anything in 3D out of his butt…as long as they're aerodynamic (ride).
Luke Rollason: The man who can turn anything (or person) into a pdf. Luckily we never see it in action and I dread just the idea (ride).
Sofia Oxenham: What you see at the beginning of the first episode: Dog poop automatically dissolves into the ground.
Margaret Tyers: Think though if that poop automatically reappears somewhere else…
Luke Rollason: … like through a portal. Help! (ride)
Extraordinary, the review: being extraordinary in a world of extraordinary people
Extraordinary, Cast Interview: Becoming a Cat
Luke, I really loved your character and I would like to know how you prepared yourself to be a human version of a cat, in your movements, in your posture, and above all in knowing nothing about how the human world works around you.
Luke Rollason: One would think it was very difficult, knowing so little about his background, but in reality it was much easier than it seems. (ride) I think for all of them it was their first experience in a series of such a large scale and with such multifaceted characters. Every day I felt excited to be on that set and there was something that made you feel like we were always live. Jizzlord is like that, he has no idea what's going on, he gets overwhelmed by situations and events. The others had to pretend that they had lived in that apartment for years, while for me it was all the same "oh god where are things and how do they work?" (ride).
The same goes for the curled up cat posture that looks around fearfully. It was a dream role after all, because my background was less based on knowledge of the events but more based on theatrical preparation and physical comedy of the moment. Oddly, knowing nothing at all helped me a lot and made me feel just like my character, essentially becoming him.
(embed)https://www.youtube.com/watch?v=r-ctC57uNf0(/embed)