Nellie LaRoy, Margot Robbie's character in Babylon, says she's already a movie star, and that the world just needs to notice: we had the same impression the first time we saw Margot Robbie; the actress is similar to Nellie, but also very different from her.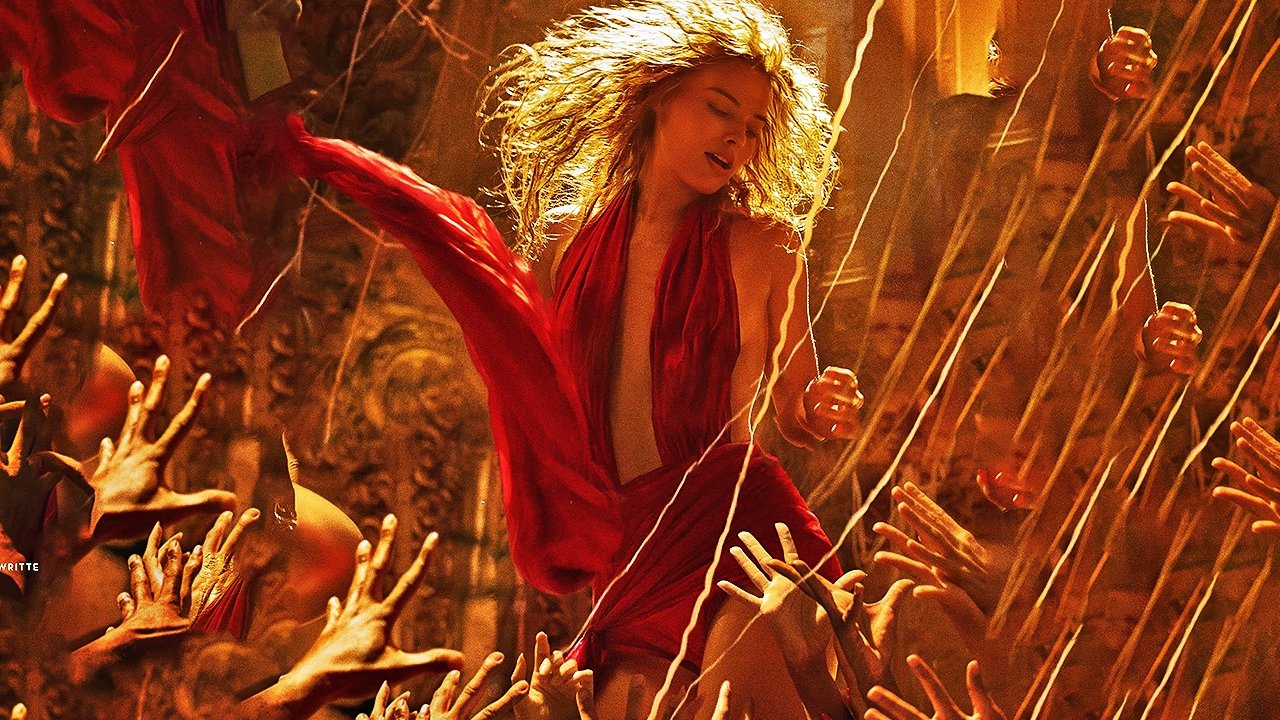 The entry into the scene of Margot Robbie in Babylon, the film by Damien Chazelle in cinemas since last week, is one that does not leave one indifferent. At a big party thrown by a Hollywood mogul, he drives up, crashing the nonchalance against one of the villa's outdoor furniture. It is one of those entrances that leaves no one indifferent, which immediately leaves its mark, a sort of "signature" on the film, and which dictates the line of a character for its entire, fluvial, duration. But, if we think about it, the one in Babylon it's by no means the Australian actress's first dramatic entrance. We think of her arrival, in a skimpy dress, at the party The Wolf Of Wall Street, capable of triggering a reckless reaction in the character of Jonah Hill. Or at the time when he, naked in a bathtub, he gave economics lessons ne The big bet. Margot Robbie is an actress who never goes unnoticed, and who, in Babylon, serves just that, to capture the attention from the beginning to the end of the film. She is a body, a face, she is a diva. She's the essence of cinema, and in a film that does just that, her presence makes perfect sense.
Margot Robbie and Nellie LaRoy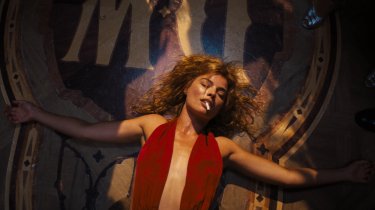 It's not just that car crash to make us aware of her, it is not only her physical appearance. It is the attitude that wins us over right away, as does Manny (Diego Calva), the protagonist (and point of view) of the film. Margot Robbie's character jokes with her name. Her name is Nellie LaRoy and says that, in French, his name means "the king", and that there is something royal about her. As well as saying that she doesn't want to be a movie star: a star she already is, the world just has to find out. And that's where Nellie LaRoy is definitely Margot Robbie. Because the former The time we saw her, in The Wolf of Wall Street, in that minimal dress and then completely naked, we had this impression: that she was already a diva, right from her first appearance.
Margot Robbie, from Scorsese to Suicide Squad: the rise of a young diva
Margot Robbie and that red dress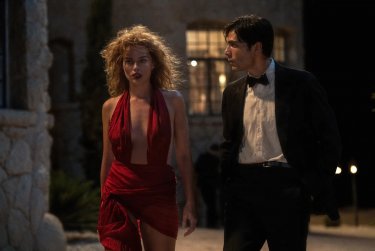 If Nellie LaRoy is a character who fills the whole film with her presence and accompanies us to the end, the red dress she enters the scene in is a real character in the film. Short, with a very deep neckline on the front, in fact two lateral stripes that reach from the shoulders to the skirt, leaving the entire central part of the chest and abdomen uncovered, that dress moves artfully in harmony with Margot Robbie's sinuous movements in a dance that has something tribal and unbridled, a sort of sabbath. Those flaps made of a very light fabric move with the actress's body and reveal her body, without ultimately revealing too much. But leaving its mark on what will be the image of the actress throughout the film.
Babylon, the review: a film "full of piss and wind"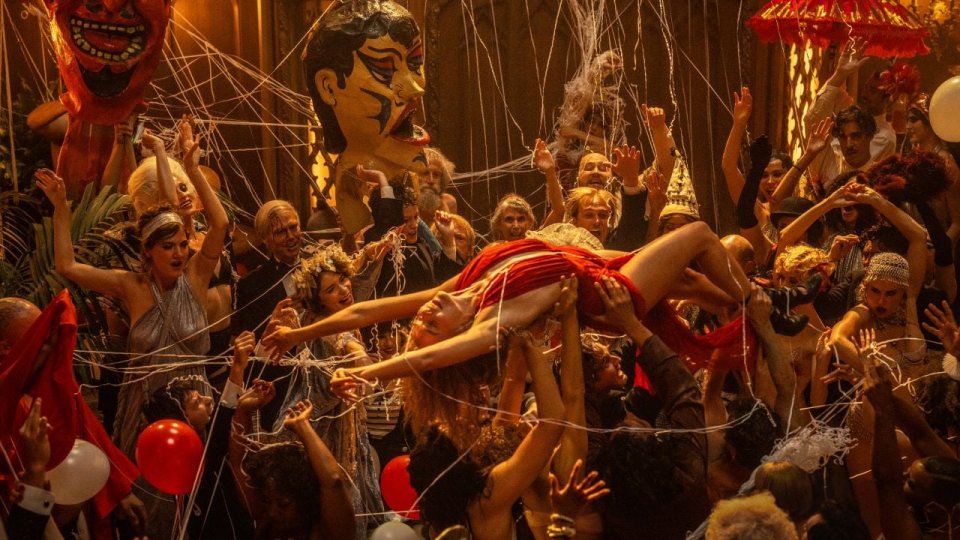 Margot Robbie and the art of scene stealing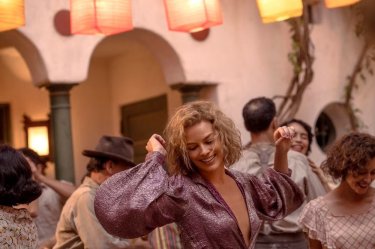 We'll see her on set later. It's the morning after the party, and Nellie LaRoy gets there just four hours after the party. And it is in this scene that we grasp the sense of Margot Robbie's presence in this film. She unexpectedly launched on the set, that of a western film, she immediately catches the attention, she manages to do what they ask her, even cry on command, with more or less tears, when she is asked. Margot Robbie is this: she is above all a face, expressiveness, allure. She is still valid today. But in the silent days, in which the film takes place, they were everything. But she is also a body. And we follow her, between her attraction and sympathy for her cleverness, when she wets her breasts with ice to make them stand out under her clothes. It's something that infuriates her set partner, the one who should have been the lead actress, the one whose scene she steals. Here, Margot Robbie has always stolen the show from everyone. Whenever she's on the big screen, all eyes have been on her. Precisely for this reason, in many respects, Nellie LaRoy is Margot Robbie.
Babylon, jazz and shared ascension by Damien Chazelle
But Nellie LaRoy is not Margot Robbie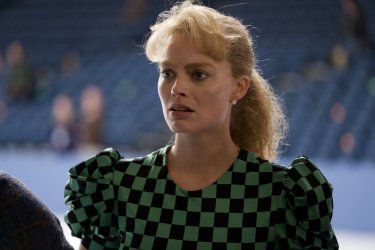 But Nellie LaRoy is not Margot Robbie. In other respects, in fact, the Australian actress has so far shown that she is very different from the fickle and fragile diva of the film by Damien Chazelle. Her face and body, fundamental, have them too, but she soon demonstrated that she didn't want to stay tied to it. In the middle of Babylon we see the epochal revolution of sound pounce on the world of cinema. Nellie is in trouble: she has to get her voice out, learn the lines, act as we understand it today. She has to stand on a precise point of the set, because the microphones are positioned in that point. It's not easy and a silent star's career can vanish because just a pretty face isn't enough. Margot Robbie has decided not to focus only on this. She chose to become a producer, and to know how to choose roles that could be challenges. Tonya, the film about Tonya Harding, is the prime example. An uncomfortable story, a repelling character, a story told with sharp irony and Margot Robbie who is not afraid to appear ugly, vulgar, silly. But also of hers of his Harley Quinn, after all, a heroine yes but at the same time a crazy and unpredictable villain, we could say the same thing. It is also by these details that he judges himself an actor and Margot Robbie is a very good actress.
Margot Robbie: Because we love his Tonya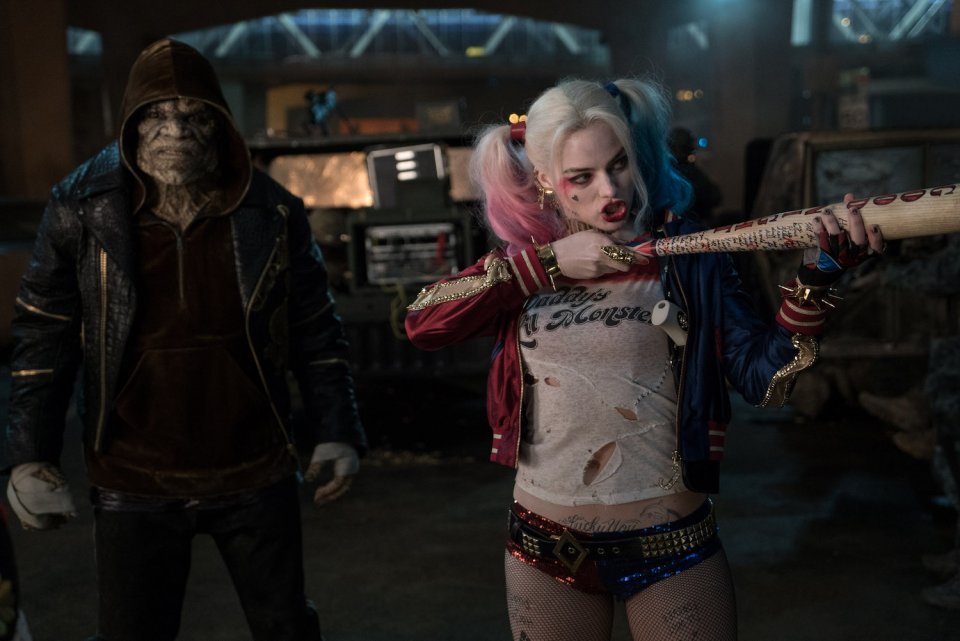 Margot Robbie: stability also on a sentimental level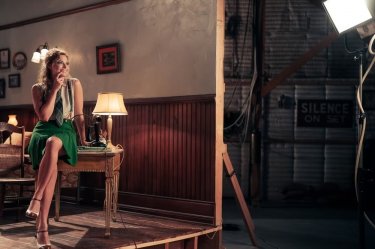 And even in love life Margot Robbie is very far from Nellie. She has been married since 2016 to the director Tom Ackerley, and has rarely been the focus of gossip and gossip. That stability and resolve seem to go hand in hand with her career choices. Quite the opposite of Nellie's unresolved love life, continually looking for something. One of the first things we noticed about Margot Robbie was that she, that girl, had everything turned up: her little nose turned up, the corners of her eyes and mouth that went upwards. She is still like that. And, if you go to see Babylon, you will understand what we are talking about. Of the diva that she was already before she was. And that she will continue to be for a long time.