On January 27th the Remembrance Day Collection arrives on Infinity+, among which we have chosen 5 films not to forget the horror of the Holocaust: thanks to the power of images, cinema has come closer several times to one of the most difficult things to tell.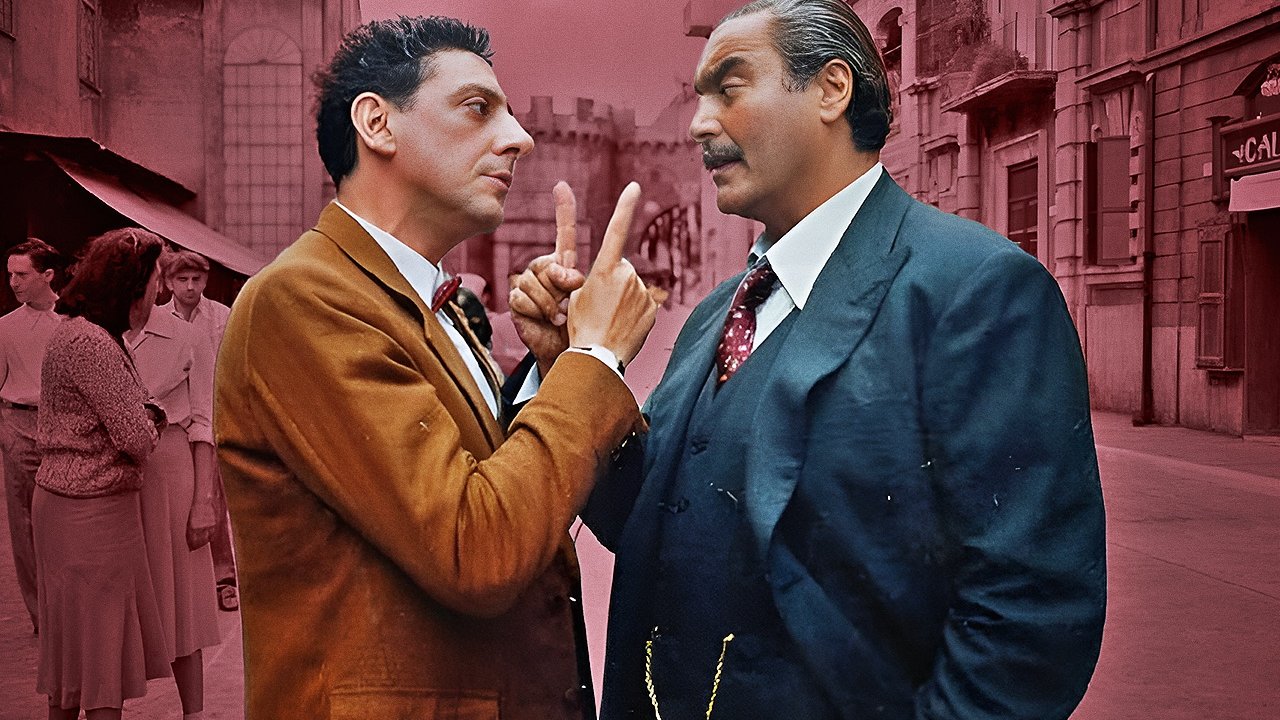 Not to forget. To never forget theholocaust horror, there is the power of images. Cinema has repeatedly approached one of the most difficult, uncomfortable, painful things to tell like the Shoah. A chapter in the history of man among the darkest, one of those events which, even today, it is hard to believe. A hot material, difficult to handle, perhaps impossible to grasp in its entirety. For this reason, in narrating the Holocaust, a key has often been chosen, an expressive choice, a precise cinematographic language, a particular episode, a different tone. So on January 27 on Infinity+, comes the Remembrance Day Collectionamong which we have chosen 5 streaming movies not to forget.
1. Unfair Competition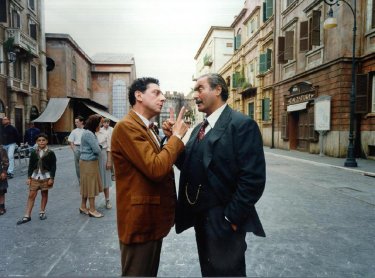 Let's start with a great of our cinema, that Ettore Scola who had admirably told us A particular day, that of Hitler's arrival in Italy and his meeting with Mussolini. An escalation of discrimination and denial of rights would have arisen from there, and would have seen Italy slowly slide towards dictatorship. That's what he says Unfair competition, his 2001 film about racial laws and how freedom was disappearing. The story is that Umberto Melchiorri and Leone Della Rocca, Diego Abatantuono and Sergio Castellitto, two cloth merchants who work on the same street, the former a Catholic, the latter a Roman Jew. The two are in competition, but everything changes radically after the promulgation of the racial laws in Italy. Scola's is a film that warns us against those forms of discrimination that we seem to accept without opposing, but which are danger signals for democracy. Ettore Scola tells us about the shameful anti-Semitic persecutions, which are often forgotten, as in A particular day touched those towards homosexuals. And he does it from the point of view of an average Italian, who at the beginning would have his reasons for hating his rival but who ends up sympathizing with him. The screenplay is written by Ettore and Silvia Scola and by Furio and Giacomo Scarpelli, fathers and sons, the music is by Armando Trovajoli.
The 20 best Holocaust films to watch
2. When Hitler stole the pink rabbit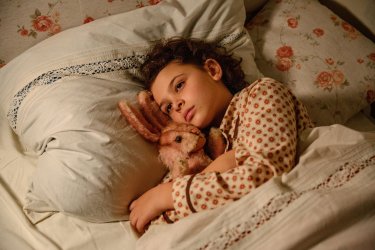 When Hitler stole the pink rabbit, the 2019 film by Caroline Link, is based on the autobiographical novel by Judith Kerr which recounts the escape of the writer and her family of Jewish origin from Nazi Germany. At the time, the writer was a nine-year-old girl, and the story is told from the point of view of an innocent creature, who finds it hard to understand certain atrocities. It all begins when the father, a journalist who openly sides against Hitler, is forced to leave first Germany and then Switzerland, to take refuge in Paris and then in London. Anna, this is the name of the protagonist, and her brothers suffer from the many transfers and wonder where their toys have gone that they had to leave in Berlin. Among which is Anna's stuffed pink rabbit, the symbol of a childhood cut short too soon. Nazism and the Holocaust are inexplicable even for an adult, let alone a child. The sense of the film, beautiful and naive, is just that.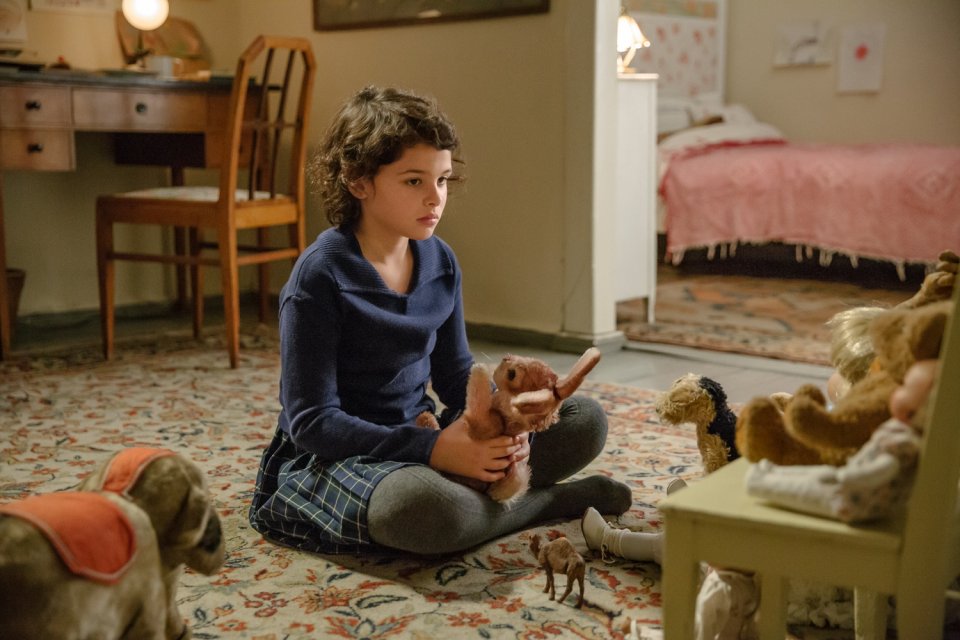 3. Story of a book thief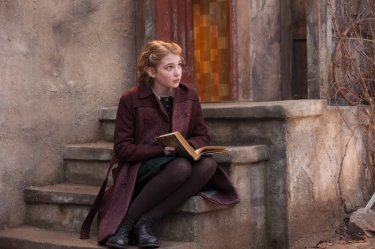 Also Story of a book thief, the 2013 film by Brian Percival with Sophie Nélisse, Geoffrey Rush and Emily Watson, marries the point of view of a very young girl. It is the film adaptation of the 2005 novel The girl who saved the books (later published as Story of a book thief) by Markus Zusak. The peculiarity of the story is that it is narrated by Death, so fascinated by human beings that she decides to observe from time to time. At the beginning of the story (we are in Germany in 1938) Liesel is also a nine-year-old girl traveling with her mother and her little brother, Werner, who dies along the way. The girl steals a book, but she can't read it because she doesn't know how to read it. But soon she, adopted by a couple, she learns. And her meeting with the young Jew that the couple decides to hide completes her education. Learn to read books to learn to read the world. Story of a book thief It's a bildungsroman and once again it's the story of forced growth, which happened too quickly, and of the clash between childhood and the absurdity of the adult world. With books, that is culture, which can save our lives.
The Pianist: Why it's a Holocaust film unlike any other
4. Tea with Mussolini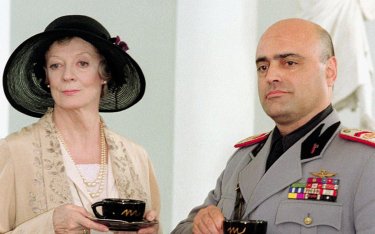 A tea with Mussolini, the 1999 film by Franco Zeffirelli, tells an autobiographical story of the director himself. The young Luca, Zeffirelli's alter ego, illegitimate son of a cloth merchant and a seamstress, who lost his mother, is brought up by a group of English ladies who, fascinated by art, live in Florence and seem to appreciate Mussolini. Among these is Hester, who manages to get herself received by the Duce and has tea with him. But when the ladies, deemed dangerous due to their nationality, are confined to San Gimignano, their opinion will change. Tea with Mussolini is an autobiographical film and a historical fresco which, between refined images and a great cast (Cher, Judi Dench, Maggie Smith, Joan Plowright, Lily Tomlin and Massimo Ghini) tells Fascism from an unprecedented point of view.
5. Reverse Canon – Making Love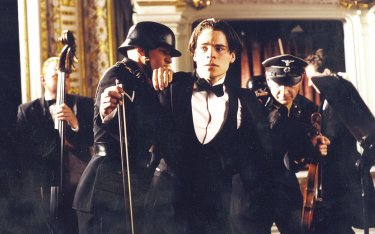 Reverse canon – Making love, the 2000 film by Ricky Tognazzi, is based on the 1996 novel of the same name by Paolo Maurensig. It is the story of two Jewish boys, one rich and one poor, students at a Prague conservatory in the 1920s: united by their love of music, they become friends. But the racial laws are upon us. Canon Inverso is a film that thrives on twists and turns, thanks also to a game of flashbacks that gradually reveal the knots of the story, and is shot with an international package, and actors such as Gabriel Byrne and a young Mélanie Thierry. But, above all, the music by Maestro Ennio Morricone can be used: the title, in fact, has to do with a type of composition that can be played in both directions, like a palindrome. And music plays a key role in the film.