In bed with Sartre's review: naive and surreal, Samuel Benchetrit's comedy juggles as best it can between philosophy, petty crime and human fallibility. Great cast, starting with François Damiens.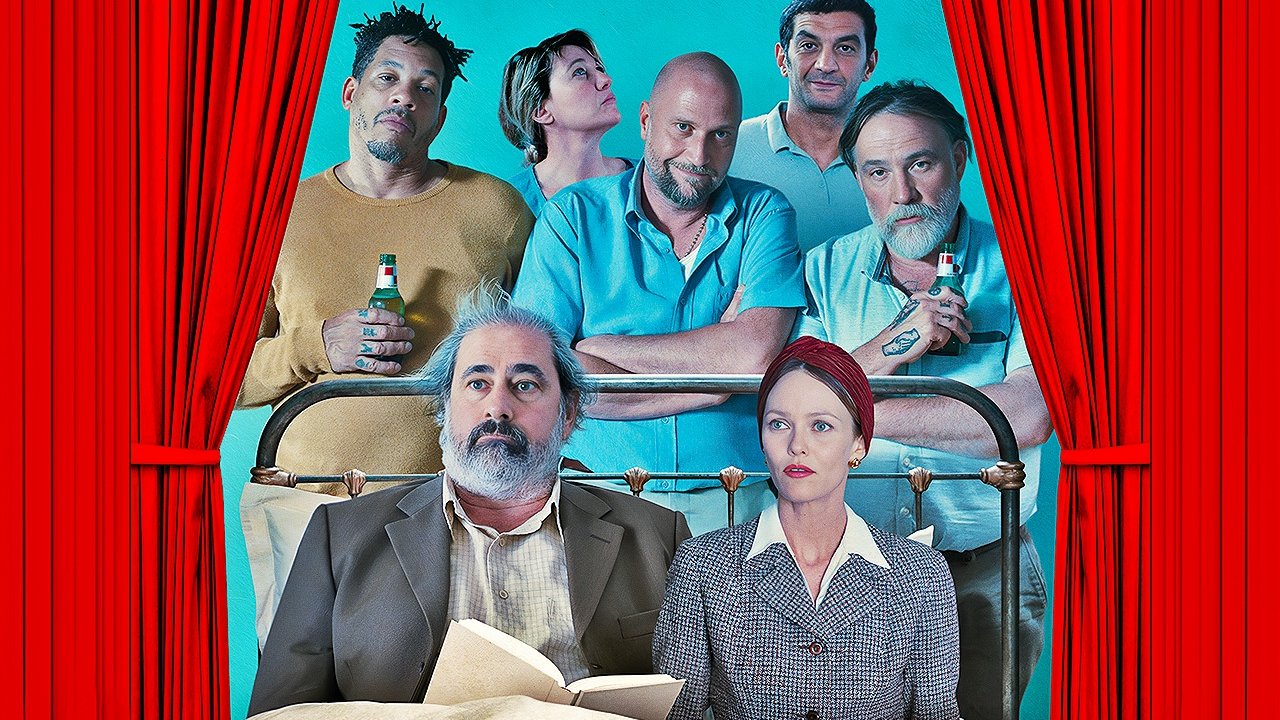 In bed with Sartrewith the original title far more effective than This music plays for no one (literally This music plays for no one, and the reason for this phrase you will discover by seeing it), is a film that is constantly looking for a place to stay. And not a random place, but a precise place: a stage, a beach, a supermarket, a party. It moves, sometimes frantic, sometimes subdued, darts between the small subplots and among the numerous extras (there is no real protagonist, and all are essential for the chorus), it stops and then starts again, mixing artistic inclinations with certainty of love, plays like plasticine with gangster stereotypes and gender stereotypes. A top that rotates, leaving behind a trail of poetry, humor (black, sometimes very black), painful revelations and undeniable failures.
A naive and deliberately carefree conception set up by the director and screenwriter Samuel Benchetrit, demonstrating how the surreal is one of the main paths followed by the best French cinema. Presented at Cannes 2021, and linked to existentialist currents, the film is filled with the common traits of philosophical thought: it reflects on loneliness, failure, individuality and the human condition, in relation to an elusive, nihilistic and materialistic reality. The challenge, for Benchetrit, was to insert the existential legacies within a complex but uncomplicated work, free but not liberating, which played with the ideals of Jean paul Sartre and, consequently, with the artificiality of art as the fruit of human arrogance.
Boss, love and theater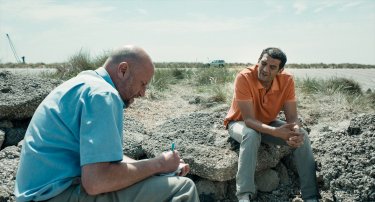 A constant crossing of situations (and situationism) alter the universe of In bed with Sartre, which opens with a fixed shot on a livid blue sea. A little further on, here is Jeff (Francois Damiens), married for many years with Katia (Valeria Bruni Tedeschi), and local petty criminal who is secretly in love with a cashier. He tries to win her over by writing her weirdos how much he hears about her love poems, supported by her adopted brother, Neptune.
In his pay, in this extended family, the crumpled henchmen Jésus (JoeyStarr) and Poussin (Bouli Lanners) who, between one philosophical reflection and another, try to help Jessica (Raphaelle Doyle), the teenage daughter of the boss to conquer the boy of his dreams. And then there's Jacky (Gustave Kervern), another of Jeff's two-bit henchmen who, doing his "job", falls in love with Suzanne (Vanessa Paradis), an aspiring theater actress grappling with the staging of a show drama about the sex life of Sartre and Simone de Beauvoir.
Grace notes and a great cast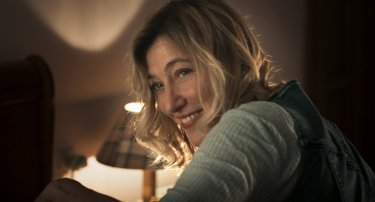 As written at the beginning of our review, In bed with Sartre (we repeat, the Italian title is questionable) wonderfully revolves around philosophical concepts made human, dirty and warm by the distortions of a band of improbable thinkers, illuminating how man essentially is free from all goodness or badness. What does it mean? That one is who one is, and that labels can be torn away, both gently and violently. In its suspended and amusing way, the story simply lets its characters be what they are, like Jeff who, in the end, sums up existence itself in relation to the love that moves the emotions. This is not the only note of grace of the film, but it is the most effective, also in function of a beginning and a development influenced by petty organized crime, reviewed in a cross-section of affectionate characters who bond with unexpected people in equally unexpected ways.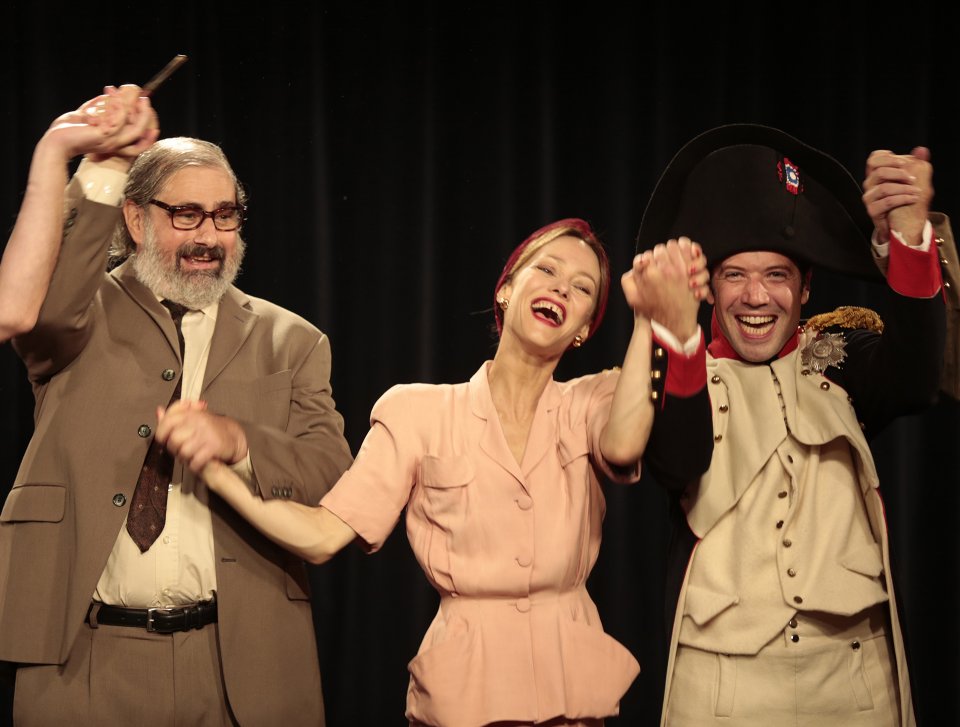 In doing so, traversing the paths of a sad and dull panorama, underlined by a faded photograph that reflects the colors of the northern coast of France, In bed with Sartre it is a question mark which, slowly, becomes an exclamation: emancipation (also artistic), happiness, poetry, the characters who make fun of themselves, valuing themselves from a human as well as a professional point of view. In between, as often happens beyond the Alps, there is the actor's quality that allows Samuel Benchetrit's film to also be a film of valuable performances: François Damiens, Bouli Lanners, Ramzy Bedia, Joey Starr, Gustave Kervern, the splendid Vanessa Paradis and Valeria Bruni Tedeschi, and the fleeting but effective appearance of Vincent Macaigne, protagonist of an interlude that could contain the most absurd sense of happiness, hidden in randomness and despair.
Conclusions
We conclude the review of In bed with Sartre by reflecting again on its most naive and most surreal aspects. The French comedy directed by Samuel Benchetrit, in fact, stands in a carefree and light balance, juggling as best it can between philosophy, petty crime and human fallibility. Among the protagonists, a great François Damiens.
Because we like it
The cast, starting with François Damiens.
Some situations, dispassionately comical.
Treating existentialism in a light and surreal way…
What's wrong
… so surreal that the film could be unnerving for a certain audience.