A few days ago we learned that in the second season of How I Met Your Fatherthe famous spin-off of the beloved How I Met Your Motherwe will have the opportunity to see Neil Patrick Harris as Barney Stinson again. It seems that the actor, after a meeting that took place on Zoom, immediately agreed to return to lend his face to the character in question. Recently, however, we have also discovered something more: it seems that Neil Patrick Harris should not return just for a cameo, but to have a rather important role within the Disney+ series.
Neil Patrick Harris will play a major role in How I Met Your Father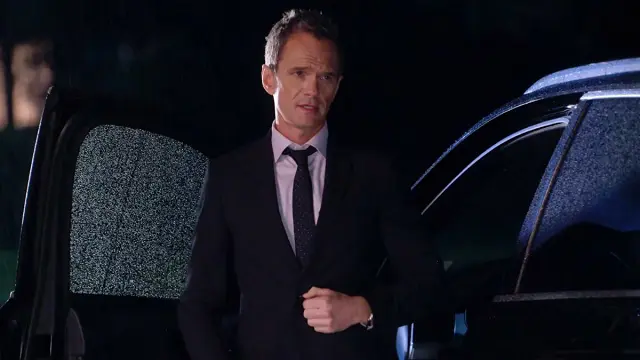 Towards the end of the first episode of the second season, titled Cool and Chill, we are witnessing a time jump of about a year. So we see Sophie, upset, who leaves a message to Lori's mother and who, caught up in the distraction, ends up hitting an SUV. We later discover that our Barney Stinson is behind the wheel of the crashed car. At this point, Sophie's future son asks her who that man was, and she only replies that she would explain to him shortly. In the second season premiere of the famous spin-off of How I Met Your Mother, therefore, we only see Neil Patrick Harris for a few seconds. However, it is now confirmed: his collaboration with the Disney + show will not be limited to just a few scenes. In fact, during an interview for TVLine, the creators of the series Isaac Aptaker and Elizabeth Berger confirmed that we will also be able to see Barney Stinson again in other episodes of the spin-off. These are their words about it: "Whenever we talk about bringing back a member of the original series, we want to achieve two goals: to provide some details about their life, what they have achieved and where they are now, but also to see how they can influence the story of How I Met Your Father and how they can point our characters in a new direction. Similar to Robin last year, we will learn more about Barney, which will also have a major impact on the path and the main story of our season."
Thanks to the new episodes of How I Met Your Father we will be able to learn more about the history of our Barney Stinson
We still don't know much more about the plot of the second season of the series, but one thing is certain: we can't wait to find out more about what the relationship between Sophie and Barney will be and, above all, find out how the life of the most loved womanizer of TV series went on.