The review of Il primo giorno della mia vita, a film by Paolo Genovese based on his homonymous novel in which four people reflect on suicide. With Toni Servillo and Valerio Mastandrea.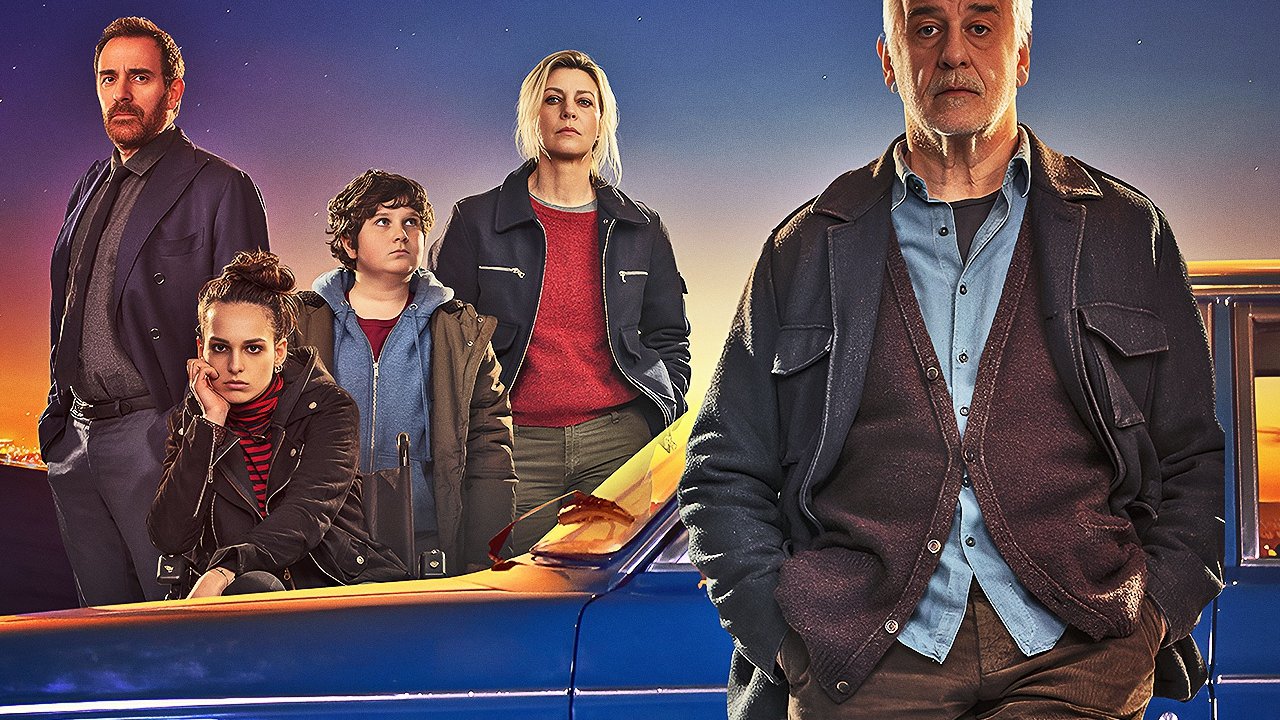 An American priest from Michigan, Gerald Johnson, revealed on TikTok that he has been in Hell. He would have ended up there in 2016, after having a heart attack. He describes it as a terrible place, populated by people with chains on their feet, in the grip of eternal flames. A place where there is also music. And not just any music: according to the priest's testimony, in Hell they listen to songs in a loop Umbrella e Don't worry be happy, by Rihanna and Bobby McFerrin, respectively. The protagonists of Paolo Genovese's new film have not yet ended up in flames, they are in limbo, in which to welcome them there is a sort of ferryman of souls, with the face of Toni Servillo, who loves jazz. Whether you end up in the celestial spheres or in the infernal circles, music would seem to be a constant. With this premise, the review by The first day of my life starts with a question: can you go back to loving life in just one week when you have decided to end it? Unfortunately no thanks to this film.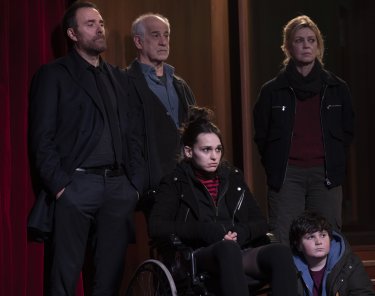 In theaters from January 26th, The first day of my life is the film adaptation of the same name novel by Paolo Genovese released in 2018. The director and writer moves the setting of the story from New York to Rome, transforming the Italian city into a sort of gray non-place perpetually beaten by the rain, to underline the drama of the protagonists' state of mind. The Nameless Ferryman played by Tony Servillo in fact, he has to carry around the streets of the capital four people who have decided to commit suicide. There is Ariadne (Margherita Buy), who did not get over the death of his teenage daughter. Emilia (Sara Serraiocco), gymnast with a career as an eternal second, remained paralysed. Daniele (Gabriele Cristini), a child who became a YouTube star at the behest of his parents, who, in order to get rich from him, push him to eat everything in favor of the camera. And finally Napoleon (Valerio Mastandrea), life coach who helps everyone to give their best but suffers from a very black depression. Everyone said enough. Yet, unbeknownst to them, a second chance arrives: seven days to rethink their choice and then return to a moment before killing themselves.
Cast choral, composed of some of our most celebrated interpreters (not only among the protagonists: as secondary characters there are actors such as Giorgio Tirabassi, Elena Lietti, Lidia Vitale and Antonio Gerardi). "Perfect strangers" whose lives are intertwined. A mysterious and supernatural figure to act as a bridge between them. Paolo Genovese puts into play the elements that are characteristic of his stories and of his greatest successes, such as Perfect strangersindeed, and The Place, but this time the mechanism jams. The author engages in his personal The Life is Beautiful by Frank Capra, but, in writing the screenplay with eight hands (Paolo Costella, Rolando Ravello and Isabella Aguilar are writing with him), what could have been a reflection on pain and on a very delicate topic such as suicide becomes a series of scenes forcibly glued to each other in which the protagonists rather than making us feel what torments them recite it, completely shutting out the viewer.
The first day of my life: a writing not up to par
It's often said that a great actor could star the phone book too. Maybe so, but not for 121 minutes: it's so hard The first day of my life. Each of the four protagonists tells us his story, what prompted him to commit that act. It goes even further: Arianna, Emilia, Daniele and Napoleone have the opportunity to see what would happen to relatives and friends after their death, what they would lose, what would change and what would remain unchanged. However, although we talk about enormous topics such as the essence of life, depression, the evil that can be hidden in seemingly unsuspecting figures such as the parents of a child, everything remains on the surface, cold and detached.
Paolo Genovese, The first day of my life: "I'll tell you about my new novel"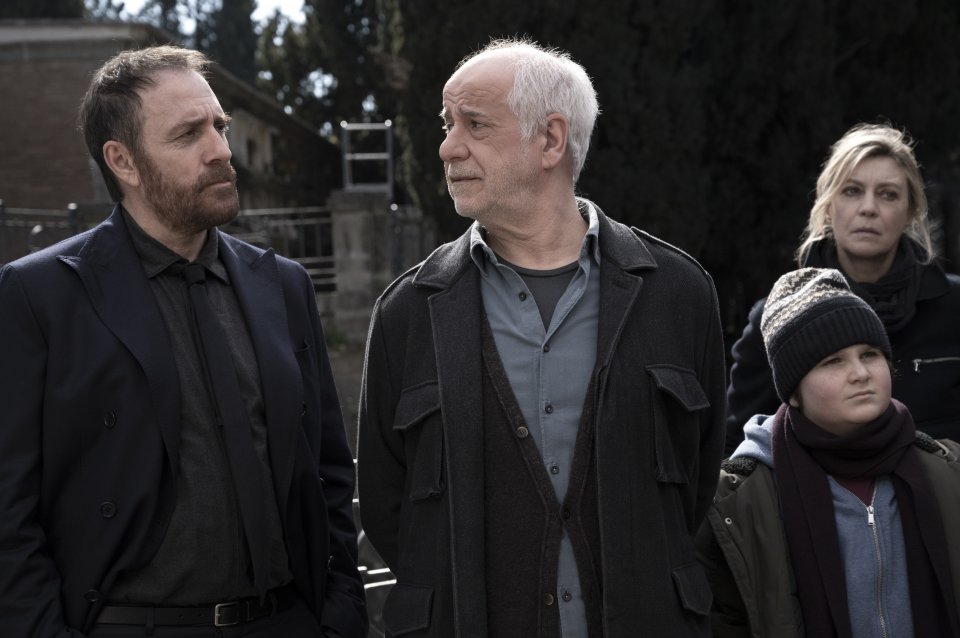 The protagonists, not at all helped by a text that makes them shout feelings rather than feel them, are evidently in difficulty having to recite high-sounding jokes such as: "You have to be nostalgic for happiness, so you want to look for it". Or: "I'm sick and I don't know why". Or also: "We need to relativize: think how replaceable we are". Phrases that perhaps could have worked on paper, but in the cinema they taste artificial, of unnecessary underlining. Trying to tell the viewer how he should feel, you end up losing him completely. The subject dealt with would perhaps have deserved a greater use of silence, leaving space for what matters most on the screen: the image.This is why the scene that remains most impressed is that of the lights: thanks to an intelligent idea, a complex concept such as the fickleness of a feeling, happiness, can be understood simply by turning on and turning off some lights.It's a pity that everything else doesn't have the same effectiveness.
Conclusions
As written in the review of The first day of my life, Paolo Genovese brings to the screen his homonymous novel, published in 2018. In a Rome perpetually beaten by the rain, four strangers decide to commit suicide. However, they don't know that waiting for them is a kind of "ferryman of souls", who has the face of Toni Servillo, with the mission of convincing them to reconsider. They have a week to spare. Despite the cast formed by prominent actors, the writing does not help the performers, who seem to declaim their feelings instead of feeling them, ending up creating a lack of empathy that alienates the viewer.
Because we like it
The visible productive effort.
What's wrong
The actors, even the most celebrated ones, are not convincing, due to jokes that are insincere most of the time.
Writing fails to create empathy.
The film soon becomes a series of scenes forced one after the other.