After Wedding Season and David Beckham: Teams to Save, the new original British series from Disney+ takes us on a dip into a world where everyone at 18 acquires a superpower. All except the protagonist Jen, and this is the story of her life and her friends.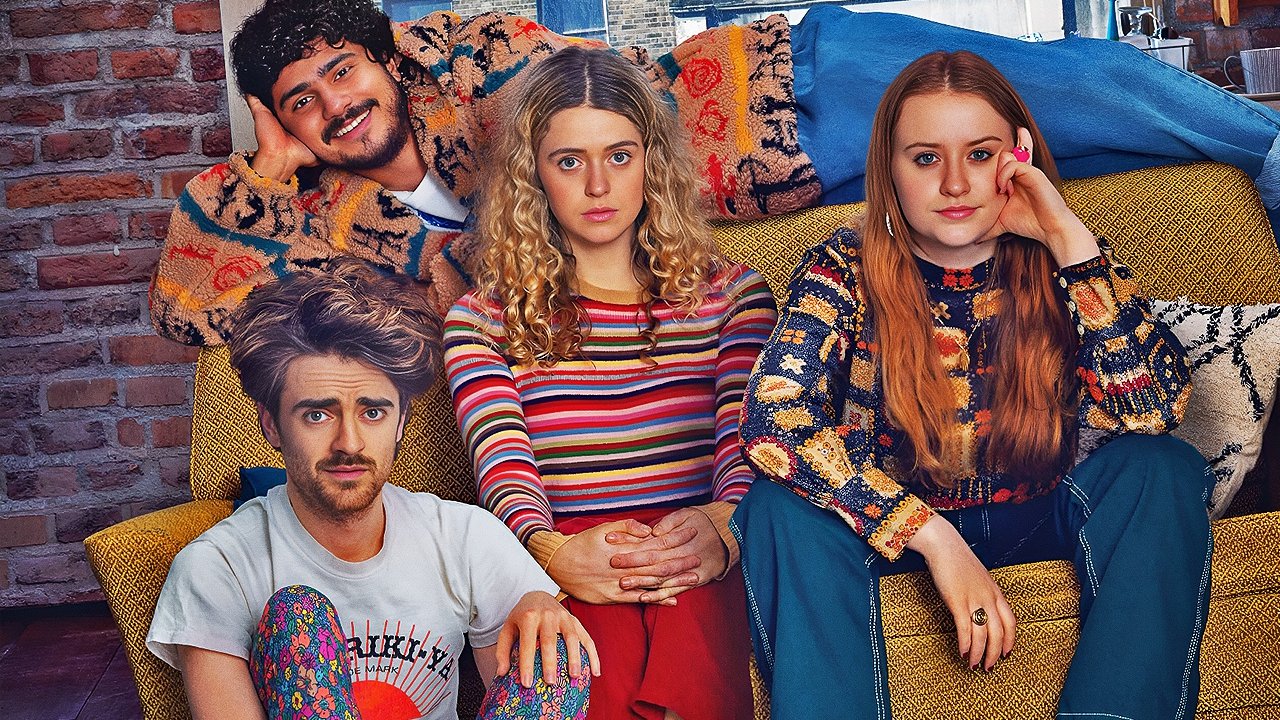 There is something absolutely unique and hilarious which unfortunately gets lost in the maze of one's world, in Extraordinarythe new original British comedy series from Disney+ available January 25 on the platform with all eight episodes, following on from the romantic action-comedy Wedding Season and the docuseries David Beckham: Rescue Teams, already available for streaming. As sometimes happens, the first half of the story becomes something else in the second half, debasing and undermining the good things done initially, while remaining pleasant to watch. But let's understand better in detail in our review of Extraordinary.
Be extraordinary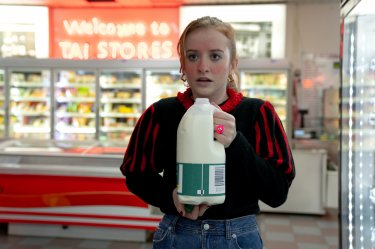 Extraordinary is set in a world where everyone develops a power that they only discover after they turn 18, thus making it the norm to be extraordinary, as per the title. All except Jen (Máiréad Tyers), who at 25 hasn't yet gained her power and doesn't really know what to think and what to expect about it. Her friends and roommates of hers in East London try to cheer her on as best they can, but they have their own fish to fry with the power they have received and above all with their own character. Carrie (Sofia Oxenham), Jen's best friend since school, is a shy and condescending young lawyer who is treated as an assistant and is only called upon for her power, which is being able to speak with the deceased (very useful when deals with successions and wills). Kash (Bilal Hasna), Carrie's lazy boyfriend and representative of the theme of toxic masculinity, can turn back time up to a certain point and uses it to fix wrongdoings and wrong sentences. He would like to become a hero in the eyes of others to have fame and success, and not to help others, and to achieve this he wants to form a team of vigilantes. Of particular note among the group of emerging youngsters is the performance of Luke Rollason as Jizzlord, the singular and adorable fourth roommate who at a certain point will find himself living in the apartment.
Wedding Season, the review: four weddings and a mystery
(extra) ordinary family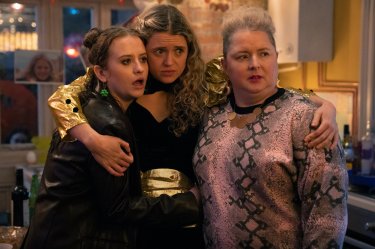 Meanwhile Jen also has to face the weight of her own family, which suffocates her and doesn't help her in this path of self-awareness and self-search. One of her funniest powers is that of her mother (how nice to see Siobhan McSweeney again after Derry Girls) who controls the technology without knowing how to use it, or that of the stepfather who perceives the thoughts of those around him without however understanding the author. She is not like Jen's younger sister, soon to be eighteen, to whom she always manages everything perfectly and this causes envy and hatred in the protagonist. The path that Jen takes together with friends and family tries to find an answer to her question: in a world of extraordinary people, how can you be extraordinary, special, different? But above all, in a world (ours) where there is this desire to be noticed, thanks to the image society in which we grew up, wouldn't it be much healthier to realize that it's okay to just be ordinary and indeed find strength in this? After all, it is a goal that many people often fail to achieve because they can never be satisfied with what they have. Emblematic in this sense is Jen's relationship with Luke (Ned Porteous), a charming boy who has the power to work (therefore cool to most of her) but who is ashamed to be seen with her and prefers to date her secretly.
Extraordinary: the first exclusive clip of the British series coming to Disney+ (VIDEO)
Superhero romantic comedy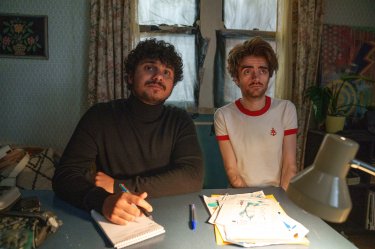 After the first half in which all these issues were addressed, the protagonist Jen risks becoming a buffer in the eyes of the spectators for some twists that will involve her storyline and that of the other characters. Not only that: creator Emma Moran, who wrote the show as a college graduate project proving to be a pen-to-be, witty and downright hilarious, gets lost in the same world she created, veering towards a superhero rom-com in the second half . Which isn't necessarily a bad thing and offers more than a few exciting and iconic scenes, but loses the uniqueness and originality at the basis of the story, postponing the question too much to a possible second season not yet ordered (and it doesn't necessarily happen ). Finally, applause goes to the futuristic present presented, staged by directors Toby McDonald (Ragdoll), Jennifer Sheridan (Rules of the Game) and Nadira Amrani (On the Edge) in an absolutely dynamic way and bringing out the most absurd and disparate superpowers, which enter people's everyday life rather than stand out as something extraordinary.
(embed)https://www.youtube.com/watch?v=r-ctC57uNf0(/embed)
Conclusions
We arrive at the end of the Extraordinary review a little sad because the excellent premises of the first half of the show get lost a bit by the way in the second half, preferring the romantic comedy and the Bildungsroman, already seen elsewhere, to focusing on the 'absolute novelty at the base of the serial and focusing too much on a possible second season. The writing of the promising Emma Moran is expertly seasoned with British humor and already iconic moments, but unfortunately overall the series loses the bet made at the start.
Because we like it
Emma Moran's sagacious, ingenious and funny writing that overturns the concept of superhero story.
Luke Rollason's performance as Jizzlord.
The themes that the series brings to light such as being special and toxic masculinity…
What's wrong
… which, however, are forgotten in the second half by preferring the superhero romantic comedy.
Too many questions left open for a possible second season, not yet ordered.