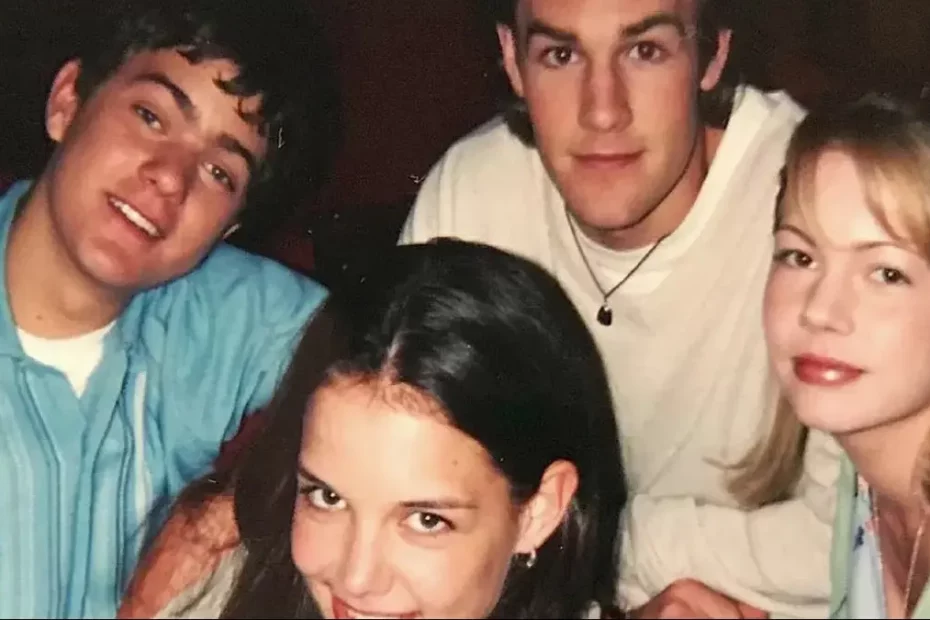 It's been a long time since we got excited for Dawson's Creek and for the various love affairs that this beloved teen drama has introduced us to: 20 years, to be exact. The times when Joey climbed on Dawson's window, when he and Pacey fought over the love of the girl next door and when Jen arrived in the small town of Capeside to mess up whatever balance was created until at that moment. And yet, just as we still remember the emotions it made us feel Dawson's Creekeven the actors themselves occasionally travel down memory lane.
Michelle Williams, whose career began thanks to Dawson's Creekreceived yet another Oscar nomination
Michelle Williams, who in Dawson's Creek played the beautiful and troubled Jen, she recently received a nomination for Best Actress for The Fabelmans. For the actress it is now the fifth nomination obtained in the last seventeen years, even if she has not yet managed to obtain the much desired statuette. We can't know if this will be the right time, but we're still happy with her nomination and, according to the enthusiasm seen on social media, we're certainly not the only ones. Just Joshua Jackson, who played Pacey in the teen drama, shared a sweet thought on Instagram taking advantage of a post dedicated to the actress by Busy Phillips. The actor re-shared a photo of Michelle, writing: "5 Academy Awards nominations! My goodness! I don't know, but I think this (photo) was taken in some poor hole, when we were all kids. What an incredible journey you have been on. Congratulations!". And we cannot disagree with him.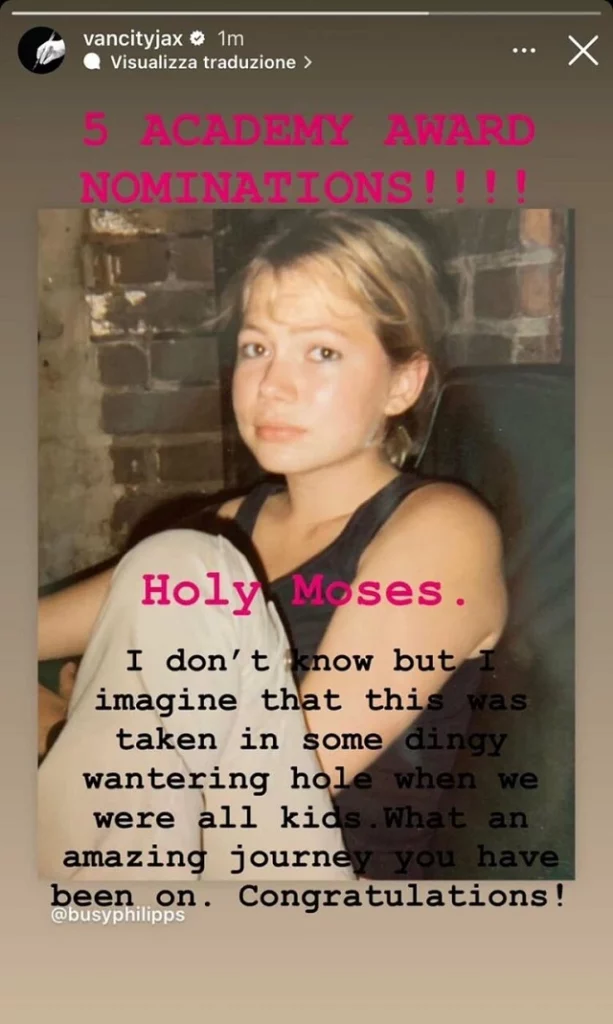 Joshua Jackson publicly congratulated the former colleague he met on the set of Dawson's Creek for her Oscar nominations
Recently, Joshua Jackson also told a particular anecdote regarding the times when they were about to shoot the finale of Dawson's Creek. It seems, in fact, that the creator of the series wanted to end Joey and Dawson together and that it was Jackson who convinced him to proceed differently: "I am the lawyer! I was like, 'No, man! No. No. No. It won't work for me.' I had a whole conversation with Kevin Williamson about this: Like, 'Look, I get it. That's the idea you had in your head, but I'm just asking you to look at the story of the tape and this is the most interesting ending for these characters'"