Fans of theater, TV series, cinema and Boris unite because on Rai Play there is a gem that perhaps, between one outing and another, you may have missed. On Rai 3in the late evening, for five Saturdays consecutive, from November 19th as of December 17, 2022the director's tribute aired Paolo Sorrentino at the theater of Mattia Torrewho passed away in 2019. We may have lost one of the most representative Italian authors of our century, but luckily his friends-colleagues keep his production alive, first of all Valerio Mastandrea. Six easy pieces, in fact, is not only a superbly directed, acted, scripted theater project in which every stylistic choice shines, from the non-scenography to the costumes, from the soundtrack to the lights. It is above all the result of a great friendship and a artistic partnership that not even death could break. Six easy pieces it is the demonstration that behind every successful project there are human and irrepressible beings expressive needs. Thus, to celebrate the genius of Torre, by the will of his wife Francesca Rocca, a group of Italian creatives and storytellers, inseparable like magnets, worked to treat themselves and give us this splendid tribute in six episodes. In truth, Mattia Torre's production does not need to be supported or promoted: he is so strong that he has a life of his own. He takes possession of the scenes, of actors and directors and speaks to us. Because the words and readings that Torre knew how to make of reality have the power to always sound modern, current and accurate. So capable of telling us about a present that we live, but that we rarely understand. To use Mastandrea's words: "Mattia knew how to get inside the human condition. His work is so original that it remains. So strong that it stays". It remains and remains stuck on, precisely, like any great, difficult and invaluable appointment Six easy pieces. You are among the most famous works by Torre chosen by Sorrentino, staged at Branch of Rome for the small screen and produced by Fremantle in collaboration with The Apartment by Lorenzo Mieli – and who else if not!? – for Rai Culture.
In short, serial theatre. Walls with holes and hilarious meta-narrative curtains. Figures strolling among the armchairs. Everything is absurd because it is so tragicomically true. Television, film, jester, it is a set of highlights, tragicomic and not at all easy against the stress and alienation of modern life, which is increasingly complicated and absurd. Like the cost of a racket paddle or financial astrology programs.
Six plays staged for TV, under the artistic direction and direction of Paolo Sorrentino. A project dedicated to the genius of Mattia Torre, interpreted by actor-friends, companions of many adventures in cinema, theater and fiction.

Rai Play
Six easy pieces, Gola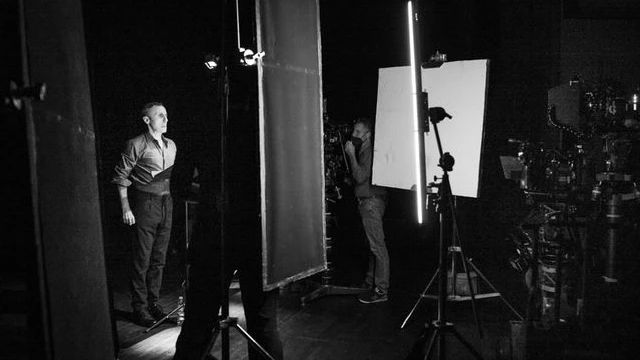 Let's start with the first piece available on RaiPlay and broadcast during the fifth and last evening. A seemingly instantaneous piece, rapid and painful. Valerio Aprea he is in front of his inseparable lectern. She reads and eats. She devours Torre's words as if they were his. We know her skill, but once again the actor manages to amaze us. A breathless half hour in which we really understand how much we Italians like it to eat. Thus, what was written by another pen could have become a cauldron of clichés, in Six easy pieces becomes anguish and turmoil. An exhausting ride that ends with a comic gimmickeven quite simple, which floods the viewer, who can only rejoice, as in front of a plate of carbonara.
Improve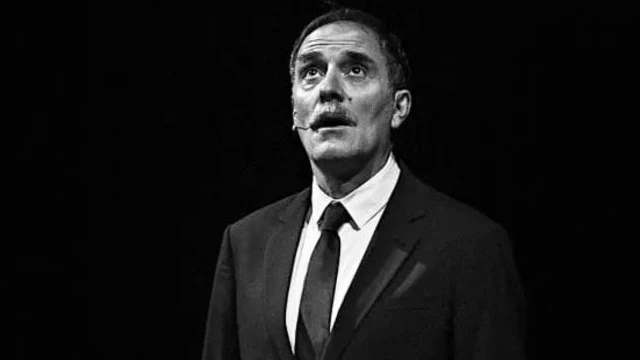 Segue Improve con Valerio Mastandreathe first piece to be broadcast on Rai 3. Moustachioed, the Roman actor transforms into a modern Fantozzi who awaits Godot on the verge of the imminent Nervous Breakdown as he squirms between humiliating work, brucellosis and pyorrhea. Mastandrea has never been so good. During the monologue, a talent emerges in modulate the voices incredible that, perhaps, we had never noticed, or appreciated, before. Mastandrea is Alfredo Beaumont, and "Walter White" that after an unfortunate incident he goes into a deep crisis and lets his own out bad side. And it is at that moment that society opens its doors wide and welcomes him with open arms. A tremendously human psychological investigation, therefore, that leaves us breathless. Brucellosis, for the uninitiated, really exists and second Wikipedia is:
an infectious disease caused by bacteria of the genus Brucella. Brucellosis has many synonyms, derived from the geographical regions in which the disease is most widespread: Maltese fever, Melitense fever, Mediterranean fever, Cyprus fever, Gibraltar fever; or by the discontinuous character of the fever: undulating fever, intermittent typhus.
Perfect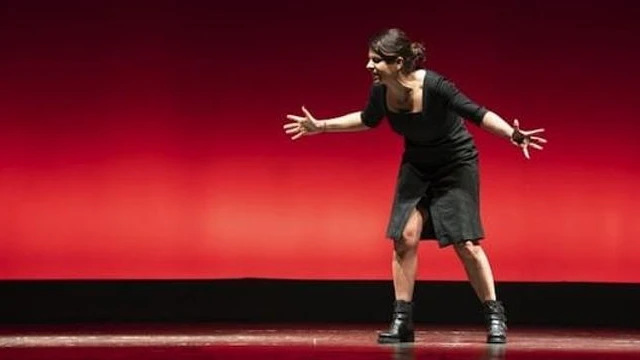 "Fifty-year-olds are the key figures in this country."
Broadcast Nov. 26 on Rai 3 and available on Rai Play, Perfect it's a very powerful surprise. Geppi Cucciari, perfectly still for more than half the show, is a delightful concentration of anger, atavistic power and the desire to howl at the Moon. A spectacular moon that is the host. The Sardinian actress, comedian and presenter demonstrates a talent which perhaps we had never fully appreciated. A monologue materializes from his body written by a man who really knew how to give everyone a voice. A sincere and cliché-free outburst that tells one month of life of a woman, punctuated by the four phases of female cycle. A subject still considered a taboo. And so we get trapped in a rut fifty year old trapped struggling in a world that is not made for her. Which maybe isn't made for anyone. A cycle of 28 desperate days and tiring that retrace the life of those who have the misfortune of having a uterus, probing it through a social and emotional clinical analysis.
Here and now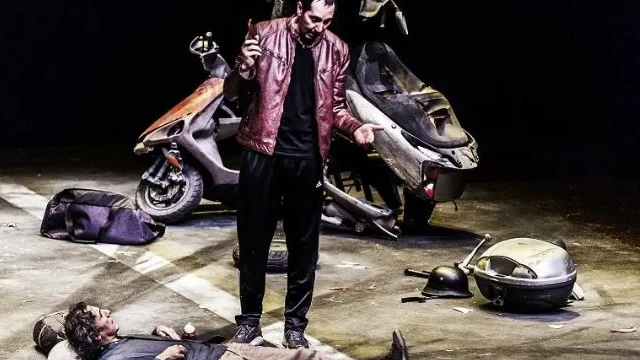 Become Valerio Aprea who this time fights against the snooty ones, those of bucolic weekends, of boots and Spritzes. And it comes Paolo Calabresi giving us another killer performance. At the center of the plot is a head-on accident between two scooters on a remote street in the Roman suburbs. Help does not arrive: it is June 2, a national holiday. Claudiounemployed, and Aurellioa famous cook, so different, they find themselves against each other, destined to hate each other. Here and now is perhaps the most accessible and fun of the six. But it's also the most nerve-wracking bit, until plot twist in which it becomes inexorably tragic. Everything was fine with Claudio, even the proportional system. But the fish carbonara… not that at all! And so, the appointment reconnects to Golain a loop of national-popular bewilderment and existential awareness.
456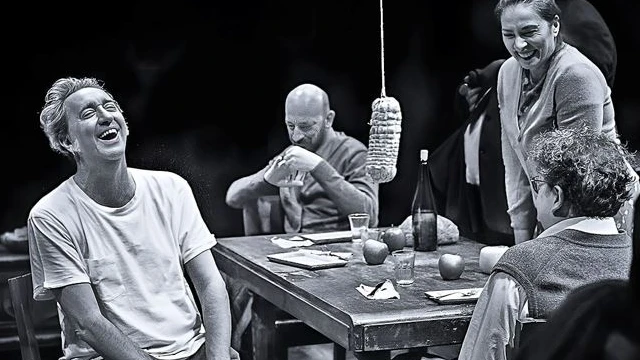 Broadcast on Rai 3 on December 10, 2022, 456 changes register and brings together modernity, Brecht and Eduardo de Filippo. The cast expands by staging 4 actors who need no introduction: Massimo DeLorenzo, Christina Pellegrino, Carlo DeRuggieri e Giordano Agrusta. At the center of the story is an isolated family living in the middle of a valley beyond which lies the unknown. Father, mother and son are ignorant, petty and distrustful. Accusations fly around the table. They argue, they pray, they hate each other. In short, before us we have the worse than humanity. But a compromise must be reached. A due respite because an expected guest is about to arrive who could change their future. 456 is another restless piece, perhaps the most traditional and the least experimental. A dialect, deliberately difficult to understand, gives everything that popular concreteness that amuses and at the same time creates disturbance and frustration. The text is deep, like the abyss in those characters who talk and talk and talk, drag us along.
In the middle of the sea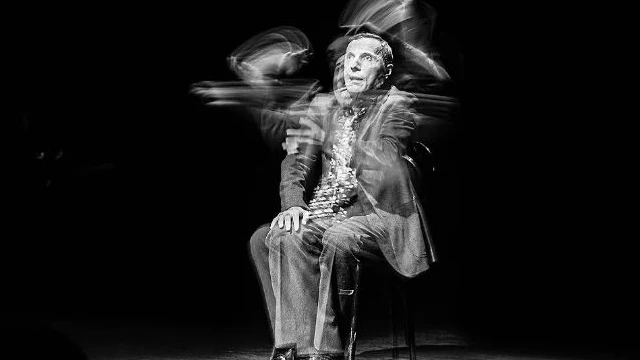 Closes the loop Six easy pieces Valerio Apreawithout lectern, the protagonist of In the middle of the sea. A strong, very strong and controversial piece. A dramatic and sardonic punch to the stomach. Like each of the six, this piece too is preceded by a meta-theatrical curtain that prepares us for the absurdity of the suffered monologue. We are on the Via Aurelia or on a boat, it doesn't matter. In between there is a car accident accomplished on the way home from a wedding. But even that doesn't matter. The last appointment, supported by the skill of Apreatrapped in the chair, is there collective awareness that imperfect creatures such as human beings cannot be perfect. This ongoing challenge to performance and perfectly is no longer sustainable. This is the cry of an inadequate Ulysses at the mercy of the waves. Everyone knows, everyone knows each other deeply, he thinks. But he doesn't know who he is. He knows more or less who he is. But he don't know nothing, he don't understand shit. "But is it a mania to know how to describe yourself perfectly?"he wonders. The last date is one awareness socratic of a man who knows of don't understand shit which is really good for the heart.
Six easy pieces is a funny and moving, vibrant and profound, respectful and rousing transposition of the work of Mattia Torre. A synergistic work carried out by each department on tiptoe, which shows the appreciation for both the author and the man. A powerful love that becomes art and that overwhelms the viewer. It's about the first show staged without him. But Torre is there. Everywhere. Maybe more than before. As the ghost of him hovers in Boris 4. His work is more alive than ever and needs no frills, rhetoric or particular technical devices. And whoever carries out his production knows it:
I approached his theater with the utmost respect and with the desire to enhance and amplify his talent. As a director, I limited myself to a few cinematic handholds, minimal hybridizations, because with texts and actors like this, any addition is superfluous. I miss Mattia a lot, he was an extraordinary person who made himself loved easily. We have been friends, we have known each other in flashes, which have been beautiful and intense. I regretted not dating him more. This work somehow also helped me to be able to hear his voice once again.

Paolo Sorrentino