Roswell New Mexico season 4 when it comes out? From January 27, 2023 on Infinity+
Roswell, New Mexico 4 season has arrived! After the preview release in the United States on The CW on June 6, 2022, the last unmissable chapter also lands in Italy.
Fans of the sci-fi series will be happy to know that new episodes of the series based on the children's novel series "Roswell High" by Melinda Metz debut Friday 27 January 2023 exclusively streamed su Infinity+.
Mark PedowitzPresident and CEO of The CW, last February 3, 2021 announces the renewal of twelve series by the network. Among these is Roswell, New Mexico who wins one fourth and final season.
read on after the commercial
Together with the title they are then also renewed All American for season 4, Batwoman for season 3, Charmed for season 4, Dark for season 4, DC's Legends Of Tomorrow for season 7, Dynasty for season 5, Legacies for season 4, Nancy Drew for season 3, Riverdale with season 6, The Flash with season 8 and Walker for season 2.
Roswell New Mexico 4 when aired in Italy?
The first season debuts in the United States on January 15, 2019 and in Italy on Premium Stories on September 6, 2019. For the second cycle of episodes debut dates are overseas March 16, 2020 and September 3, 2020 in our countryalways on Premium Stories.
As for the third seasonthis moves to premiere on Italia 1 from 5 March to 2 April 2022 following the closure of the Premium channels.
The release of the awaited fourth chapter, however, is intended for the paid streaming platform Infinity+ as of January 27, 2023.
Roswell New Mexico storyline 4
read on after the commercial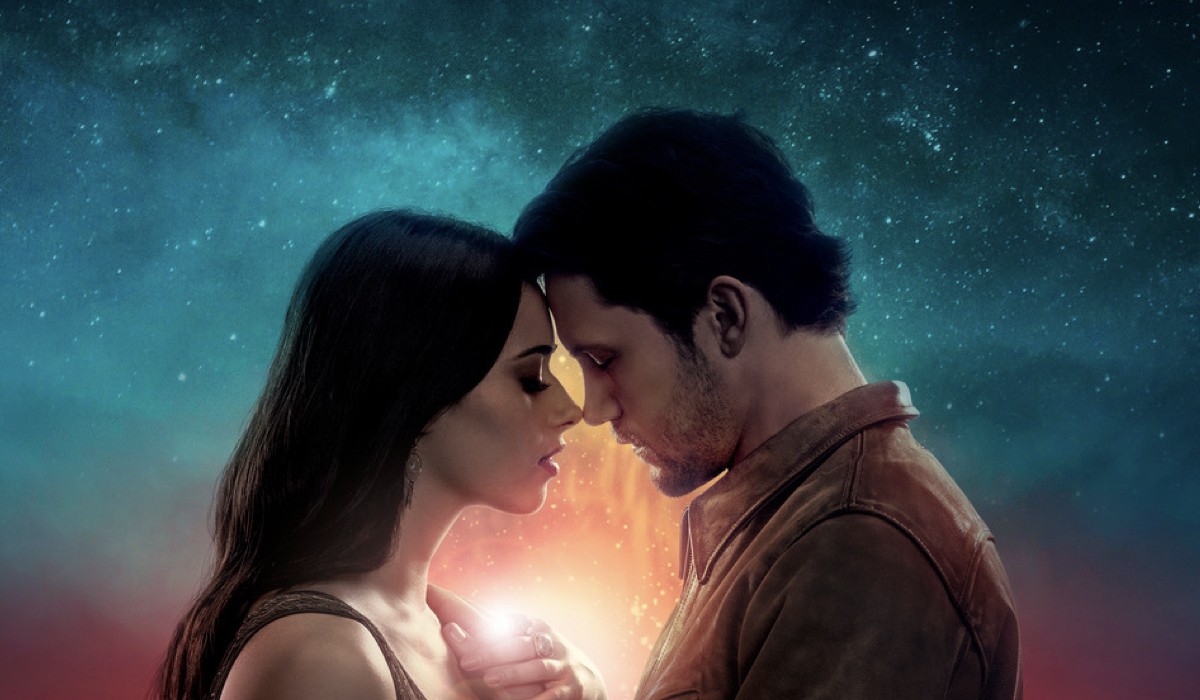 What to expect from the fourth cycle of episodes of the fantasy series? Roswell, New Mexico 4 picks up the plot from the third season finale. Little do Liz Ortecho and Max Evans know, however, that one final threat is coming for them. It is a mysterious new alien found naked in Careyes, Mexico. Also complicating matters is the sudden disappearance of Mr. Jones while his cruel plan for two worlds continues to exist.
How Roswell, New Mexico ends 3
"Atogether again" is the thirteenth and final episode of the third season. Here we find that Jones, after injuring Michael, arrives at Deep Sky just in time to be injected with the serum created by Liz and Heath and recover the Machine. What will happen now? All the answers in the fourth and final season of Roswell, New Mexico.
Roswell New Mexico 4 cast, actors and characters
In the cast of Roswell, New Mexico 4 they come back main actorslisted below in alphabetical order with the character they play:
Amber Middle Dogs in the role of Rosa Ortecho
Heather Hemmens in the role of Maria DeLuca
Jeanine Mason as Liz Ortecho
Lily Cowles as Isobel Evans
Michael Trevino as Kyle Valenti
Michael Vlamis as Michael Guerin
Nathan Dean as Max Evans
Tyler Blackburn as Alex Manes
Quentin Plair as Dallas.
read on after the commercial
They then join the fourth and final season Andrew Lees as Clyde, Zoe Cypress in that of Bonnie e Rekha Sharma as Dr. Shivani Sen.
Roswell New Mexico 4 episodes, how many are there?
Con how many bets Is the final chapter of The CW's mystery series back? Just like for the previous three seasons, it returns and concludes with 13 new episodes the events of the series created by Carina Adly MacKenzie. In all, therefore, Roswell New Mexico greets us with a total of 50 episodes aired in the course of four Seasons.
Trailer di Roswell New Mexico 4
(embed)https://www.youtube.com/watch?v=WO44EWp-AYk(/embed)
Roswell New Mexico 4 streaming, where to see it
Starting from Friday 27 January 2023 the complete fourth season of Roswell New Mexico will be visible in streaming exclusively on Infinity+. The full episodes of season 2 and 3 are also available on the paid platform.