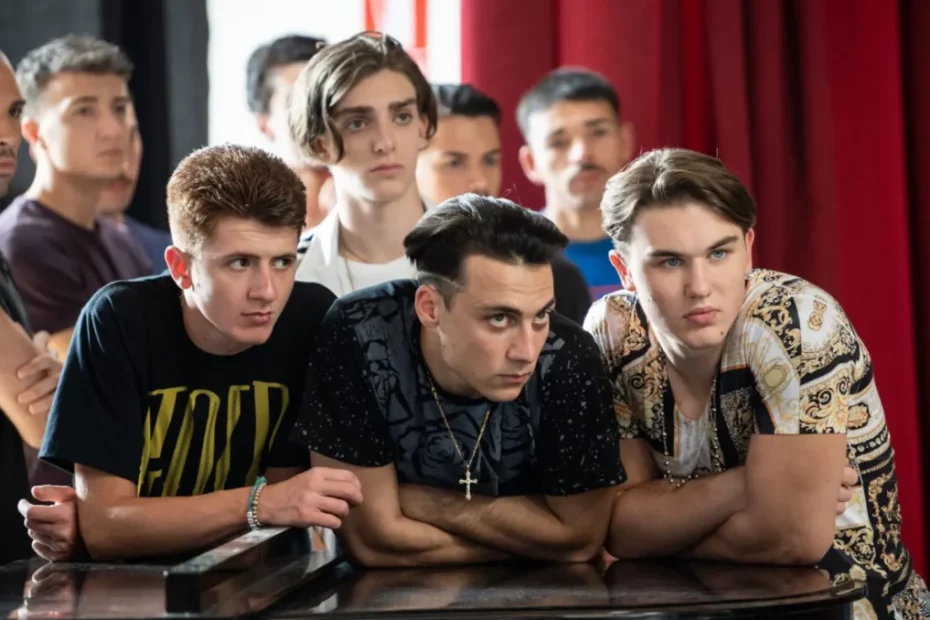 Cristiana Farina, screenwriter of Mare Fuori, reveals that three more seasons of the Rai TV series will be made
Super spoilers for fans of Sea Out: the branded fiction Rai set in the Juvenile Penalty Institute of Naples, it will return with ben three more seasons. The revelation comes directly from an event organized in recent days to promote the third season of the show, arriving on Rai 2 from 15 February (but available in preview on the platform RaiPlay already since first of February). During the press conference, the screenwriter and creator of the series Christian Farina in fact, he left everyone speechless when he stated that Sea Out will return with a fourth, fifth and sixth season. "I've almost finished writing the fourth and the fifth and sixth are already planned" announced Farina, unleashing the happiness of the audience present at the event.
The show will therefore not stop at the third season: apparently, the adventures of Carmine, Filippo and all the other young occupants of the juvenile prison will continue. In the cast of this dramatic fiction fortune we find some talented young actors, including Massimiliano Caiazzo (who plays Carmine) e Nicolas Maupas (in the role of Philip), while Valentina Romaniactress born in 1996 also known for appearing in The Red Door e Shame, plays the role of Naditza. We also find Caroline Crescentini in the role of the director of the prison Paola Vinci e Carmine Recano to interpret the commander Massimo Esposito. The show, born from an idea by Farina and directed by Carmine Elia (first season) and Ivan Silvestri (second season), was produced by Rai and Picomedia and made its television debut in September 2020.
Waiting for February 1st, here are some previews regarding the third season
During an interview with Fanpage, Cristiana Farina also anticipated something about the upcoming new season. First of all, Sea Out 3 will explore new and important topics, including theamore. "An issue as important as friendship", said Farina herself. We will also find the old protagonists, played by the original cast, to which they will be added new characters. "All the actors from the first and second seasons will be there, with other entries: there will be room for new storiesFlour said. Finally, the screenwriter anticipated that in the new episodes we will see a big twists and, probably, atabound of some of the main characters.
The extraordinary work done on the characters of Mare fuori