Hello, followers. Don't worry, we haven't gone crazy. The soundtrack of this ninth episode of Gossip Girl it's all a Spaniard, even if it is difficult to understand why: these last fifty minutes of vision, in fact, have very little that is relaxed and joyful. Here by now it's all about gain, retaliation, one suffering after another and we feel compelled to warn you: if Gossip Girl she falls, we fall with her. Because by now we are passionate, even if we would never admit it in front of our friends. There are always flaws and mistakes, let's not forget it: if that genius Alan Moore knew how to talk about social metaphors, the same cannot be said of GG. Yet a V for Vendetta has landed here too, and our review couldn't be more enthusiastic.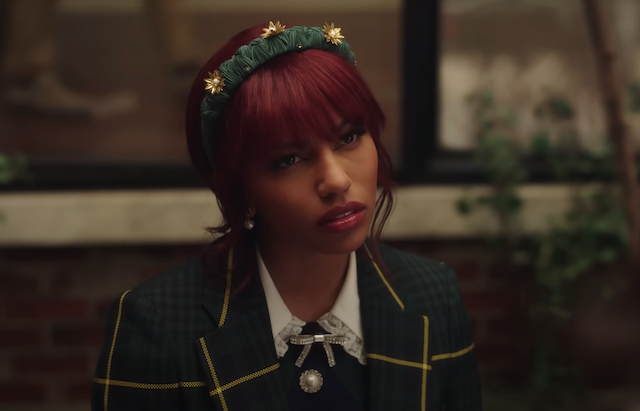 In reality, if we were to take stock, we would realize how little we have to celebrate. With the series being canceled after two seasons, we at Hall of Series and you at home we have to come to terms with an uncomfortable truth: we will never have a real ending. Not bad, we say: we will create a different one in our head. Digressions aside, let's see what this penultimate episode has in store for us, with the all-new awareness of being almost at the end.
It's off to a great start, with that pinch of teenage panic that the creators of Gossip Girl: Max finds himself in an awkward situation with Audrey and Aki after he inadvertently lets out an "I love you" during… well, never mind. What matters is the awareness that an episode of GG cannot be aired without the couple (pardon, the trio) that breaks out not finding themselves in some sentimental frustration. The fact is that Max underneath is a good guy with a heart of gold, and he suffers in silence. The other two, rather than deal with the eight-letter elephant in the room, prefer as always to give life to a series of misunderstandings worthy of a B-series comedy. Let us also remember that in the previous episode Aki had "cheated" on the couple. Even if we ask ourselves: can it be considered a betrayal if one of the two parties does not contribute to the kiss? We don't know, but don't worry: Gossip Girl don't get lost in these trifles.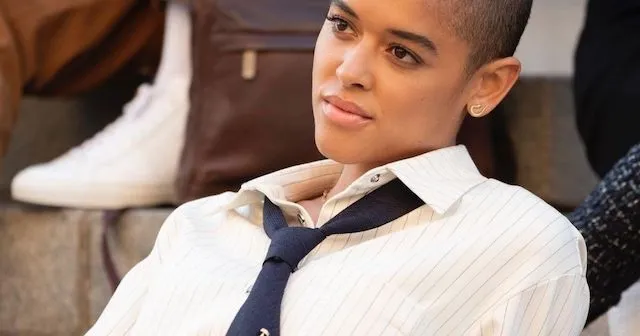 We saw Kate and Jordan, perhaps the only couple we rooted for from the beginning, finally fulfill their dream of love with a very tender kiss (and even more). All very nice, except that Jordan is too good (and too much in love) while Kate is too smart, and she clearly takes advantage of that saint of a boyfriend to continue with her work as GG. The big problem with this episode, unfortunately, is given by thegeneral inability to homogeneously mix the different events that unfold on the screen. Too many decidedly confused events take place, in which it is not clear what the common thread is. As long as there is one.
We see Zoya's father attempting to open his own law firm, finally wanting to detach himself from the de Haan family and the storm cloud that seems to surround them. Watch your feet, Nick: they may bite your heels when you least expect it. But the best part of the episode (and possibly the entire season) comes shortly after and stars Obie. The boy was savagely beaten in the street by a mysterious figure at the end of last episode, leaving us on tenterhooks as to his fate. You can rest assured, because Gossip Girl this time it has outdone itself in terms of trash: the culprit of the act is Heidi, Obie's sister, mastermind behind what is nothing more than a clever excuse to bring the German mother back to America and thus be able to have her arrested. Because it's always good to remember: Snow White's stepmother pales in front of mother Bergmann.
Do you think that this is not even the lowest moment of the episode. Did you think you were ready for anything? Then you will have no problem witnessing Heidi's sleazy but unsuccessful attempt at seduction towards poor Max, struggling with his broken heart. Heidi, please: take a break.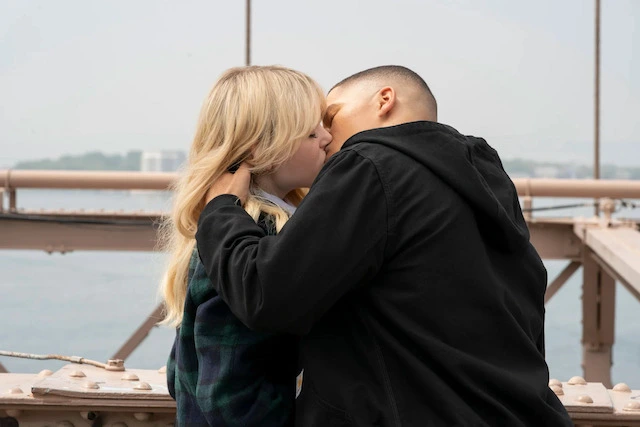 In this chaos of madness, however, the knots seem to be coming home to roost: while on the one hand the de Haan family promises the hefty reward of a million dollars to whoever manages to discover the identity of GG, on the other hand Kate seems more determined than ever to continue towards her goal. At the cost of dragging everyone down with her. As far as Julien's character is concerned, we have little to say: the girl is making one wrong choice after another, masking her desire to discover the identity of Gossip Girl behind a facade of good intentions. In doing so she not only ends up turning against all of her friends but she finds herself having to face a sad truth: the girl, underneath her, only cares about herself.
A cocktail party closes the episode in the best possible way, with a thrilling finale. At the center of a scene reminiscent of a mix between Downton Abbey, Bridgerton and a much more American (and cringey) version of Call Me by Your Name there they are again: the adults. In fact, we said that now the focus of GG is all about parents, right? That's fine with us, but you have to be careful because the game could become very dangerous: once the smaller fish are out of the way, the big ones start to get nervous.
The final question is: without Gossip Girl, what remains of all this palimpsest of lies, designer clothes and silence? We do not know this, but we still have an episode to find out. See you next week with a sartorial tip this time: for a green reception, it's good to stick to floral tones. And if Alan Moore says so…