Yet another confrontation-clash between Luca Onestini and Nikita Pelizon: this time the discussion came after the live broadcast of Big Brother Vip 7.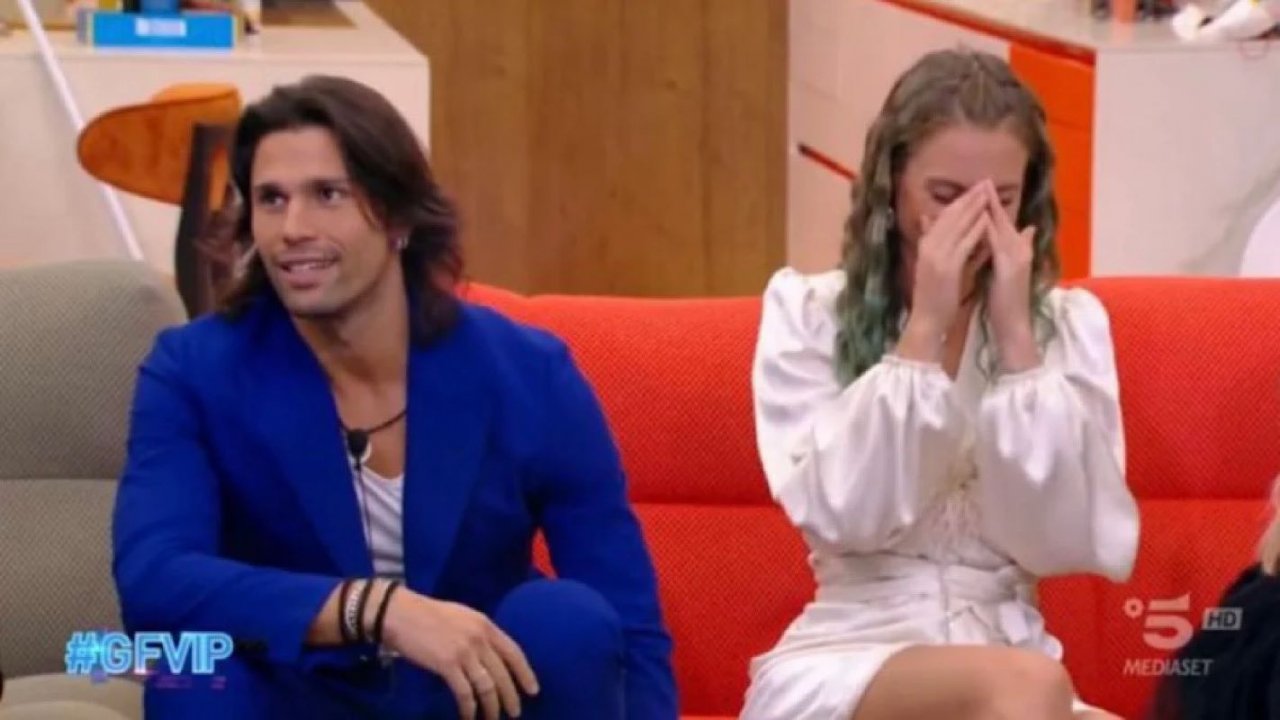 Luca Onestini e Nikita Pelizon have been the subject of a new discussion. Right away after the live of Big Brother VIP 7the two faced each other in yet another face to face that has not led to any rapprochement, indeed the distance between them now seems unbridgeable.
During the January 23 live broadcast of Big Brother Vip 7, the scenes of Friday evening were shown, when Nikita invited Antonella Fiordelisi, Attilio Romita and Luca Onestini to the Brazilian dinner she had won. In the intentions of the model, it had to be an olive branch towards the former Mister Italy, from this point of view the dinner was a failure.
Last night, for the first time, Alfonso Signorini showed a video in which Nikita tells Antonella that Luca rubbed with her. Onestini says he is shocked by these false statements. Nikita asks Charlie Gnocchi for comfort that she would have witnessed the scene. Gene's brother, present in the studio, denied everything.
After the episode the two clashed again, Onestini told Nikita "By now the mask has fallen, that everything has fallen from you". "You held my hand for an hour and a half!", has riabbattuto the Pelizon. "I held your hand but all the other crap you said makes me puke – said Onestini There were 25 people and nobody saw anything". Luca reminds her of Charlie's words: "You called out a witness who was in the studio and they say it's true Charlie? He said no".
Nikita reiterated that her claims are all true. "Wake up", Onestini answered her. "It's about awareness", replied Nikita, who then left the room with Luca who told her: "Run away, I have to tell you", as seen in the clip uploaded to Mediaset Infinity.