We all have that friend or friend competitive to the death. Those who can't wait to have a "board games" evening to show everyone their indisputable talent. And when they lose (because they always end up losing), rather than admitting defeat they prefer to play dead like the opossums and hope that no one notices what they are doing. shameful moment of weakness. Or they deny until the end, they take it out on their opponents, with the rules of the game that have certainly been written badly, with the atmospheric agents that have irreparably influenced their mood. And if you really don't have friends like this, then it means that you are the competitive ones. But it's not just our friends who do this. Even the characters from our favorite TV series (Friends is undoubtedly one of them) are all too human in this respect.
In more than one case we have met protagonists permalosi, proud, ready to do anything to prove others wrong on any subject. On the other hand, the series take material from real life and recreate existing dynamics on the screen.
But apart from one of the protagonists of Friends, let's see in which other TV series there are characters who do not want to accept defeat.
1) Sheldon Cooper – The Big Bang Theory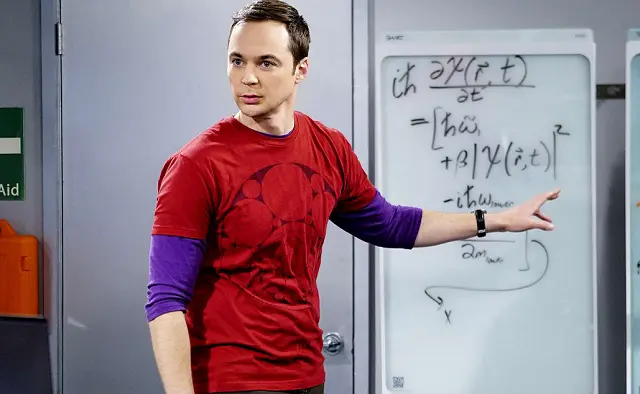 Here it is. The character of the competitive TV series par excellence. Sheldon Cooper (Jim Parsons), the physics whiz of The Big Bang Theory. Clumsy up to capacity in relationships with other people, really unable to show their feelings or understand how to use them when they present themselves in front of him. An extremely orderly man, routine, who doesn't accept defeat even when it's obvious. His intelligence and his conviction that he is undoubtedly above all others, do not allow him to conceive of the existence of something in which he does not excel. A crazy character in his own way but we love him very much despite all these details. He has a unique sense of humor that his friends often don't feel like contradicting, because getting into conflict with him on some topics means certain death. The protagonist of The Big Bang Theory he hates to lose but, in this, he's not all that different from some of us.
2) Ian Grimm – Mythic Quest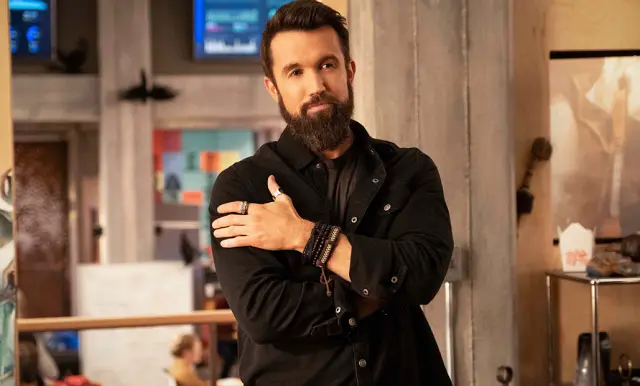 Mythic Quest has been making fans smile on Apple TV+ since 2020. The episodes stage the hilarious story of the employees of a studio that produces video games and which, specifically, is committed to creating the video game that gives its name to the series. To take care of the conception and development is our Ian Grimm (Rob McElhenney), the creative director of the studio. As the creative mind behind this fantasy world, Ian is often found in disagreement with his colleagues, especially executive producer David Brittlesbee and lead engineer, Poppy Li. Both always want to add details at the last minute, driving Ian crazy, who instead has the constant need to maintain the control about the whole situation. From this point of view, Ian hates to lose or not be right. He can't stand it when someone overrides his ideas and puts their feet on his head and his character is often the engine of the comic action in Mythic Quest.
3) Nadja – What We Do in the Shadows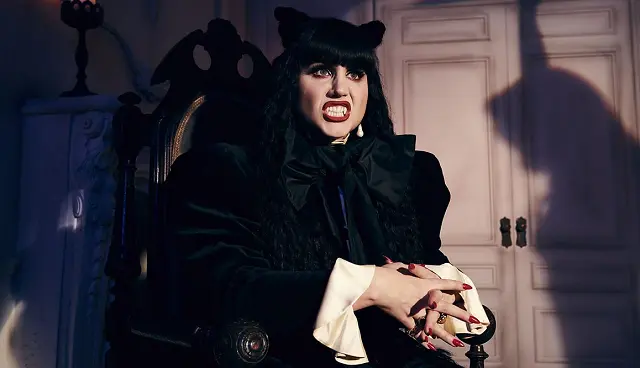 Hard to find a more original series than What We Do in the Shadows, it is also difficult to find a touchy character like Nadja (played by Natasia Demetriou), the more than 500-year-old vampire of Greek and Roma origins. From this horror sitcom, which maintains the traits of a fake documentary, we know that Nadja has lived a very difficult life. In the village where she was born and raised she had to deal with the most extreme poverty and with the ache, and this, when she was turned into a vampire and was even kicked out of her family, left very deep scars on her. She does not accept anyone criticizing her qualities about her and it is extremely competitive with the other members of her new Staten Island family (Nandor, her husband Laszlo, and Colin). Hers is the character of a person from whom, in real life, we should stay away, but who, seen on the small screen in such an ironic way, we cannot help but love.
4) Barney Stinson – How I Met Your Mother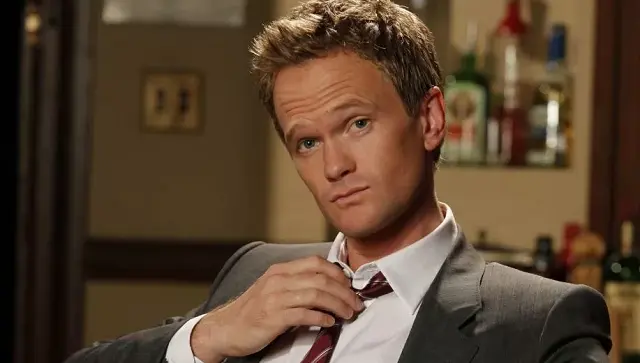 Is there anyone more confident than Barney Stinson (Neil Patrick Harris)? From the Playbook rules that in How I Met Your Mother he uses as a very personal "Bible of the trailer" it would seem not. He does not conceive the word "losing", it is not part of his vocabulary, and it is a testimony not only to the fact that, with women, he does not rest until he has managed to conquer them, but also his annoyance towards Marshall when Ted calls him his best friend. Marshall is Ted's best friend? Absolutely not, it is not possible that someone choose the others if he's involved. If it comes to challenges or games of any kind, then Barney is always at the forefront and puts his all into carrying it out. New York Marathon without being trained at all, just for the idea of ​​being able to win? Why not. Completely depressed after finding out he couldn't satisfy the woman he lost his virginity to? This is also part of the character of one of the protagonists of How I Met Your Mother.
5) Heather Kasuga – A tutto reality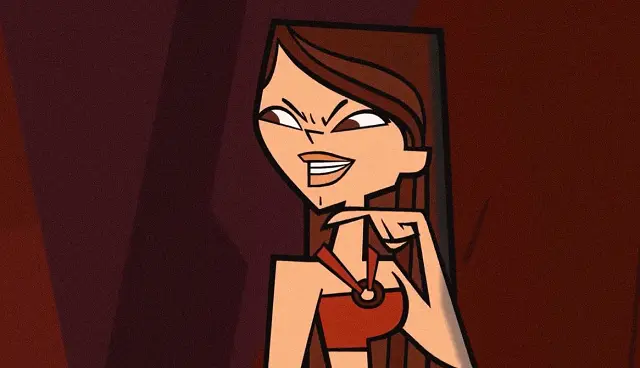 Just observe Heather Kasuga from this frame to understand everything about her and her character. She is one of the undisputed protagonists of the animated series Totally reality TVa parody of reality shows that has been aired since 2007. The contestant, of Asian and Italian origins, from the first moment she enters the scene, transmits all her need to win the reality show. She begins to enter into alliances, to create deceptions, to take advantage of anyone who comes within range to win first place and prove to everyone that she is the best in the game. The other contestants are but pawns fit for purpose, and she is one of those "the ends justify the means" characters. Heather ends up getting taunted and criticized by almost every other contestant, but she doesn't really care to the core. The only thing she cares about is, absolutely, do not lose.
6) Monica Geller – Friends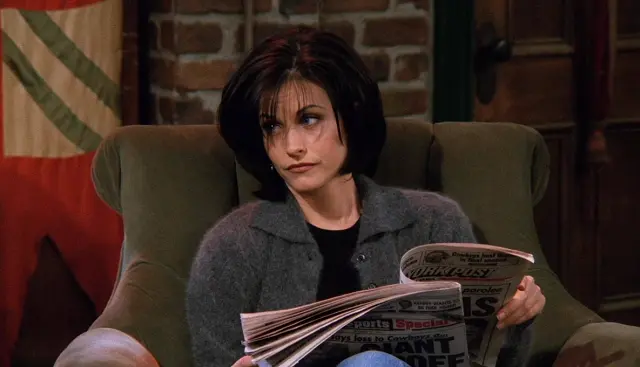 Friends he kept us company for 10 years and gave us truly unforgettable characters. One of these is Monica Geller (Courteney Cox), who absolutely could not be missing from the list. She is beautiful, sunny, nice, reliable. Yet so obsessed with keeping everything in order in her house and (in some cases) also in other people's apartments. Monica doesn't just have one obsessive-compulsive personalityon which Friends he is very ironic and which he always shows us with extreme lightness, but he is also an extremely competitive person. Of an unjustified competitiveness in many situations. Like when, for example, she and Rachel were forced to swap apartments with Joey and Chandler following a challenge lost by the two girls.
An unacceptable humiliation for the protagonist of Friends, who does not accept not being considered the best at doing anything (be it cooking or not).
7) Jessica Day – New Girl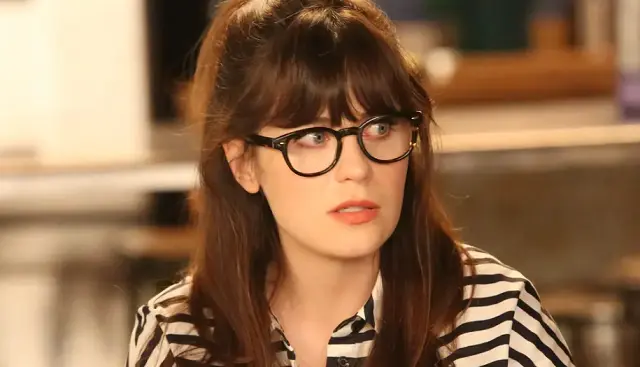 In New GirlJessica Day (Zooey Deschanel), seemingly always cheerful, energetic, enthusiastic about the little things, imaginative and extremely sensitive, is also one of those people who does not accept the idea of ​​defeat so easily. The protagonist of New Girl is always with the head in the clouds, trusts people easily and sees the good in everyone, but isn't very happy when she loses a challenge or when she finds out she's not right about something. In the end, despite her bubbly character, she is a very insecure woman and her defeat (in whatever form it may be of her), constitutes a humiliation for her. She can't accept that things don't go as she planned them and this aspect of her character makes her very similar to Monica Geller. The two are in fact united by the need to have everything under controland conceive no errors in their plans.
8) Tokyo – The paper house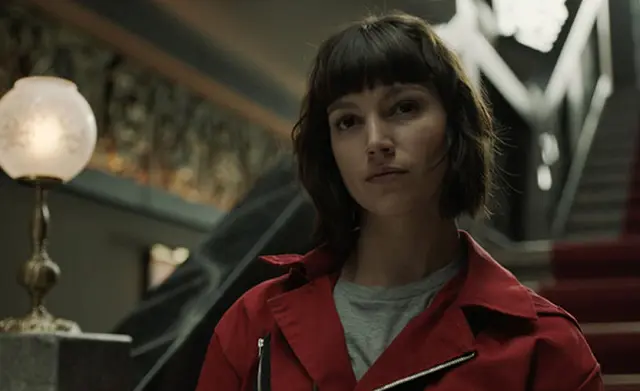 There is little to say. Everyone who has seen The Money Heist they know that if there is a character who is unable to accept the mortification of defeat it is Tokyo (Úrsula Corberó). Of the band led by the Professor he is perhaps the most charismatic. She is always ready to jump into the fray to save the people she loves, and is willing to do anything to prove her worth as a woman, soldier and friend. On more than one occasion, in the series created by Álex Pina, she risked putting others in danger just to get a revenge on his opponents. Especially when ne The Money Heist it's about Cesar Gandía, his disrespectful and unscrupulous way of acting, Tokyo can't sit idly by. She has to show him that she is stronger, more capable. She has to make it clear that having her as an enemy is the worst thing he could do.
Friends: the Zodiac of the TV Series