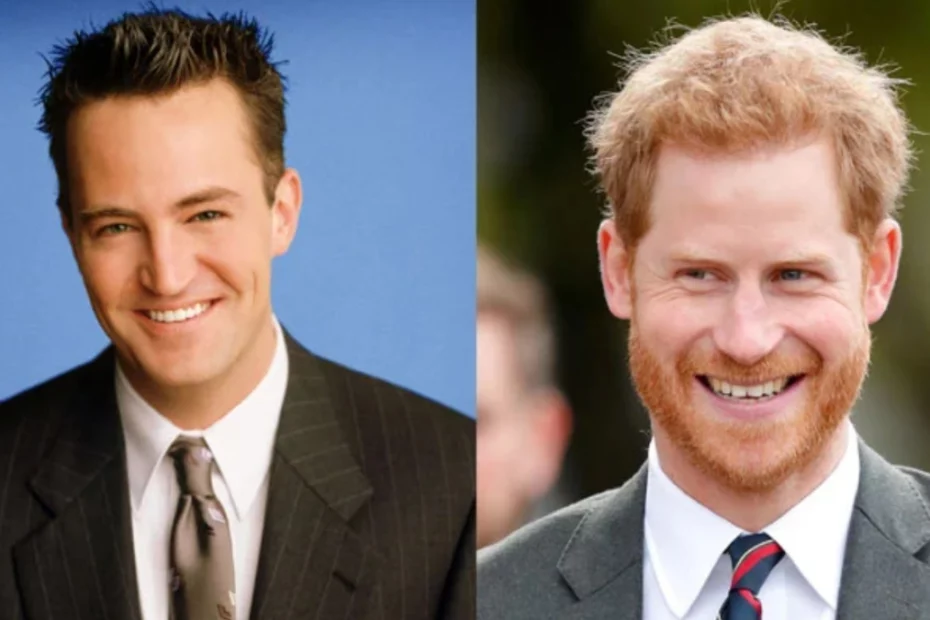 Prince Harry has made a lot of noise in recent weeks, after his autobiography was published on January 10co-written with JR Moehringer and titled Spare (in Italian output as Shoot. The minor). The book certainly tells numerous unpublished details relating to the protagonists of the history of the English monarchy, which had already been addressed (albeit in a very fictional way) by the historical series The Crown. Prince Harry watches the Netflix show and proved it by creating a nice curtain when he met Matt Smith that in The Crown he has given us countless iconic quotes as Prince Philip. But this isn't the only series she's watched: in Spare the Duke of Sussex confessed that he loved all seasons of Friends.
And do you want to know which character Prince Harry identifies with the most?
The character of Chandler Bing, played by Matthew Perry with his sympathy he managed to conquer a large number of fans. Apparently among the many supporters of Chandler there is also a member of the British royal family, since Prince Harry said he is a big fan of Chandler. Due to the cheekier and more fun side of the personality, the Duke of Sussex admitted that he has always identified a lot with this character from Friends. Prince Harry has said he started watching the famous 90s sitcom at a very particular time in his life. When he withdrew from public life in 2013 because he suffered from terrible panic attacks, he spent his days in front of the TV watching Friends. In one year he watched all ten seasons and became a true fan of the show.
Three years later, in 2016, Prince Harry got to meet Courteney Cox, the actress who played Monica. Since he had often identified with Chandler, he had developed a crush on Monica and finding himself in front of the actress in Friends was exciting for him, but also terribly embarrassing. The Duke of Sussex would have liked to tell a Courteney Cox by how much Friends and Chandler Bing had meaning to him. He also wanted to confess to her about his crush on her and her character, but, as he said in his autobiography, he didn't have the courage. Here is what is written in Spare:
"I was still confused because… she was Monica. And I was a Chandler. I wondered if I would ever work up the courage to tell him. Was there enough tequila in California to make me that brave?"
For Prince Harry, fate had another small screen actress in store, Meghan Markle. Is she her Monica?