They are young people called to be adults, and adults ready to return to childhood, the characters of Elena Ferrante. A human gallery of women and men so psychoanalysed, outlined, that they appear real, real. A state of existential limbo enclosed within the spaces of a page, waiting to find a body in which to hole up and make oneself visible thanks to actors ready to welcome these characters, reshape them, make them alive again.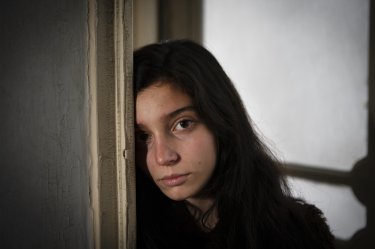 There are authors who wander with their thoughts, letting their memories, ideas and words run wild. And then there are others who have the ability to build tangible worlds, real situations, almost material existences. Architect of the page, Elena Ferrante's pen is lime, her hand dispensing bricks ready to take their place in the building of real, human universes, where the salty smell of the sea overflows from the page, and the words are heard, they are not read. Her writing allows her to freeze on paper what floats in the folds of her brain, stronghold of a fervent imagination that feeds on suggestions, memories, culture and a humble, true, passionate humanity. Ferrante's is an almost divine power, which borrows flashes of life truly lived, and corners of worlds that breathe in the beat of drawled words, and thoughts expressed with dialectal screams. An ease of storytelling and an imaginative writing that applies perfectly to the language of cinema and of television seriesso as to live under new forms, and in the space of new worlds.
Real places for realistic stories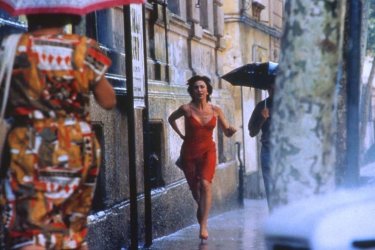 It is a universe that seems to be born from a mnemonic forge of personal memories, of crossed gazes, and of walls touched by hand, that of Ferrante. Those crossed by its protagonists are easily identifiable places, traceable between the geographical coordinates of a real map. A cancellation of the distances between the spectator and the diegetic universe that emphasizes and intensifies the breath of realism that blows over the writer's world. The author's protagonists walk, run, and so do their cinematic counterparts. Not only surrounded, but embraced by decadent urban landscapes, or elegant apartments, her characters find in these spaces a further hypertrophied limb in which they can identify; an extension of itself that acts as a link between a body in perpetual movement, which runs away and flees, and that and a city that draws them back to itself, like a maternal call that is impossible to ignore.
The brilliant friend, the cast in Venice: "Elena Ferrante? A supervisor, she followed us by email"
Memories that taste like Naples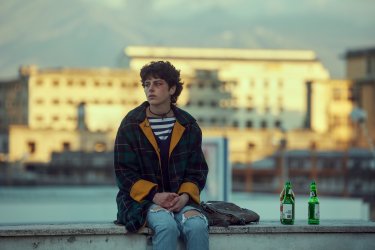 Ferrante's work is synonymous with Naples. Its districts, its neighborhoods rise to characters in their own right, urban bodies that breathe by inhaling pain, fragility, and exhaling new disturbances, new interior paths as bumpy as bridges under construction, and tortuous as road curves. And even if her shores are replaced by foreign shorelines – as happens with The dark daughter – the brackish smell that intoxicates the viewer seems to recall that of the waters that bathe that Naples to which everything returns, and in which to reject oneself in order to be reborn. And just like those aquatic courses that lap both the pages and the shots of each adaptation, Ferrante's characters are also liquid, human beings called to change their own forms and internal spaces, adapting to the various social, cultural, economic and personalities around them. Obsessed with their own and others' control, the characters in Ferrante's universe move towards self-destructive spirals that call into question the domination of an unconscious that has never been tamed or understood.
The lying life of adults, the review: Edoardo De Angelis translates the world of Ferrante for Netflix
The real life of the dialect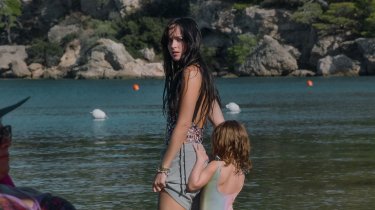 Manipulator of the imagination and ruler of the word, in Ferrante's work language is never an accessory element, but an entity revealing social aspirations and impulses of a bourgeois nature. Think of the vernacular dialect of Lila (The Brilliant Friend) which contrasts with Lenù's drier, more high-sounding Italian; to the Neapolitan that timidly peeks out in Giovanna's colorful speech (The lying life of adults) and which clashes with the pure, visceral dialect of Aunt Vittoria; or to the foreign language, which exacerbates the differences with a world to which Leda Caruso (The Dark Daughter) aspires, bringing her back to a past that she tends to forget. What separates the language of those who walk between the dry floors of middle-class houses and the wet avenues of working-class areas is the dialect, an invisible spirit which from that koine urban becomes the perfect equivalent of an interiority revealed by a slang choice.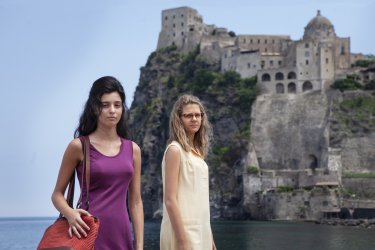 Every linguistic gap is never casual, but a symptom of a difference between characters who do not accept their local, peripheral and earthly belonging, and those who talk about their guts without mental lucubrations. They are the most genuine characters, sometimes repulsive, passionate, vulgar (like the language they chew and spit honestly) who live on their own dialect. The others try to distance themselves from their roots, aim high, try to cling to the beauty of words; they are educated, hungry for knowledge, they fill their mouths with profound concepts, carefully expressed, weighing each letter, each breath. But the true Neapolitan soul, that of the village, is within them, and is ready to make its appearance by staining an Italian who becomes a hybrid. An example of this is Andrea Tarda, father of Giovanna ne The lying life of adults (masterfully played by Alessandro Preziosi in the Netflix series) whose calm tone of voice, and always sought-after terms, soon gives way to that uselessly silenced Neapolitaneity once anger takes over and control is lost.
The Dark Daughter, the review: the game of mothers-lost children
Love is opaque, like toilet windows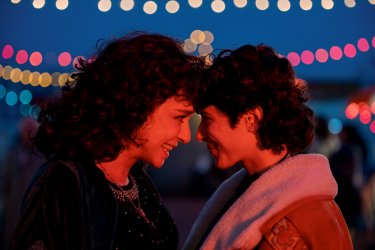 Capricious, wise, dreamy and fearful of a hidden past, or an uncertain future: Elena Ferrante's characters are above all human; stained with defects, unpleasant, but also courageous, attractive. Not beings in series, but different, heterogeneous, children of divergent natures, and therefore extremely real. The author's words are pieces of DNA that undress themselves in ink to cloak themselves in epidermis and veins, lungs and beating hearts. Series after series, film after film, from Valeria Golino, to Olivia Colman, via Carmela Pecoraro to Gaia Girace, every piece of this human puzzle lives on the screen in all its profound intensity. Elusive and concrete, the women of this microcosm caress the face of their spectators, or strike them in the face. After all, Ferrante's universe was born under the sign of the female gender: a gallery of fragmented women, who convince themselves that they feel satisfied, complete, only to collide with the signs of an internal fracture ready to creak again. They don't want to be perfect, they are not princesses, but conglomerates of flaws, nightmares, fragility and passions, often causes of struggles and disappearances.
The lying life of adults, the authors: "No place tells social differences better than Naples"
The strength of a disappearance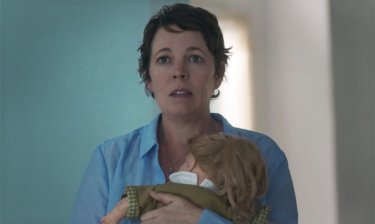 Yes, because everything in Ferrante's world starts from a disappearance, from a sudden absence of loved or admired people, or of objects seen as inanimate fillers of an emotional flaw ready to drag their protagonists towards the abyss. mind works, the wave of memory retreats, letting the gasping body of one's past still alive resurface. Her protagonists move around the world silently, on tiptoe, like ghosts of internally terrible events, condemned to repeat themselves indefinitely.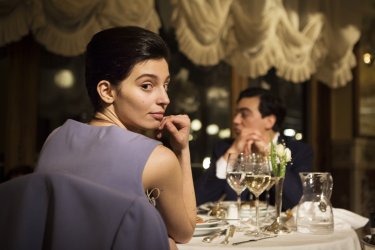 Whether it's the death of the mother and the nightmare of an abuse never accepted (troublesome love), or the internalized suffering in the shadow of the temple built on the shape and image of one's best friend (The brilliant friend), or the discovery of a doll ready to become an objective association of maternal shortcomings, and family betrayals (The dark daughter), everything in the surrounding universe of their protagonists refers to one of them "smarginatura", that is, an internal loss inside a magma that sinks them, silences them, crushes them making them elusive, without contour. And so it is right that everything starts from a disappearance, because it is only in the search for something, or someone, that one can find themselves too, in an adventure without happy endingbut made up of suspended endings, just as the life of adults is suspended, sometimes brilliant, sometimes annoying, sometimes lying.