Phoebe Dynevor and Alden Ehrenreich talk about shooting the sex scene for Fair Play that shocked this year's Sundance Film Festival.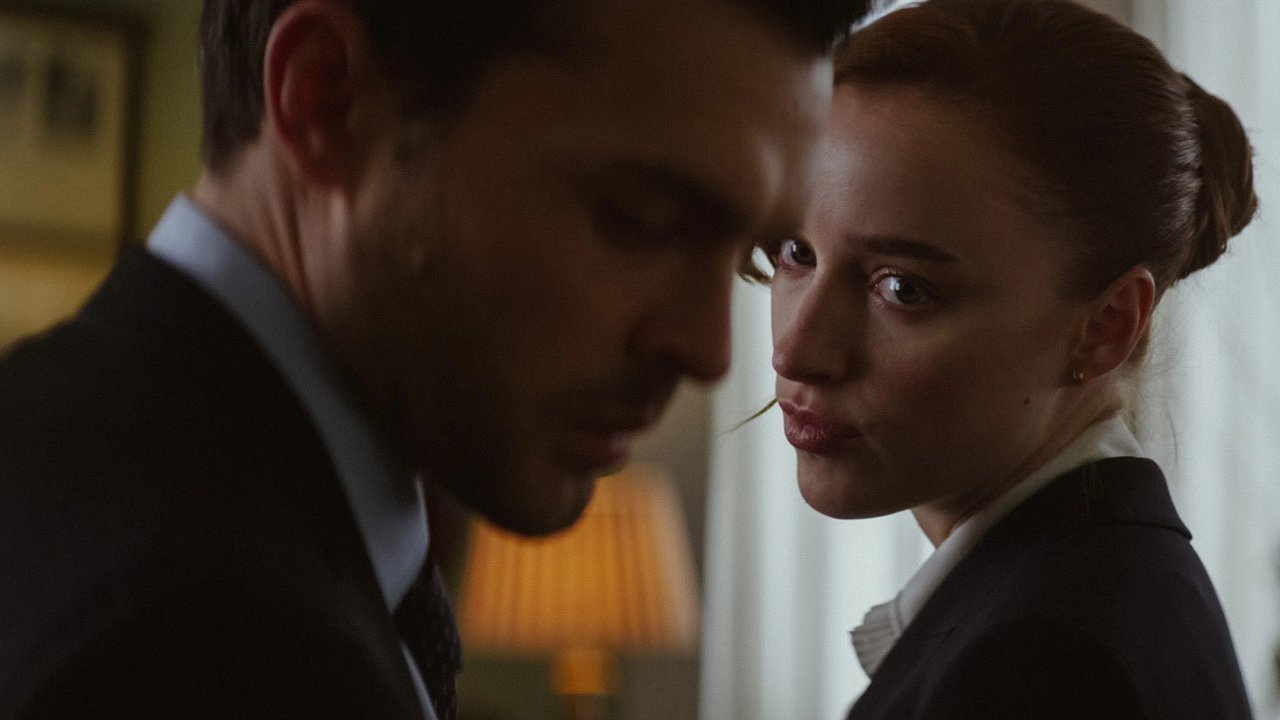 The opening sequence of Fair Playthriller con Phoebe Dynevor e Alden Ehrenreich written and directed by Chloe Domontis probably the most discussed during the Sundance Film Festival of this year.
The two protagonists play a newly engaged couple who decide to keep their relationship a secret since they work for the same "ruthless" finance company. In the scene that fueled the debate at the Sundance Film Festival, Phoebe Dynevor's character Emily and Alden Ehrenreich's Luke attend a wedding. The two, after sneaking into a bathroom, bring a "shocking sex scene".
Without revealing too many details, as Variety itself reports, viewers will see a sexual act that leaves the protagonist's dress covered in blood. "I loved it" declared the actress during the interview. "When I read the script I thought, 'Hallelujah.' I had never seen such a scene in a movie before. It happens. I don't want to give too much away, but it was fun to bring it to life".
Alden Ehrenreich later expressed his excitement at seeing the film with an audience at the Library Center Theater in Park City, where the film premiered on Friday. "It was great to see the film with an audience. Being in the room and hearing their reaction was wonderful".
Before shooting the scene, however, the two actors prepared themselves with the help of an intimacy coordinator: "We had a week of rehearsals before taking her to set. At that point, it seemed like we knew what we were doingDynevor said.
But, despite the preparation, "it was all crazy. I remember at one point there was too much bloodcontinued the face of Luke in Fair Play.And then there wasn't enough" continued the young actress.
The scene, as stated by Chloe Domont, also carries humor. The two protagonists, in a crucial moment, find themselves laughing at what happened. "They are delightfully dysfunctional and human. You love them for the mess and how they react. You have to fall in love with these characters right now. How can you do it? It's a combination of love and clutter".
A film in which Dormont wants the audience to fall in love with the two protagonists before Emily's promotion changes the power dynamics: "I thought finance was a great backdrop because the stakes are ripe for drama. It feeds on the toxicity of the relationship and vice versa".