They are colorful and stylized cartoons, but they are not made for the little ones: let's talk about animated series for adults, show who are not afraid to go overboard to entertain or make their viewers think. Between parodies, political satirepassing through the most vulgar, but still funny, vulgarity up to, sometimes, a an unexpected depth: These animated series form one of the pillars of today's entertainment. Within this article, you will therefore find our ranking of those which, in terms of quality and cultural impact at an international level, are in our opinion the best ever made, from I Simpson a South Parkpassing through Futurama and many others.
N.B. Having to count only ten places, this top of ours was not able to pay homage to so many respectable series such as, for example, F is For Family, Big Mouth, Solar Opposite, Bricklebarry or like our local Tear along the edges.
Without further ado, here's our ranking: from The Simpsons to Rick and Morty.
10) American Dad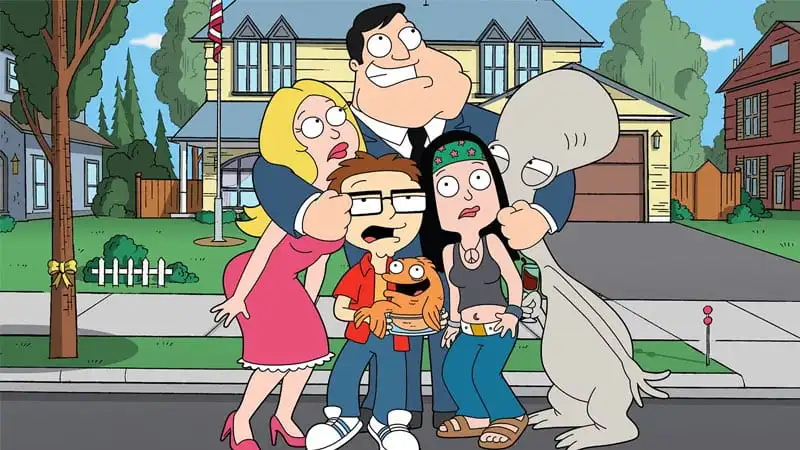 Perhaps not loved by everyone, but still a fundamental piece of animation for adults that has kept us company since 2005. Created by Seth MacFarlaneformer author of I Griffin, American Dad takes the aesthetics from the latter trying to deconstruct and parody stereotypes about Americaits limitations and contradictions. In fact, the series focuses on the daily life of what appears to be a classic American family which, however, hides many oddities: the head of the family is in fact Stan Smitha CIA agent married to his wife Francine and father of two teenagers, Hayley e Steve. They are joined by the alien survivor of Area 51 Roger and the "red fish" Klaus (actually a man victim of a strange experiment) with a piqued German accent.
Between nonsense and parody, American Dad is a fun product that focuses on impropriety and irreverence and deserves a place in the rankings.
9) Archer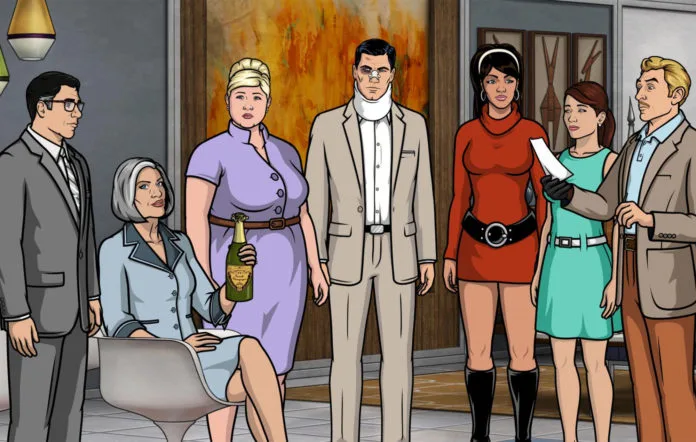 Continuing with our list, we come to talk about Archerpeculiar series that, laughing and joking, continues to grind success even after 13 seasons. Focused on the misadventures of Sterling Archer, an agent of the ISIS spy agency led by her mother Mallory, and her group of crazy-maniacal colleagues, Archer is a truly original and funny spy-comedy, an animated series that has no qualms about putting everything and everyone in its sights with its foul-mouthed and sparkling comedy and its plots that expertly mix action and irreverence. Among references to pop culture, effervescent dialogues and irresistible charactersit is impossible not to be captivated by the mythology of the world of Archer and its impossible protagonist, as addicted to vice as enthusiastic and childish. Despite a slight drop due to a particular narrative choice and in format some seasons, Archer has never disappointed and has always found new ways to make us passionate about his stories.
8) Daria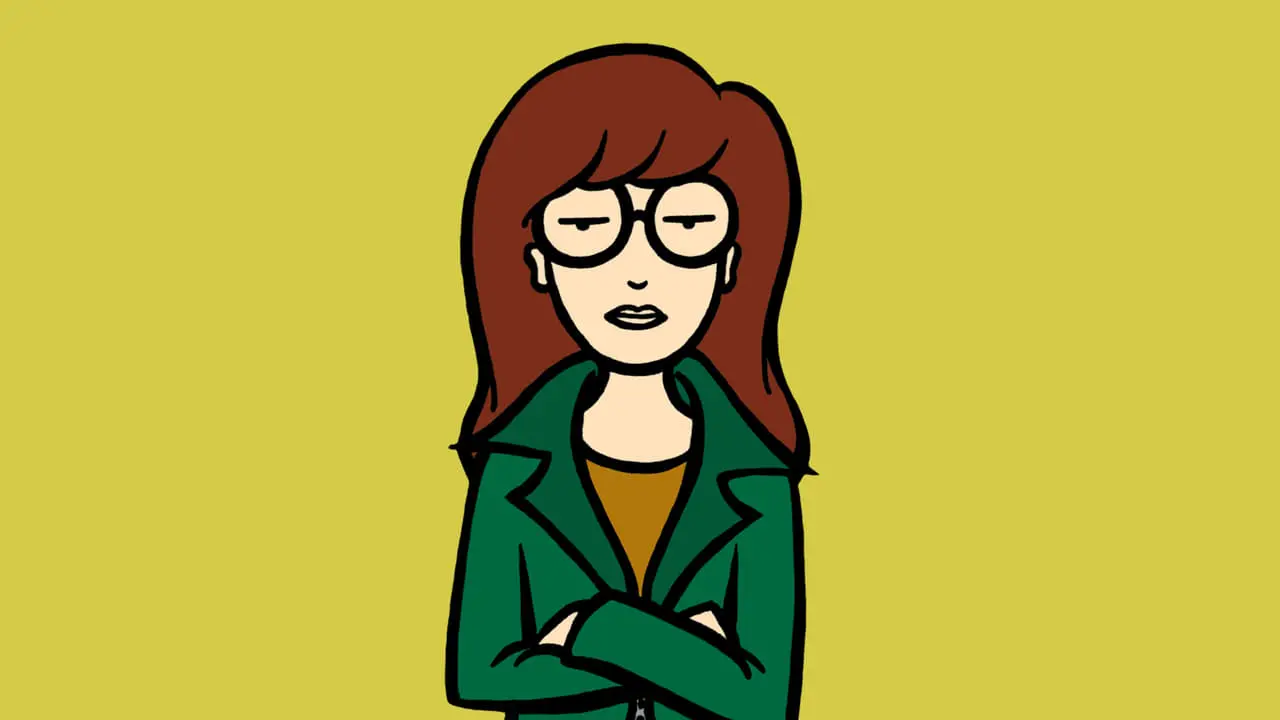 But let's move on now to Dariaanimated series that aired from 1997 to 2002 on MTV who managed to create one of the most iconic animation characters ever, that of the witty and sarcastic Daria Morgendorffer, teenage misanthrope capable of well representing the mood of those who did not feel part of the dominant culture of that precise historical period and remained a true icon twenty years later. Between lightness and depth, Daria it tells the life of an independent and intolerant girl with respect to the standards imposed by society, capable of always being herself, beyond everything. The series, in addition to impeccably recounting the feelings of a similar teenager without ever falling back on the banal, manages to build always interesting plots and to pack very original episodes.
7) Bob's Burger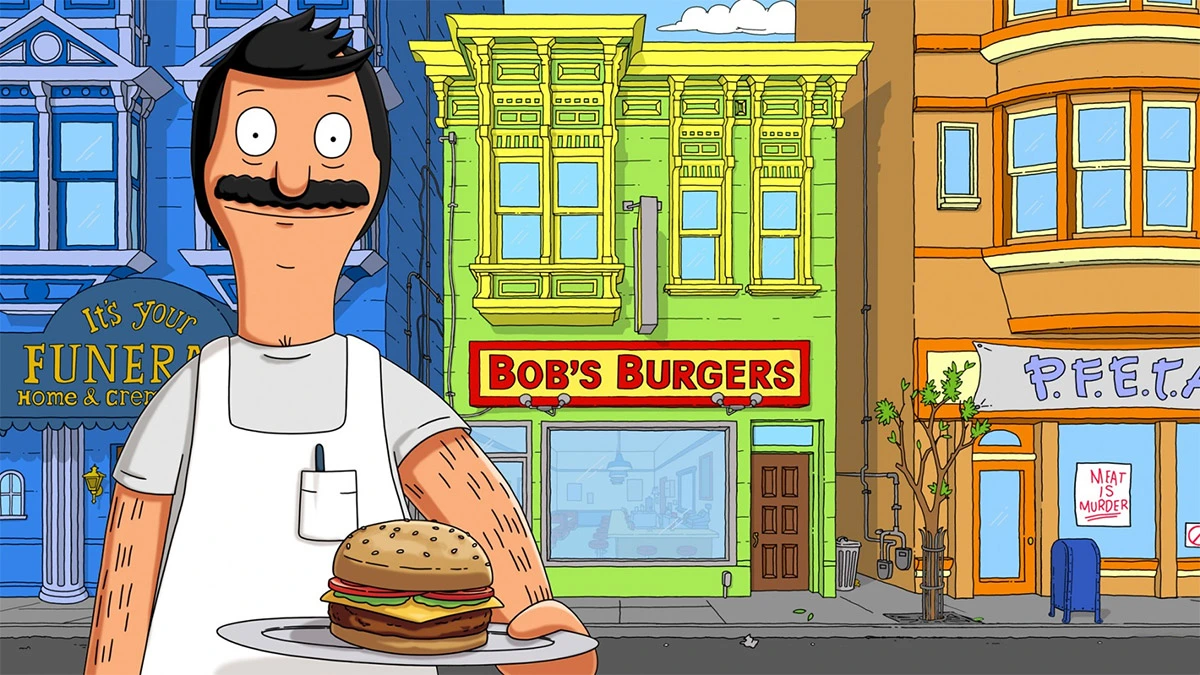 We are now talking about a series that has not yet had the same popularity in Italy as it has in the United States, but which holds many surprises. After the release of a film by showit is indeed worth the general public to catch up Bob's Burgerentertaining animated series for adults centered on the Belcher family, composed by husband and wife Bob and Lindawho together run a burger joint (constantly in crisis) and their three children, Gene, Mother of Louise. Despite the not particularly original premises, Bob's Burger it stands out in the panorama of TV series thanks to great humour which never exceeds too much and, above all, thanks to the fantastic characterization of all the protagonists and the hilarious dynamics between them which improve from season to season. Not surprisingly, the series increases in popularity year after year and that you continue to grind prizes.
6) I Griffin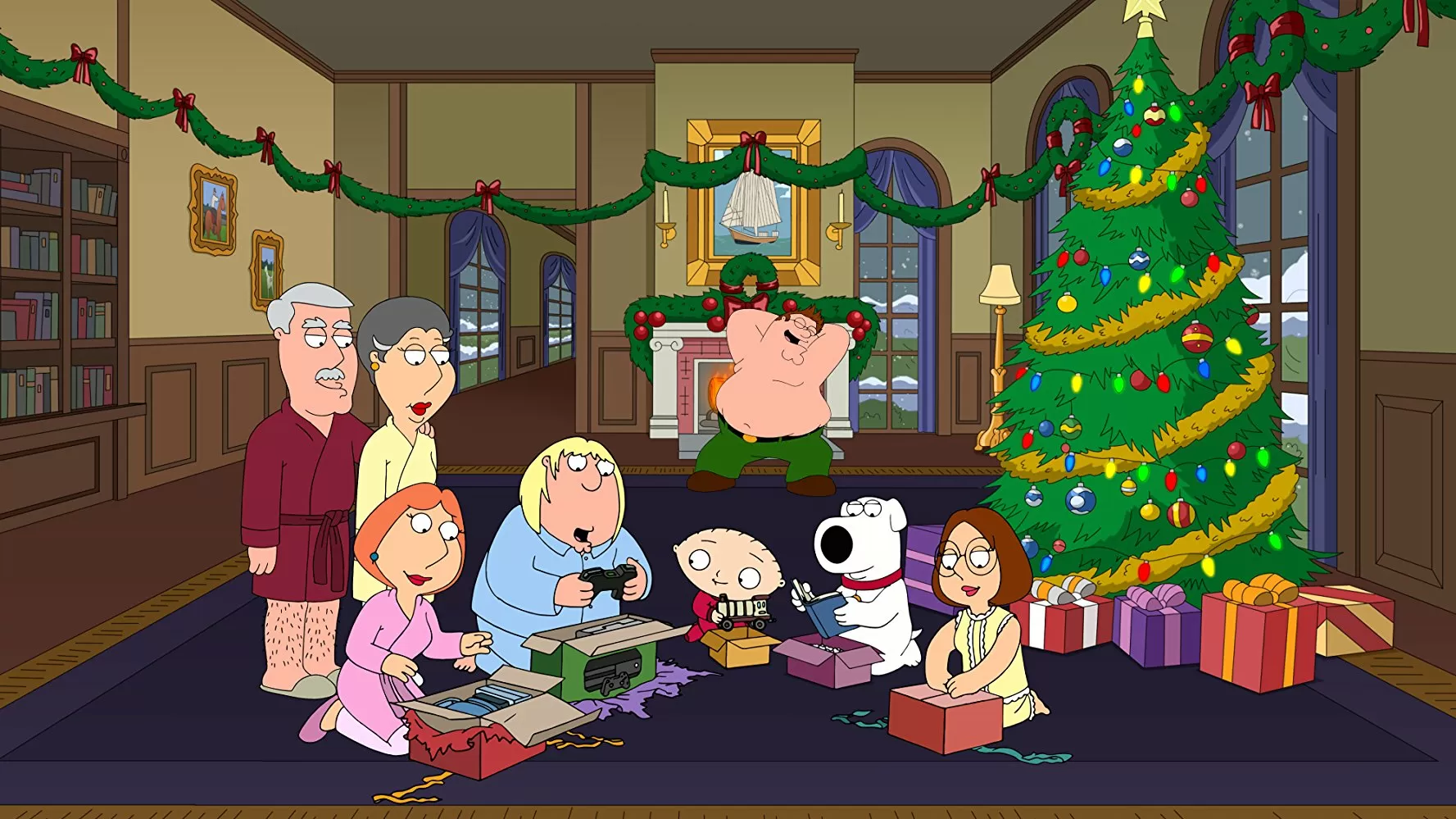 Impossible not to mention it: historical, iconic, irreverent. I Griffin (Family Guy in the original version) is one of show which, together with I Simpson, has most made the history of animated series for adults. With twenty-one seasons currently underway, between quotes, cross-over and many films (including parodies of some classics such as Star Wars), I Griffin is a real phenomenon of custom that never ceases to bore. The comedy nonsense and completely crazy about it show, his absurd characters and the tranquility with which the most marked vulgarities are staged are his strengths. Incorrect like few other series thanks to a black humor and a considerable dose of the grotesque I Griffin they have no qualms about joking about anythingwithout any taboos, an aspect which however has made the series not suitable for every palate.
5) BoJack Horseman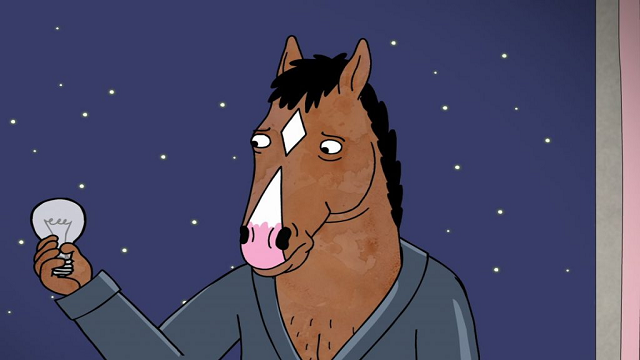 A series that tears from within. Right, BoJack Horsemananimated show by Netflix consisting of six wonderful seasons, it has reserved for its audience some moments of great fun, but above all, it has also destroyed our hearts on multiple occasions. Poignant, capable of rivaling some of the greatest TV drama series ever in terms of introspection and depth of content, the series, focused on the life of a fallen actor prey to vices and the pain of living, strikes our feelings to the core. Assisting the path of BoJack Horsemanunable to let go of the past and constantly victim of their mistakes and their limitations, the audience can't help but empathize and find themselves in the desperation and moods of the character. Wonderful dialogues, a fantastic script capable of keeping the viewer glued and making him passionate about his characters as never before…. BoJack Horseman it is a series to be seen absolutely once in a lifetime.
4) Futurama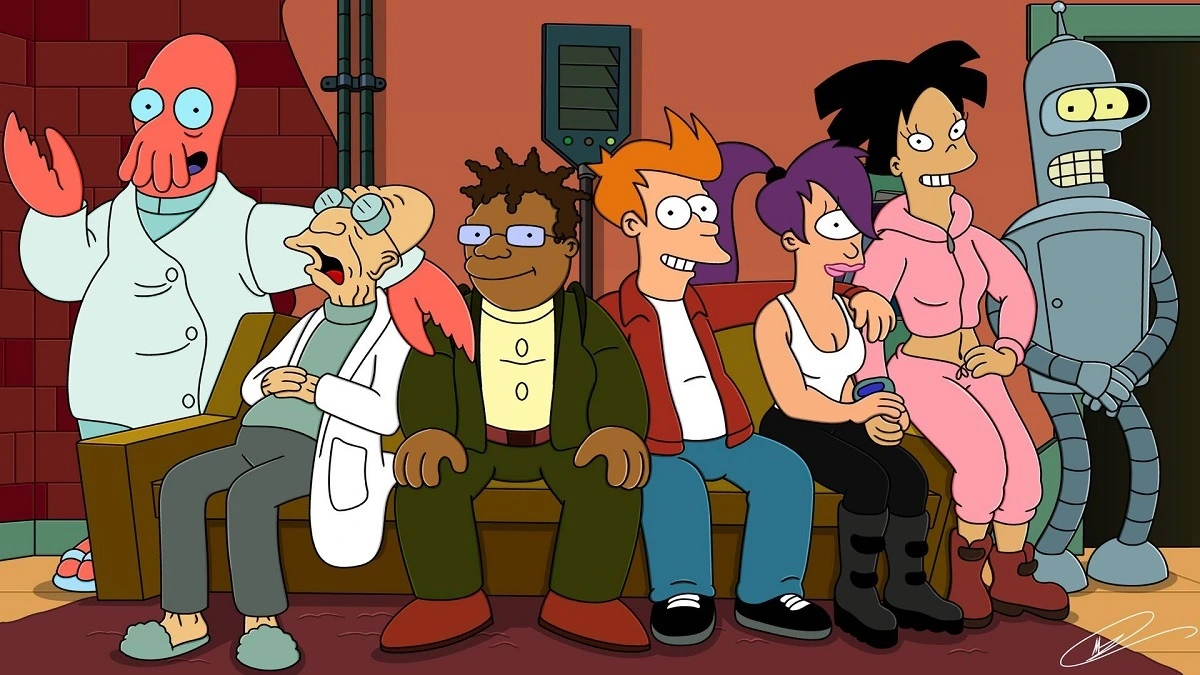 Approaching the podium, we could only quote Futurama, a wonderful series that mixes science fiction and comedy, giving us some of the funniest and most brilliant episodes ever. Following the story of the delivery boy Fry who, after being hibernated by mistake, wakes up in 2999 and starts working as a space delivery boy at the Planet Express owned by the genius Prof. Farnsworth, his distant descendant, the public finds itself faced with infinite possibilities. Thanks to unforgettable and peculiar characters, starting from the protagonist up to Leela positionpassing through the mythical and incorrect robot Bender and the madman Dr. Zoidbergthe humor of Futurama reaches the highest levels. Between hilarious episodes and others that hide a strongly dramatic tone (that have traumatized us like few things), Futurama is an absolutely must-see series that never ceases to please and that is always current.
We hope that the new episodes produced by Hulu can live up to the previous seasons.
3) Rick and Morty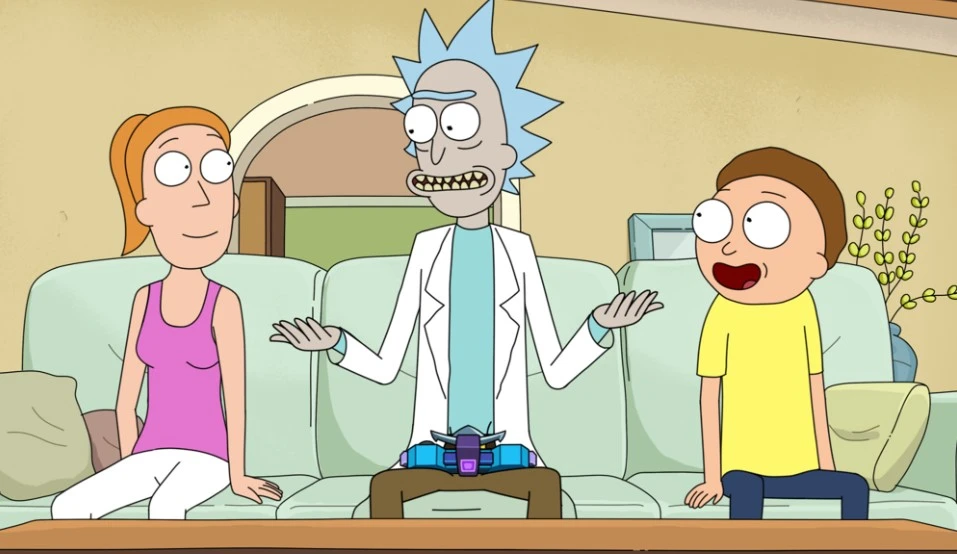 Finally we arrive on the podium, and who could we find if not Rick and Mortybrilliant Adult Swim series created by that genius of Dan Harmons?. Original in all respects, the show, which follows the absurd adventures (but above all misadventures) of the mentally ill Rick Sanchez and his nephew Morty Smith between alien planets, parallel realities, monsters and science fiction inventions, it has opened new doors to the imagination of animated series for adults. Capable of surprising thanks to complex, fresh and original plots with lots of twists, a foul-mouthed humor but also sagacious and capable of great subtleties, Rick and Morty it is a series that never gets boring and that is always capable of giving new ideas that enliven the narrative. The mix between purely vertical episodes, which allow limitless creativity, and horizontal ones, which explore the characters' lives in more detail, create a truly perfect result. We are sure that this little gem will keep us company for many more years!
2) South Park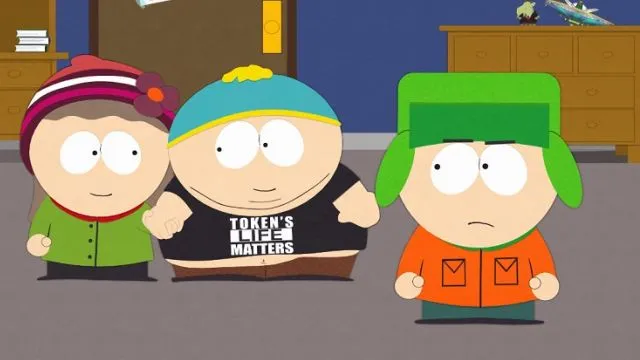 We have mentioned tv series that with their own sharp and irreverent humor have made the history of TV: among these, South Park certainly occupies a prominent place. Minimum effort, maximum yield: this is the philosophy of the animated series which, being able to count on such a simple graphic style and animation, is capable of being produced, written and shot in no time. This allows for South Park to be the most current animated series ever, able to keep up with the times and to deal with hot topics before they cool down. On the other hand, the merciless and incorrect satire of South Park spare no one! Through the crazy adventures of four elementary school kids in South Park, Colorado, the show, in fact, mocks the hypocrisies of US society, with all its inconsistencies thanks to a lot of sarcasm, dark and ruthless humor and, above all, madness pure.
Simply unmissable.
1) I Simpson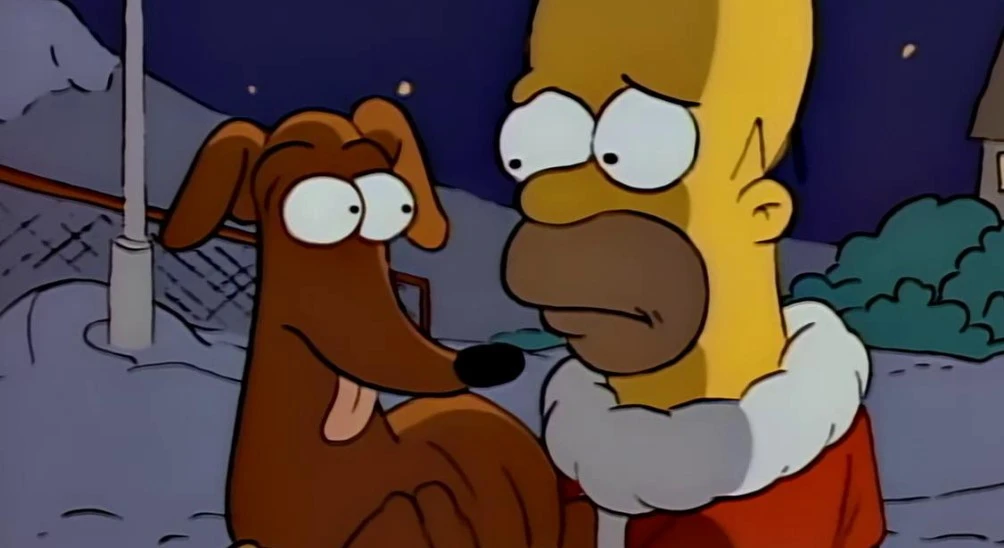 They could only stay on top: we find the gold medal in this ranking to win The Simpsons, animated series created by Matt Groening and is currently in its thirty-fourth season.
What can we say about I Simpson except that we talk about the animated TV series with the greatest cultural impact ever? In fact, who in the world does not know the name of Homer, Marge, Lisa, Bart and Meggie Simpson and their friends and supporting actors? In addition to irreparably setting the canons of comedy cartoons for adults, I Simpson it was in fact the animated series that most (and perhaps best) managed to parody American society. Acclaimed by audiences and critics for more than thirty years, The Simpsons is the quintessential animated show for adults! With its witty humor and fantastic characters, I Simpson she managed to give the soettatore lots of food for thought, but also to give him top-notch entertainment. Despite an understandable drop compared to the historic first seasons, the series, today, in its own way, continue to give satisfactionso much so that its phenomenon shows no sign of diminishing.
A fully deserved first place.
The Simpsons: The Ideal Series Finale