How hard is it to find your place in the world? Being able to get into that rare and precious position in which we really feel like ourselves it is a unique enterprise to say the least, one of those with numerous attempts and limited solutions. Ryan Hayes knows this well, but Ryan O'Connell knows it even better, the one who not only gave life to the character but also inspired with his very existence the events that the first Ryan finds himself facing in the not too imaginary world from the Netflix series Special. An almost unknown product but which, I assure you, has so much to tell.
I was saying, finding one's place in the world is quite difficult, a path that everyone undertakes in their own way and which often and willingly seems to never end. And that, indeed, it doesn't always arrive exactly where we thought to arrive. A path in which, however, TV series can come to our rescue. The magic of seriality also lies in the fact that what it shows us may not be just a simple moment of entertainment, but the possibility of give us new perspectives and new possibilities. You know, there are series that, by telling the stories of their characters, also talk a little about us. Special of this is a clear example, a series that – despite being a comedy – involves a continuous reflection on what we could improve and on who we really are. And, of course, up where do we want to go.
The definition of ourselves
Understanding who we are and what we want is not a very simple goal. At the beginning of the Netflix series Ryan sees very little of himself. He is a boy with the cerebral palsy, homosexual, who wants to try to emancipate himself from his mother by starting to work in the editing of a famous blog. Like the protagonist, Karen also has an extremely reduced vision of herself: she is first and foremost Ryan's mother, then a daughter always ready to satisfy the needs of her mother. Of her being a woman, of her needs, of what she really wants, she knows little or nothing. Or, perhaps, she accepts little or nothing. But it cannot be these few traits, these few peculiarities that define who they are and who we really are. Both Karen and Ryan – with Ryan Hayes and Ryan O'Connell who confuse and merge their paths in one – they are so much more. We are much more.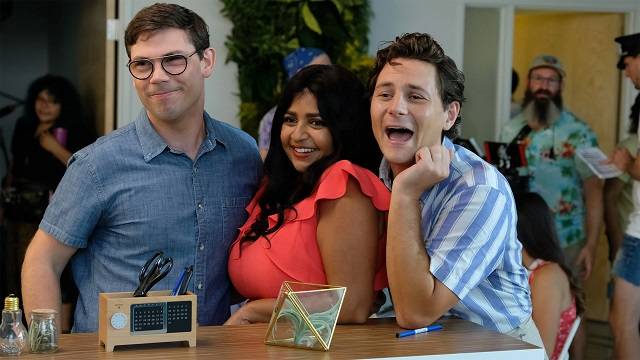 Viewers notice this before the characters themselves. Ryan is a boy whose past strongly affects the present. Cerebral palsy not only made it more difficult for him to grow up but left him visible and invisible scars, insecurities that recur in his relationships, in his relationship with his own body and with the bodies of others, in his desire to be no longer just a son but also a man. For her part, Karen is a woman who she needs to be loved, to feel desired as it hasn't happened for years, to dedicate herself to her passions and not just to the people around her. People who partly depend on her also because she herself it's hard to let them go. Karen and Ryan stay in their comfort zone for a long time because, you know, what you know is less scary.
But sooner or later things always change.
Whether by will or by compulsion, the world does not always remain the same and both characters begin to really see yourself and to feel the need for a radical change in their lives. This is the moment when the journey begins: a winding road, full of bumps and ditches, hairpin bends taken at the speed of light and narrowly avoided crashes. Karen enters a relationship, focuses on her passions and begins to conceive of herself as a woman and not a nurse. Ryan goes to live alone, loses his virginity and at twenty-eight he begins what he is to all intents and purposes his adult life, also thanks to the complicity of her friend Kim. And Kim too, in turn, slowly accepts that she has weaknesses, becomes aware of her own problems and insecurities that she is so keen to hide, showing herself no longer as the woman she would like to be but as the woman she and she.
The Netflix Special series is the story of a difficult journey
The paths that Ryan, Karen and Kim take are far from simple and make Ryan O'Connell's comedy series a mirror of the paths experienced by many of us. The desire to define oneself and to feel good collides on more than one occasion with the feelings of those around them, their change has repercussions on the relationships they carry on, sometimes going to strengthen them, other times to redefine them, in some cases even to interrupt them. Accepting yourself and accepting that you want to change your path and perspectivealso putting everything around them on the plate, brings Ryan, Karen and Kim closer to their place in the world, to the position they feel is the right one for them.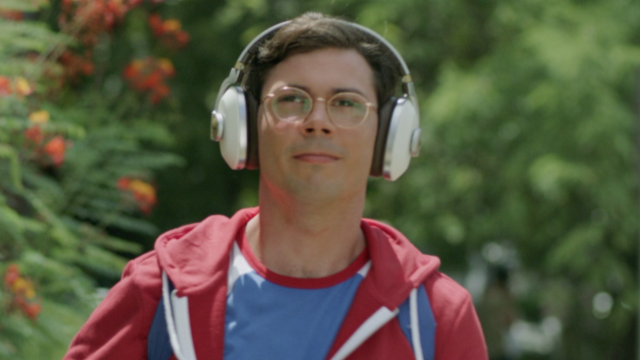 Their place in the world is not only different from the one they occupied at the beginning, but unimaginable in the first episode of Special. They get there slowly, with fear, even hurting themselves a little, but they get there. And Ryan, Karen and Kim – in a comedy that is not a comedy – remind us that we can get there too by starting our own personal and unique path. We meet, we collide, we take one step forward and three steps back, and then make a few more ahead. We look in the mirror and each time we see the reflection of a different person, of individuals who are us but at the same time are unknown to us. Sometimes we move with a sure step, other times with our eyes closed, groping, trying to reach a different place, a place where we can really be us. Our place. But whatever it is, no matter how complicated the journey to get there may be, it's always worth it.