The Oscar 2023 will surely be full of surprises and according to movie fans horror there's a good chance that many of the titles from 2022 – a truly exceptional year for the genre – could win statuettes at this year's Academy Awards ceremony. Horror films have been largely and often unfairly overlooked by the Academy of Motion Picture Arts and Sciences over the decades, with very few exceptions.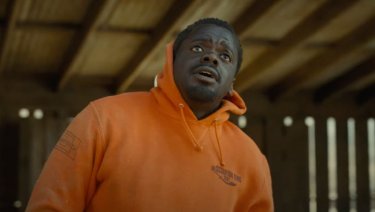 Over the past few weeks many film experts have said that it would not be surprising if, when the Oscar nominations towards the end of January, a similar fate should also befall the best horror films of 2022. However, in an attempt to bring some optimism into the lives of fans, now aware that they are fighting for a lost cause, we have compiled a list of potential contenders, also specifying which categories they could be nominated for at the end of the month.
1. Nope (Best Actress, Best Visual Effects, Best Cinematography)
Jordan Peele he became one of the most respected horror directors of his time thanks to Get Out, even before earning the Oscar for best original screenplay in 2018. His next film, Us, was not as successful in terms of statuettes although it was received positively by critics, who particularly praised Peele's screenplay and direction, the score and Lupita Nyong'o's performance.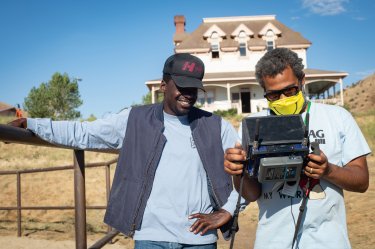 However Nopethe US director's third feature exploring the alien invasion genre, stands a good chance of receiving recognition for its top-notch visual effects and breathtaking cinematography by Hoyte Van Hoytema, who previously received a nomination for the work done on the set of Dunkirk, a highly regarded 2017 film co-produced, written and directed by Christopher Nolan.
On Rotten Tomatoes the film received 82% positive professional reviews and the portal's critical consensus reads: "Admirable for its originality and ambition even when it exceeds its reach, Nope adds Spielbergian spectacle to Jordan Peele's growing arsenal." Both on RT and Metacritic many lauded Keke Palmer's performance which should at least get a nomination for his incredible performance as Emerald "Em" Haywood.
Nope, the ending explained: Staring into the entertainment abyss
2. Pearl (best actress)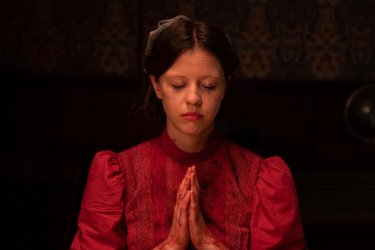 According to several critics, however, the best horror film performance of 2022 was undoubtedly that of Mia Goth in Pearl. The actress, who also co-wrote the screenplay for Ti West's film, plays the lead role, Pearl, a girl who aspires to become a movie star during the First World War. Her incredible performance earned a lot of praise due to the script and her incredible acting skills.
According to some, the perpetual smile on Goth's face throughout the film's end credits sequence alone should be enough to get her a nomination for what many consider her best performance ever. According to various US newspapers, even Martin Scorsese would have been very impressed by the film and enchanted by her interpretation: "West and his muse and creative partner Mia Goth really know how to play with their audience… until they stick the knife in their chest and start twirling. I was enthralled, then disturbed, then so so much disturbed that I had a hard time falling asleep. But I couldn't stop looking."
3. X – A Sexy Horror Story (best makeup)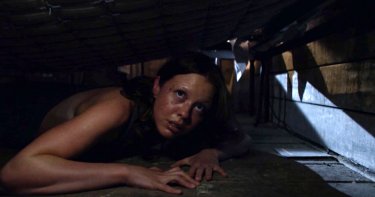 In case this prediction comes true we could see, for the first time, a film and its prequel that are both nominated for an Oscar in the same year: we are talking about X – A Sexy Horror Story, released a few months before Pearl . West's shocking throwback, set in 1979, features the Goth in two roles: that of aspiring adult film actress Maxine and that of the aforementioned Pearl, this time however in the 1980s.
This intriguing duality was made possible by the stunning makeup department at X – A Sexy Horror Storyresponsible for literally transforming the physical appearance of the actress so that the viewer is not even able to realize that it is the same person: on the set, the Goth had to undergo about 10 hours of prosthetic makeup sessions, for then filming its sequences for periods as long as 12 hours.
X – A Sexy Horror Story: when the reinvention of the past paves the way for the future
4. Prey (Best Actress, Best Makeup, Best Stunts)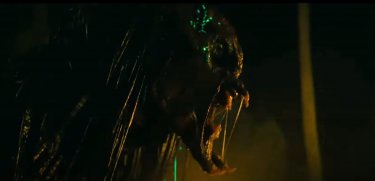 Prey, another great prequel released in 2022, is the fifth installment in the Predator series and follows the story of Naru, a young indigenous warrior who protects her Comanche tribe from a highly evolved alien predator, this time played by former basketball star Dane DiLiegro , on one of his first visits to Earth in the 18th century. The make-up department of the film performed a real miracle by giving the creature a truly scary look that goes perfectly with the film's incredible stunt choreography, in what many say are some of the most extraordinary action sequences of 2022.
However, the highlight of director Dan Trachtenberg's thriller is definitely the fierce performance of Amber Middle Dogs as Naru. Critics say her performance in the film, which has an approval rating of 93% based on 241 reviews with an average rating of 7.6 out of 10, could make Midthunder the sixth Indigenous person to be nominated for an Academy Award for Best actor/actress.
5. Fresh (Best Actress, Best Actor, Best Original Screenplay)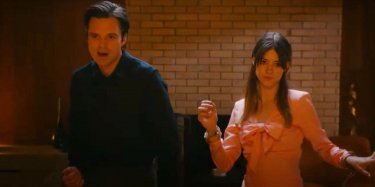 Last on the list, though definitely not least, is Freshan American thriller/horror directed by Mimi Cave in her directorial debut which stars Daisy Edgar-Jones and Sebastian Stan. On Rotten Tomatoes, 85% of the 84 critics' reviews are positive for the film which obtained an average score of 7.2/10: "As gripping as it is shocking, Fresh cooks up a provocative meal out of today's dating horror".
According to critics, Edgar-Jones' performance is absolutely breathtaking and many say they have never seen a better acting performance than this one from Sebastian Stan. However, what makes the film a formidable contender at this year's Oscars, and also one of the best horror films by a female director ever (Mimi Cave), is surely Lauryn Kahn's wonderfully twisted and artfully satirical screenplay which manages to keep audiences on their toes with his subversive narrative.
Fresh, the review: the "carnivore" horror with Sebastian Stan is a real bomb