Dear relatives and friends, we are gathered here today to say our last goodbyes to Sister Angela. Sister Angela undisputed star of God help us and that – unfortunately – as also happened to her colleague Don Matteo, she must proceed with her spiritual journey which necessarily takes her away from the convent in which we are used to seeing her.
And if this lack, which comes only at the end of the first of the two episodes aired, is already overwhelmingly felt, Sister Costanza's physical absence increases the feeling of strangeness. Yes, it's true there is still Azzurra, there is Emiliano, there are the new characters, but something broke when Sister Angela left and she will no longer be able to compose herself to go back to the way she was before.
I know, I shouldn't make this reasoning, but I have the need to do it. It's not the first time that Elena Sofia Ricci has left a role that made her iconic despite the success of the product. And he usually does it when he hears and realizes that his character has nothing more to say. We saw him do it in the time of the gods Cesaroni when he dropped the character of Lucia Liguori leaving us all speechless. And yet, if the less rational part of me, the one that is tremendously fond of Sister Angela and Lucia Liguori, has seen her heart break twice in a row, the more rational part admires, understands and understands the actress's decision.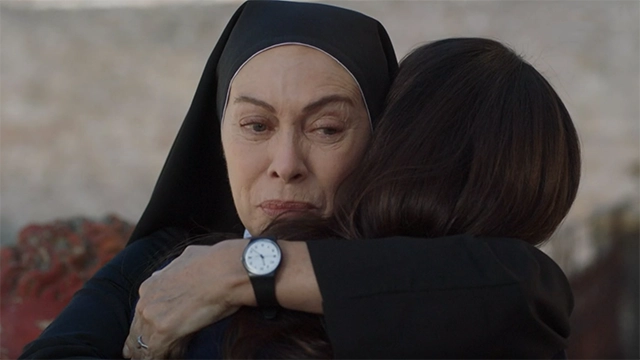 It takes courage to escape a role that has become so famous and that is followed by so many people, yet, when Elena Sofia realizes that her character has reached saturation level, that she has nothing else to give, she elegantly pulls out, leaving a memorable and indelible memory of her and also leading us to make those speeches like "eh, when she was there the series was better", because Elena Sofia makes herself needed by the public, but – just like Tata Matilda – when she arrives at the moment in which she is most desired and wanted, she withdraws, strikes us making us perish by her absence. Brilliant, evil yet infinitely just.
But let's go back to this second installment of God help us. Clearly a thousand red poppies are watching over Luisa from the shadow of the ditches, a deandresque expression to say that the pig is cracked and bad too. But, for the principle we talked about last time in the review of the first episode, which is that the child who opens the episodes must necessarily have been abandoned by his parents or be an orphan, we could have imagined it. What we clearly put into the background for a moment is that Elia was not Luisa's son and now Sister Teresa has to solve the mystery and try to find the child's mother.
In the meantime, our beloved Azzurra is preparing to take Sister Angela's place by establishing a relationship with the new superior that is somewhat reminiscent of the initial dynamics between Sister Angela and Sister Costanza from the first seasons. Which on the one hand is also reassuring, but on the other it might seem too repetitive. The storylines themselves are already repetitive and we make them go well because God help us and mamma Rai made us become so attached to the product that we couldn't do without it. For this reason, let's turn a blind eye to whether Nico's story resembled Guido's with Davide or whether, now, Emiliano, Sara and Elia's story seems to follow almost step by step that of Azzurra, Guido and Davide.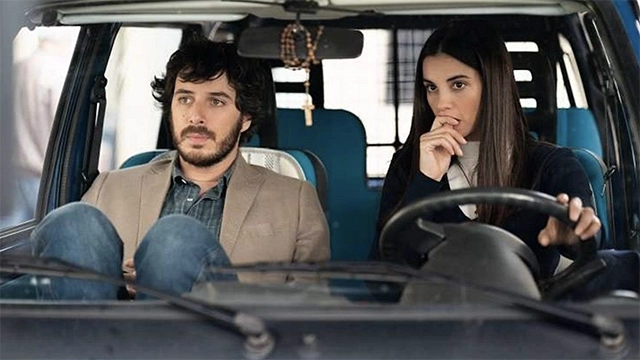 However, when Sister Angela was there to manage everything in God help us, somehow, we didn't mind. Now, with her missing we are starting to notice everything that is wrong, everything that is different and above all everything that is the same, but which lacks the one who made that something habitual for the viewer. I know, maybe I'm speaking Arabic, but I swear it all makes sense in my head.
In short, while we get used to Azzurra and Sister Teresa, while we get used to Emiliano who supports the nuns and Sara who babysits Elia, sometimes seeming too superficial; Cate is unable to defeat her performance anxiety and continues to postpone the lessons of the course until, thanks to a daddy of great level, beautiful as a dream and who seems to be the perfect mix between Nek and Pierpaolo Pretelli, she will at least be able to present herself to the choir of church children. Meanwhile Ludovica, who seemed ready to show us more than just her icy personality, is turned away by the cute bartender. A great pity because they were very nice, but certainly an interesting fact, if she ran away as soon as she heard the name of Ludovica's mother.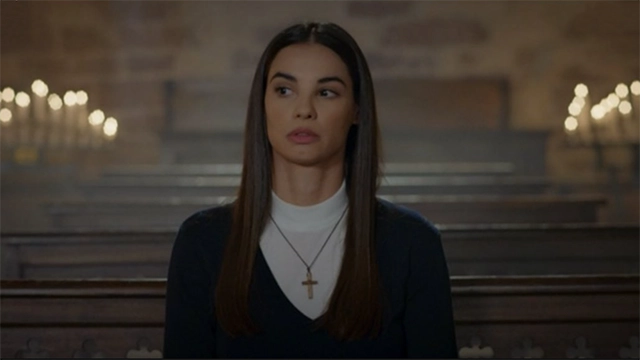 Now, I don't want to do something that necessarily wants to see the rot in things, but it's a Rai Uno fiction: do you think this isn't hiding something? Surely the handsome bartender will have some problems with Ludovica's mother. It could be why the woman is in jail or – and maybe it's Twitter's fault that it puts strange ideas into my head – maybe, maybe, I'm just saying to hypothesize… but isn't it that maybe the barman is the son of Ludovica's mother and therefore her half-brother? Among other things – now that I think about it – the same actor has a similar storyline in another series in which he is a guest star and which just came out today on Sky, but I won't tell you which one to avoid spoilers.
And while all these sentimental dramas go on, while we discover Sara's past, the last good work before Sister Angela, the very high, the very pure, the very nun left us, Sister Teresa seems to be distracted by something. Now: this one's sister died who confided to her on her deathbed that she was not Elia's biological mother, this girl should be in terrible shape and, instead, she is not. No, she is so lucid and on the spot that while the sister's corpse has not yet cooled down and the rigor mortis has not yet begun and she is already playing detective Conan trying to investigate, discover and understand who are the real parents of Elijah. I don't know if she does it because she wants to fulfill her sister's last wishes or because she can't wait to shake off the little boy, in any case I still don't like Sister Teresa.
Before leaving you, I want to share with you my suffering at seeing the greetings from Sister Angela and Azzurra, the tragedy of the moment in which she tells the Bishop that she cannot leave her girls, that she cannot leave Azzurra and the same when it is Leonardi who asks to her old mother superior when she would return insistently, sure, but more hopeful that that moment – ​​sooner or later – would arrive.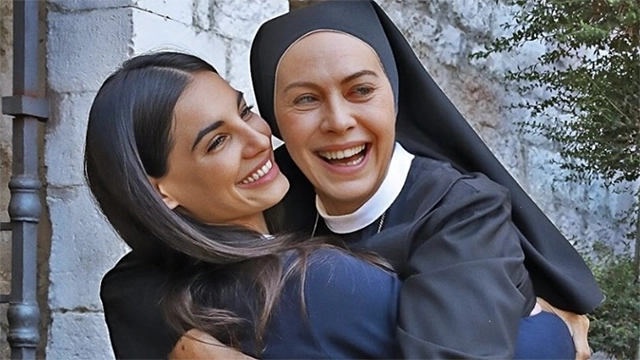 I still can't believe that it will no longer be Elena Sofia Ricci who pronounces the fateful phrase of the most beautiful series about the nuns of Rai Uno, "God help us", but unfortunately we will have to come to terms with it, with the hope that the absence of sister Angela will be felt less and less and if this were not the case, luckily there is RaiPlay which allows us to watch all the episodes of the previous seasons as and when we want .