I live elsewhere!'s review first film directed by Giuseppe Battiston on the union between human beings and a rural nature gathered in the space of a simplicity of gazes that duplicate those of a new lifestyle.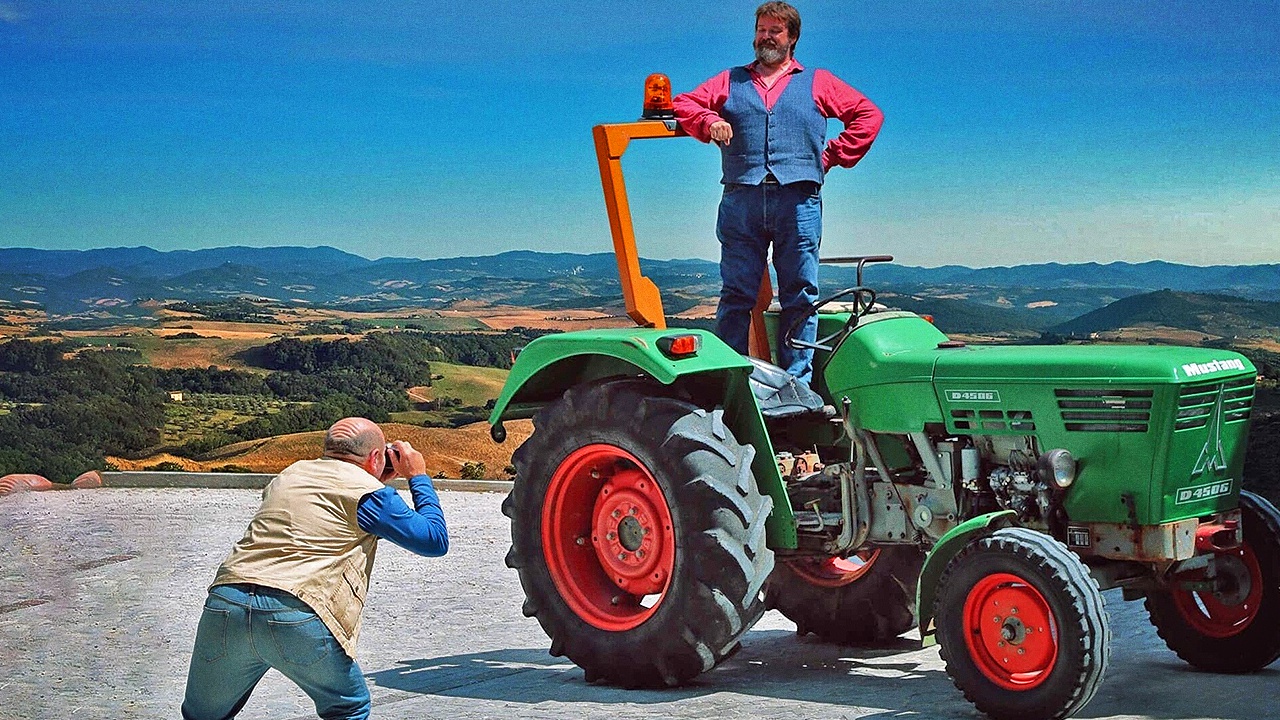 There are simple souls, with few pretensions, and few words, whose life cycle fits perfectly with that of a nature that, without much forcing, grows, produces, the daughter of so much care and infinite shrewdness.
Fausto (Giuseppe Battiston) and Fausto (Rolando Ravello) not only share the same name: docile and dreamers, they are of the same substance of which the simple and humble countryside they try to make their own, and in which to immerse themselves, is made of. As we will point out in this review of I live elsewhere! the directorial debut film by Joseph Battiston (and loosely based on the posthumous novel by Gustave Flaubert, "Bouvard and Pécuchet") is a fairy tale for adults in which everything lives with such a genuine spontaneity that it clashes with the rest of a contemporary world that is perpetually in a hurry, constantly elusive, and humanly distant .
I live elsewhere!: the review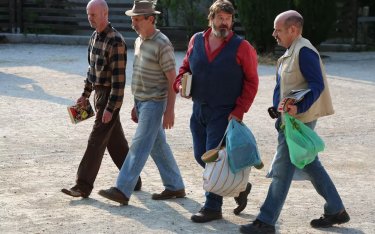 During an amateur photography trip, two men named Fausto meet and become friends. The first is a widowed librarian with a kind soul; the second a good and condescending gas technician who still lives with his mother. A sudden inheritance pushes the former to drop everything and move from Rome to the Friuli countryside, dragging the other Fausto with him so that both of them can live carefree and enjoy what the countryside offers them. Full of inventiveness, but inexperienced, the two try to improvise themselves as farmers, ending up by winning the dislike of their fellow villagers (except for the sweet French pharmacist). A fortitude, theirs, which will not crack even after an accident at the barn, leading them to believe in themselves and in their life project more intensely than ever.
Simple is the look, simple is life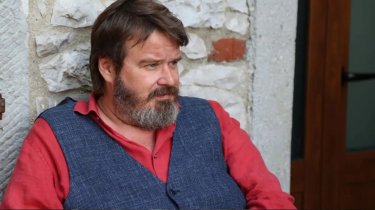 Giuseppe Battiston places himself behind and in front of the camera, tracing the boundaries of his narration in the name of simplicity. No exuberant momentum from him; everything is enclosed in a sweet, elegant gaze, like the presence of his Fausto when he cultivates the fields, or hoes the land. Battiston's is a scholastic direction, limited in movement, and at times a bit awkward, which leaves its protagonists the possibility of moving around without restrictions, becoming an integral part of that uncontaminated landscape that surrounds them. Playing in subtraction, the director and performer can therefore emphasize that naive and dreamy side of his protagonists, beautiful and pure souls in a world affected by materialistic and envious craving. Nonetheless, this tendency aimed at subtraction, rather than filmic or directorial abundance, also explicitly reveals the shortcomings and hesitations of a creative mind still insecure in establishing a slightly too predictable and at times rhetorical epilogue.
30 recent Italian films to see
The dominance of goodness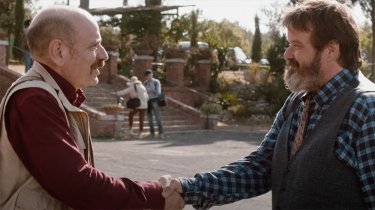 In order to make everything joyful, good and optimistic, Battiston and his co-screenwriter Marco Pettenelloo also fall into the total sweetening of a human microcosm deprived of vices and virtues, erasing all traces of violent and negative impulses, to invest everything with too much, exacerbated, naivety. Thus that dark side of a human beauty is missing which is only suggested and never made explicit because it is deprived of an antagonistic factor which frustrates any attempt at narrative completeness. The jokes themselves, returned with empathic transport and brilliant honesty, are dressed in a didactic essence that weighs down that breath of lightness that attempts to envelop the micro-universe of the imaginary Valvana. And like the frost that immerses the most delicate flowers, every growth, every flowering is thus blocked in an eternal momentum towards the now suspended possibility, between an elementary screenplay and a direction that is afraid to dare.
Giuseppe Battiston: I dream of a film with Paolo Sorrentino
Human masks and sketches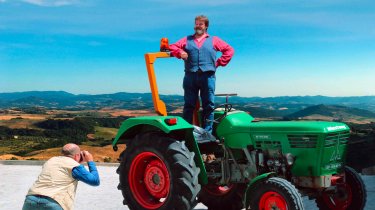 The two Faustos of I live elsewhere look like two masks borrowed from the Commedia dell'arte Two good-natured, altruistic souls, unable to hurt and ready to fill their mouths with constant "I am sorry"and far too many"Excuse me". Men with sharp outlines, deeply characterized and skilled in establishing an emotional bridge with their characters, called to swim in their inner waters between fragility and insecurities, broken dreams and illusions that never materialised. Bas-reliefs of human substance, Fausto and Fausto seem to detach themselves from an anthropological museum represented by stereotyped and little investigated characters, sketched on the surface, and little psychologically deepened.Victim of an elementary narrative and human development, the city sector that surrounds the two Fausto never throws the two protagonists those input narratives that would allow them to show themselves in their entirety, or to make mistakes and then improve. Defeated and dreamers: this is how the two protagonists show themselves both at the beginning and at the end of an inner journey where the only force of rural life gives them the possibility to evolve. An accomplice nature that also becomes a home and confessional of thoughts kept imprisoned in the space of a heart that still knows how to beat strongly, giving kindness and passion.
Yet all in I live elsewhere! it seems stuck in the description of a moment; motionless, still, like the two protagonists in front of a camera lens and the space of a snapshot where everything changes to stay as it is. And so it is only the seasons that change, and with them the nature that dies to flourish again stronger than before.
Conclusions
We conclude this review of I live elsewhere! underlining how Giuseppe Battiston's directorial debut film, while trying to combine a simplicity of gaze with a humility of life, ends up focusing on a narrative linearity that limits the development of its characters. Wrapping the work in extreme optimism, he forgets to insert that negative aspect capable of emphasizing the beauty of his small universe.
Because we like it
The good and genuine character of its two protagonists.
The little forced attempt to unite man with nature.
What's wrong
The lack of a negative component.
The emergence of rhetoric, especially towards the epilogue of the story.
The elementary nature of the story that expires in a certain didactic language.
The secondary characters sketchy and stereotyped.