Here's what we know so far about Bianca Censori, the mysterious designer who reportedly recently tied the knot with Kanye West after his divorce from Kim Kardashian.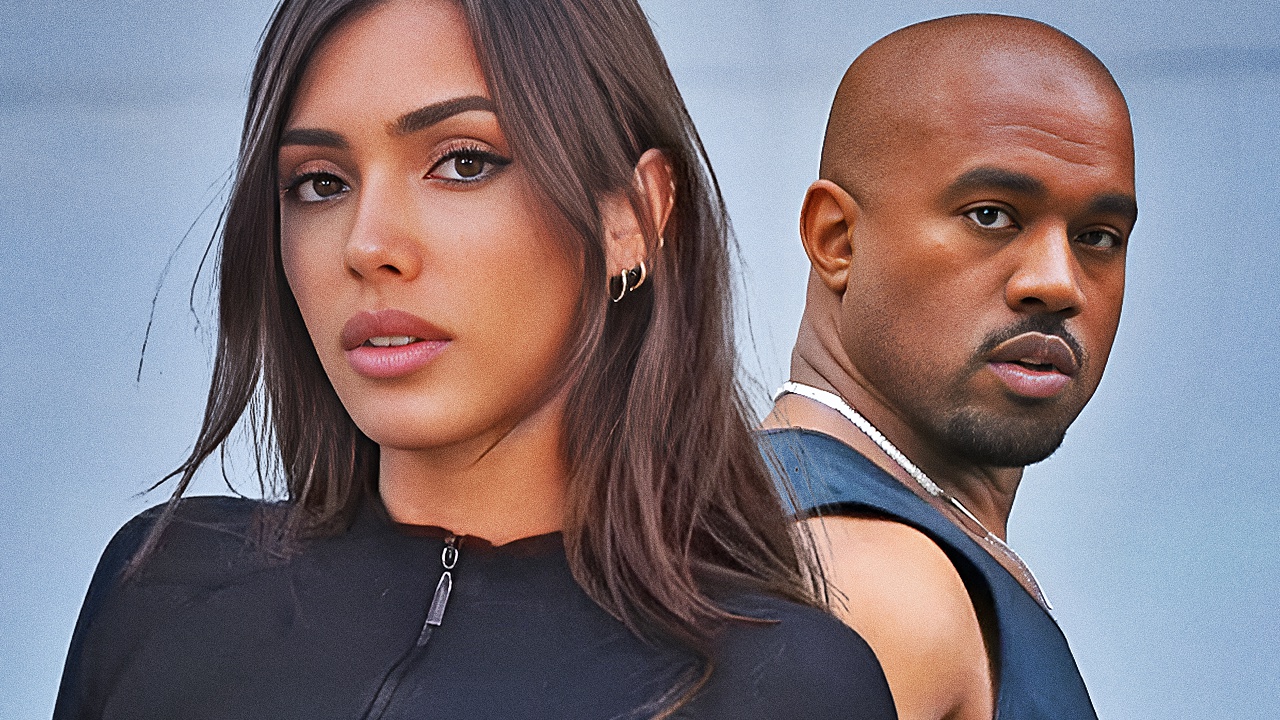 American rapper Kanye West is considered by many to be one of the greatest living musical geniuses, at least as far as hip-hop is concerned, but in recent months the star has often been at the center of the news for a series of controversies relating to some of his rather controversial personal opinions. As it turns out that trend is undoubtedly set to continue into 2023, even if this time it's his new wife Bianca Censors to have conquered the international newspapers, and not the problematic point of view of the singer relating to the people who according to him control the world of entertainment.
The alleged marriage with Censori, who became his wife a few months after his controversial divorce with Kim Kardashian, would have taken place in secret and as soon as the news of the wedding began to spread like wildfire, the world became obsessed with Bianca . Now everyone is trying to figure out who the mysterious woman is, how her story with Kanye was born and when and why the two decided to get married. While there are still no official answers to most of these questions, we can talk about what we've discovered so far about the Australian architect and designer and how she has gradually become part of West's closest collaborators .
(embed)https://www.youtube.com/watch?v=Bn8kyihhXAM(/embed)
Bianca Censori grew up in Australia before moving to Los Angeles
Since she was first spotted with the rapper in early January 2023, Bianca appears to have deleted all of her social profiles aside from her LinkedIn account, which is filled with information about her professional career and education. According to her page, the woman grew up in Melbourne, the capital and largest city of the Australian state of Victoria, where she graduated from Carey Baptist Grammar School in 2012, before enrolling in an architecture course at the University of Melbourne.
In a June 2022 Vogue profile of Australian creatives who had long lived around the world, Censori, who was based in Melbourne and Los Angeles at the time, said her homeland isn't a specific location: "I don't feel like I belong anywhere, my homeland is wherever I can cultivate my creativity and right now Los Angeles is the best place for me to do it."
Bianca Censori joined Yeezy as a designer in November 2020
It is not entirely clear when she and West met for the first time but, again according to her profile on LinkedIn, Censori began working with the company of the famous singer (Yeezy), as an architectural designer, in November 2020. Previously, Bianca worked for two different firms: DP Toscano Architects and Kelektiv, as well as having also managed her own jewelery business called Nylons, located a few kilometers from Melbourne, Australia.
Kanye's new wife and her jewelry brand also appeared in a 2016 iD profile, which focused mainly on designers and artists who at the time were already making a name for themselves in their industry before even finishing their university studies. The designer told the publication that she started the brand right out of high school and treated it like one "creative outlet" during his entire stay in college.
Kanye West and Bianca Censori were first seen together in January 2023
(embed)https://www.youtube.com/watch?v=pV-7bHJdp9c(/embed)
After his appearance on an episode of the Alex Jones podcast, the rapper didn't show up in public for weeks and was even reported missing as not even his manager would be able to find him to resolve legal issues. Then, out of the blue, on January 9, 2023, the superstar was spotted in the company of Censori, who at the time was still calling TMZ "the mysterious womanAlthough no publications yet had any information on the identity of the blonde woman who was seen walking hand in hand with the rapper, there were already several images and videos online of the two leaving the Waldorf Astoria Hotel.
The rapper and the designer would get married in late 2022
Just days after they were first spotted in public, TMZ not only revealed the ex's identity"mysterious womanbut the site also reported that the two had recently tied the knot in a secret wedding ceremony of sorts. it would be legal in all respects.Despite this, both the star and the designer were spotted and paparazzi while wearing what appeared to be in all respects a canonical wedding ring.
While an exact timeline of their relationship has not yet been disclosed, TMZ noted that West released a track in December of 2022 titled "Overloaded censors", a song that seems to be an extremely direct reference to his new Australian wife. We will surely discover more details about their union in the coming weeks, as paparazzi and US newspapers want nothing more than to know the background of the latest romantic relationship of Kanye, after his much talked about divorce from Kardashian.
What does Bianca's family think of her marriage to Kanye?
Angelina Censori, the Australian designer's sister, has opened up about her sister's secret wedding to Ye, formerly known as Kanye West. "This is very exciting news for both my sister and our family, but for now we have chosen to defend our privacy and not make any official statements on the matter", explained Angelina, during an interview published a few days ago by the Herald Sun. Another relative of Bianca, Alyssia Censori, however, declared that she was "super happy for both".
(embed)https://www.youtube.com/watch?v=_9Z03xQ2b8c(/embed)