Dreamy and painful, La La Land is considered an iconic film about the love of cinema and the pursuit of one's dreams: Damien Chazelle is back to talk to us about all this with Babylon, but the atmosphere is of a completely different kind.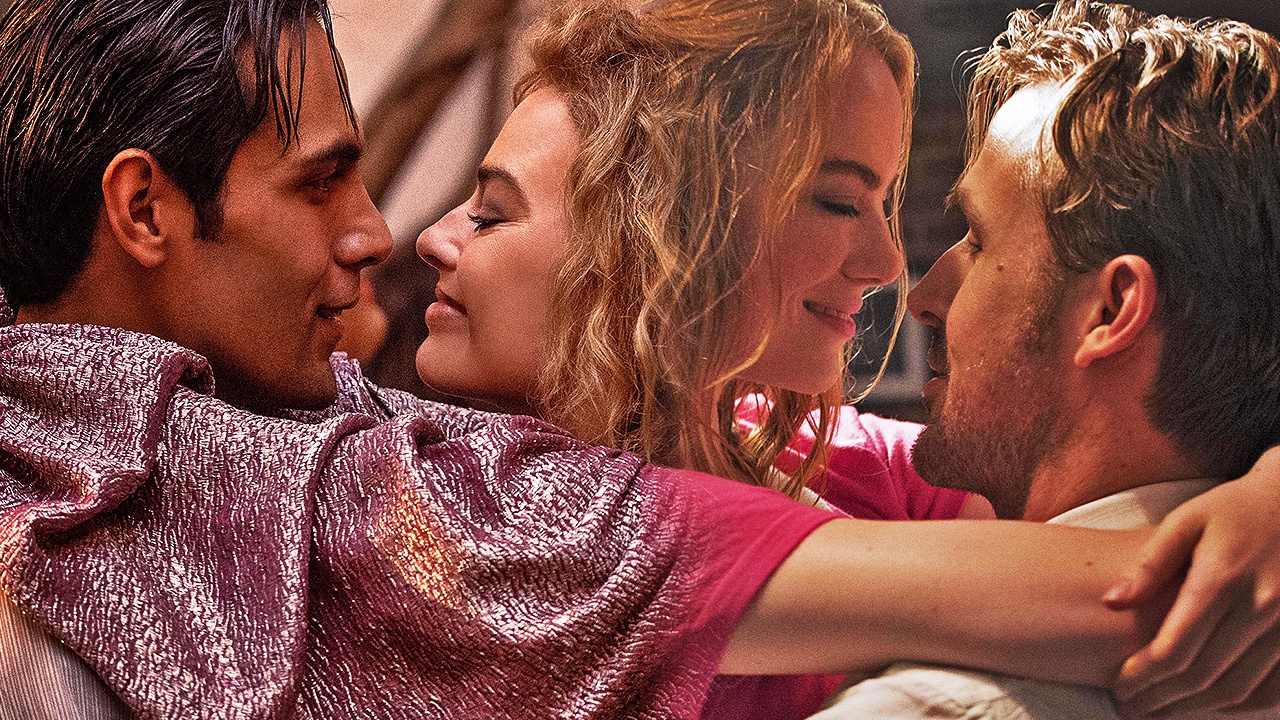 "Summer nights on Sundays. We'd like to sink into our seats. Just as they dimmed all the lights. The Technicolor world was made of music and machine. I was meant to be on that screen. And live within its brilliance". Do you remember these words? They were those of Another Day Of Sunthe song of the sparkling incipit of La La Landthe acclaimed film by Damien Chazelle came close to an Oscar. Dreamy and painful, La La Land is considered a symbolic film about the love of cinema and the pursuit of one's dreams.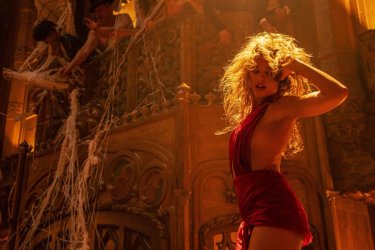 Damien Chazelle is now back to tell us about all this with his new, colossal, film. Babylon, starring Brad Pitt and Margot Robbie, is in cinemas – the only place this film must be seen – from January 19th. But, we realized right away, the atmosphere is of a completely different kind. And indeed the film is as divisive as few others among recent releases. So let's see why Babylon is the flip side of La La Landbut be careful if you don't want any kind of preview on these titles, because some details will come out in our analysis.
The opening scene: two men, an elephant and…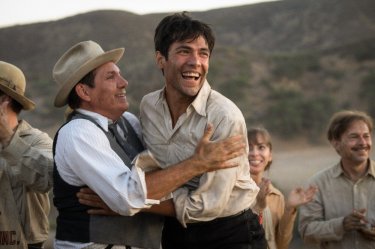 We already understand that Babylon is the reverse shot, the negative of La La Land initial sequence. In La La Land, in a traffic jam, many people get out of the car and start dancing. It is a sunny, collective, engaging and cathartic sequence. And dictates the line of a film that will also be melancholic and painful, but which shows us cinema, and music, as a dream. The incipit of Babylon it is the opposite (we talked about the film and its excesses in our review). We are in a barren desert area. There are only two men on stage. And an elephant. He is the special – and unexpected – guest at a tycoon's party Hollywood, and has to transport it in a vehicle that had been brought there for a horse. The two men on stage sweat, work hard, get dirty. The movements are ungainly, the opposite of the scene's harmony La La Land. And, eventually, they get buried in the elephant's droppings. When it comes to finding yourself in…
Those pioneering, makeshift sets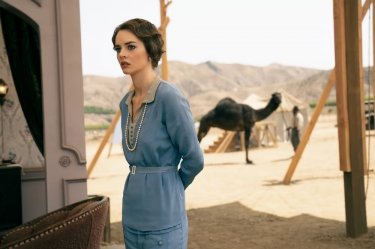 The cinema, the dream, the effort to get there. Damien Chazelle's themes are those, but in Babylon we are at the antipodes of La La Land. After the exaggerated party that fills the first part of the film, we find ourselves on a set the next morning. And this is where Damien Chazelle continues to demolish the dream. That movie machine we see at work is anything but the dream factory we've always imagined. When we are transported to the set we find ourselves in a primitive and crude version of the idea we have always had of a set. Lost places in the desert, small constructions put together that look almost like the booths of a fair rather than the place where cinema was born. There is breathlessness, improvisation, madness, the risk of not being able to shoot because that light is going away, with the setting sun. That sarabanda of huddled people (the extras charging like a barbarian horde) is so far from those studios of La La Land which Mia Dolan admires from her coffee. Those studios are tidy, iconic, imposing. In a word, institutional. And so here we definitely realize that Damien Chazelle wants to demystify cinema and his legend. The moment he declares that he loves him, he also wants to tell us the dark side of him, the other side of the coin. The grotesque, farcical tone of certain scenes serves just that.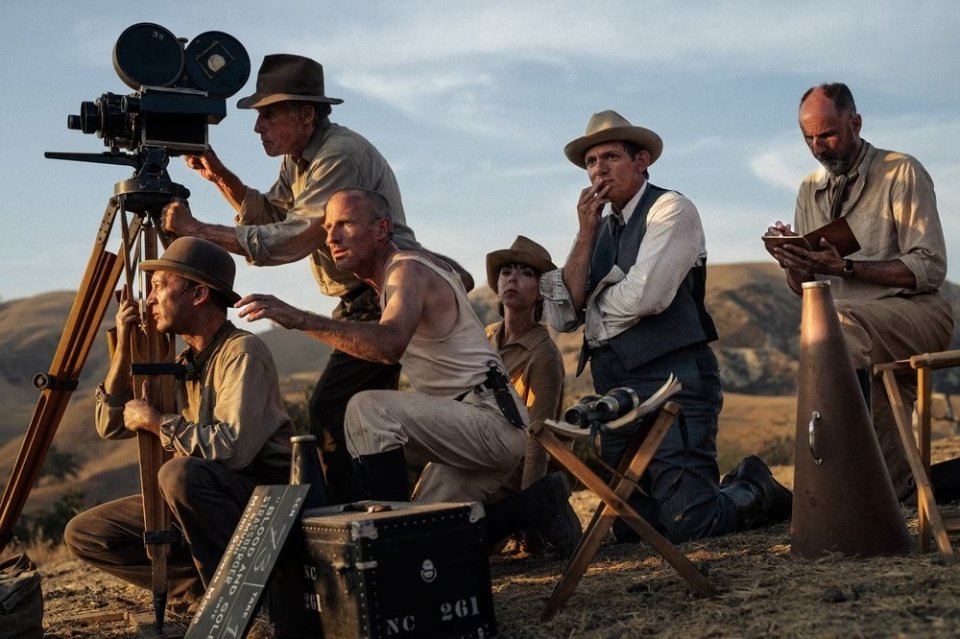 The sense of failure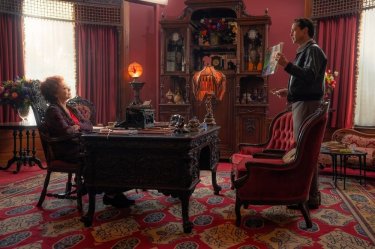 La La Land it is a melancholic, painful film, but ultimately optimistic. There is, in that film, the powerful sense of having a dream and of chasing it, of making it come true. To climb a wall and reach the top. At a price to pay, of course, and that's the beauty of the film. In Babylon dreams seem to come true with extreme ease. But the sense of failure, of collapse, of oblivion is much more present, a veil that risks resting on the image of an artist never to be removed from there. When Chazelle recounts the passage of the Seventh Art from silent to sound in great detail, with obsessive attention to detail, he shows us artists who can't make it. Insecure, inadequate, hesitant, awkward. Self La La Land it was the ascent, at a dear price, Babylon it has risen and fallen.
Babylon, Chazelle in Rome: "I wanted the film not to slip away quietly. I wanted to make noise"
There is no place for love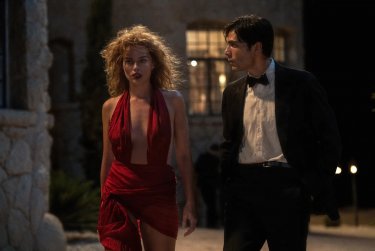 That steep price to pay for achieving success is, in La La Land, the love. A love that, sacrificed on the road paved with Hollywood lights, is alive and vibrant. There is harmony, elective affinity, chemistry. There is passion. Love ends, but it exists. Damien Chazelle, in La La Land, wants to tell us this. In Babylon there seems to be no place for love. It's a one-sided passion, like Manny's (Diego Calva) for Nellie (Margot Robbie). It is a gallery of wives who alternate almost mechanically in Conrad's life (Brad Pitt), chosen more for their fame, elegance, attractiveness than for a true feeling. And so here too, while gossip already reigned at the time, failure was doomed. But in La La Land a love could fail after blossoming and consummating. In Babylon love seems to be just an illusion. Like the cinema.