Ginny and Georgia is that Netflix series that you judge as trashy before starting and then as you watch it you realize that it also has sides quite deep (Are you looking for other very similar series?). The second season, in particular, has addressed some very delicate issues, not always in the correct way, but certainly going to revisit its original genre, that of the frivolous series.
We go from depression to anxiety, from self-harm to death to lies and vendetta. In short, a cauldron in which nothing is missing, and which against all odds also led us to reflect on some of the topics that we will address in this article.
Here are 10 reflections I had while watching Ginny and Georgia
1) Mom is (not) always mom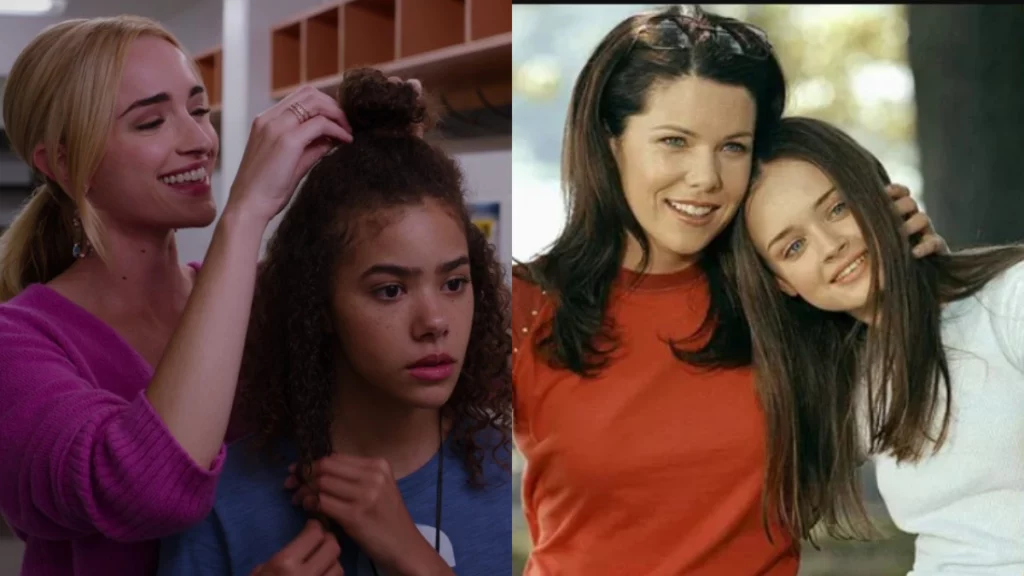 Ginny and Georgia opens, in my opinion, a great reflection on the role of the mother and on the necessary limits in the parent-child relationship. Grew up by example A Mother as a FriendI could not compare these two situations.
If Lorelai and Rory were literally friends, the title itself confirms the relationship, the former has always been for the latter a safe port, a point of reference and at the same time an example to follow. She is a friend yes, but also a mother in times of need.
Georgia, on the other hand, it's everything a parent should never be. All round selfish, despite trying to justify everything he does by claiming he did it to defend his family.
2) Words cut more than knives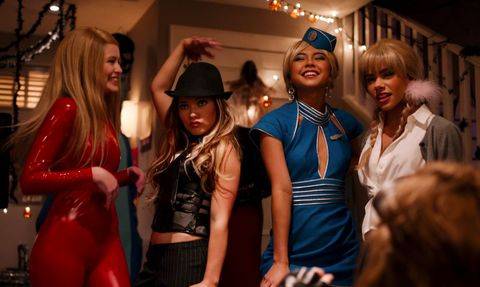 Some sequences of the second season open up to possible future scenarios, and above all, to the characterization of characters who are still struggling to emerge.
Particularly I mean Abby (Katie Douglas) who in the course of the episodes suggests a eating disorder and a clear dysmorphophobia. The girl uses the adhesive on her legs to make them appear smaller, she overeats (remember the numerous packs of snacks in her closet) at the bar with Ginny (Antonia Gentry) and then clearly goes to the bathroom in the throes of a probable bout of bulimia .
The most evident scene of this, however, is when after having climbed on the back of his friend he says to her "but how much do you weigh?". Despite was a joke, Abby frowns and spends the rest of the evening probably reflecting on the 3 cutting words.
3) Learn to listen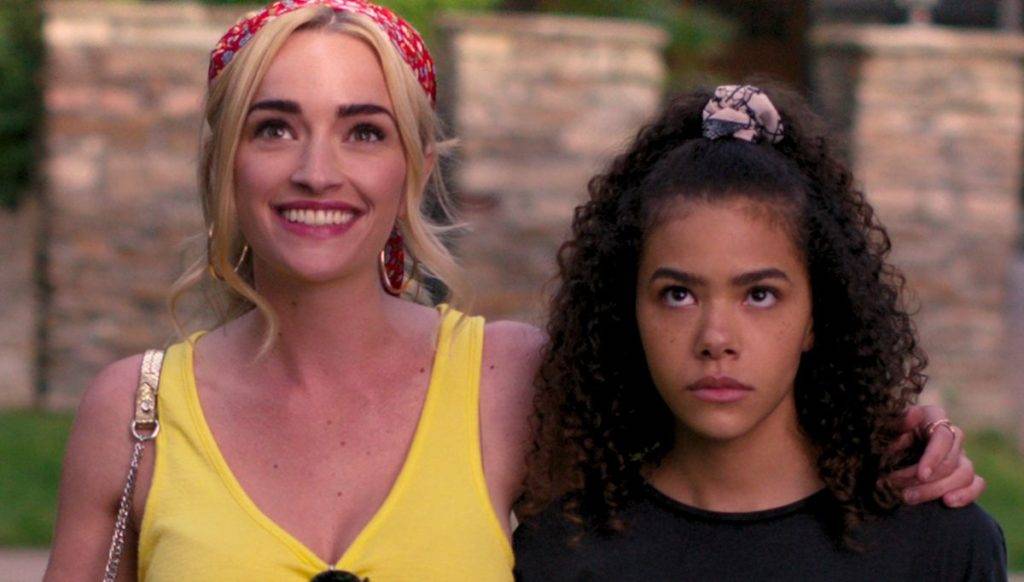 Mother and daughter are in many ways alike, both are unable to listen. Georgia (Brianne Howey) shows up at her daughter's sessions to do her usual show, where she does nothing but get in the way of every conversation and proclaims herself the victim of every situation. The result? She keeps wanting to know how her daughter is but she doesn't deign half the time to listen to her.
Ginny (Antonia Gentry) for her part she is so focused on her situation not to notice Abby and even less Marcus who has just as many problems.
Not to mention Maxine, the epitome of self-centeredness.
4) Not everything is justifiable for love in Ginny and Georgia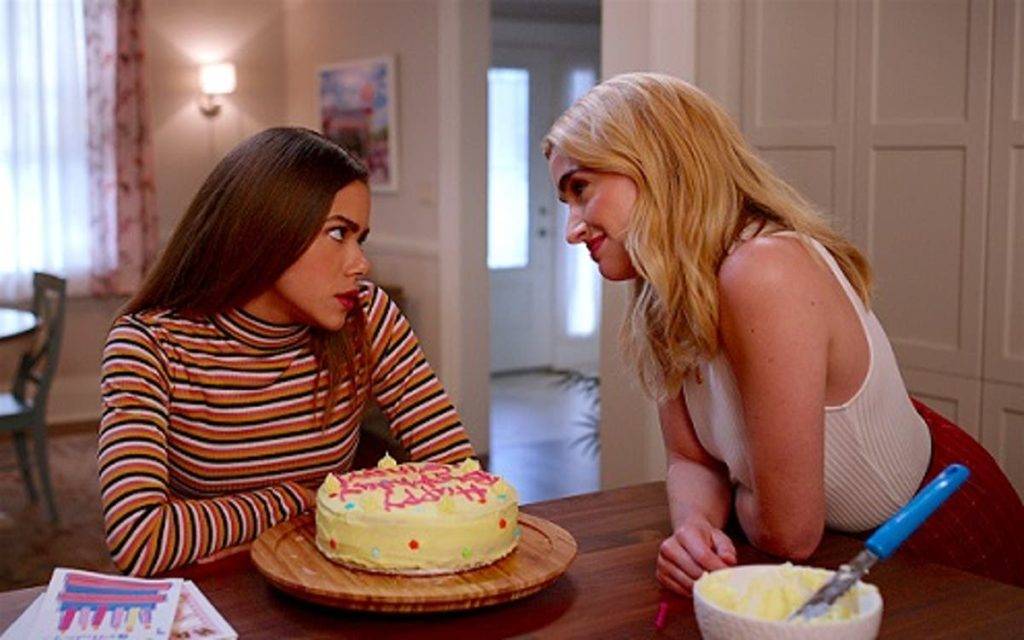 If we were to think of all the times Georgia (Brianne Howey) has made mistakes for love the list would go something like this: three murders, robberies of all kinds, lies to everyone, neglects children, takes advantage of people and I could go on and on.
Even at the end we see her in handcuffs, we immediately understand that he will get away with it. This is because the whole series has given us the message that a gesture, of any kind, done for love is justifiable.
Fortunately, looked at by people capable of independent reasoning, it is easy to arrive at an opposite reflection.
5) Fall in love yes, but underneath no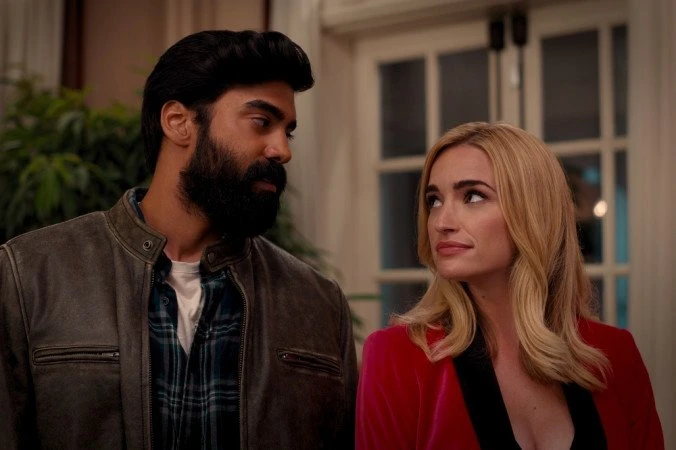 One of the characters that most of all made me think in the second season is Joe.
Joe is humiliated, rejected, then sought out again by Georgia, then refused again, then sought, then humiliated for all 2 seasons of the series. However, he continues to please her every desire, drooling over her and it allows her to continue treating him that way.
Well, thanks to Joe I realized how important it is to understand when it's time to remove negative people from your life.
6) Take care of yourself
In short, in this series we are shown how none of the protagonists is substantially able to take care of himself. Marcus puts Ginny ahead, Ginny puts fear ahead by keeping hidden a nuisance for a long time. Georgia doesn't accept that she has a problem, and I could go on and on.
The series teaches us that by not taking care of themselves, the characters inevitably ruin relationships with others.
7) Ginny and Georgia show us that help can be asked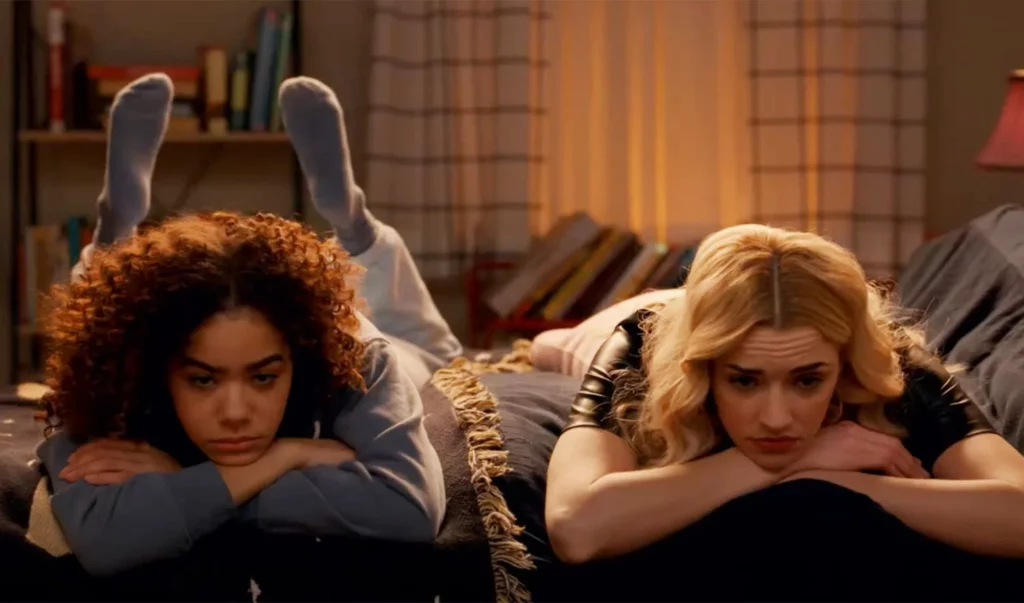 Ginny throws us one of the most important teachings. She went to the extreme in season two, after having spent years in the uncontrollable vortex of self-harm, finally finds the courage to ask his father for help.
He therefore begins a treatment with a very good psychologist, who by retracing the girl's life path helps her locate the trauma (or traumas given her past) that led her to that gesture.
8) Ginny and Georgia and the concept of justice
The series made me reflect a lot on the sense of justice, which in real life is very different from what it is it shows in the episodesbut in some ways not so much.
I'm practically certain that the woman, in the third season, will be exonerated thanks to Paul's help, after he obviously has forgiven her again for what happened.
The power, corruption and money sometimes, they can make a terrible difference.
9) People can change, but not all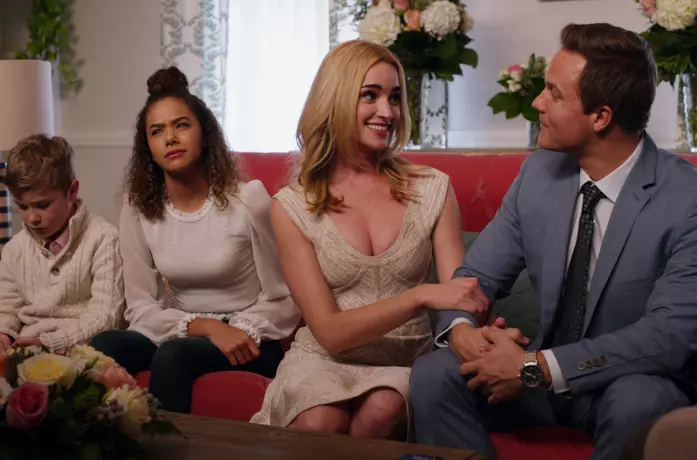 The most striking example of this we have from three characters: Zion, Gil and Georgia. One changes, the other two don't.
Zion put his head back and finally becomes the father that Georgia and even Austin (even if he is not the biological father) have always wanted. On the contrary, despite an initial illusion, Gil does not change at all and remains the violent man Georgia knew as a young man. The same goes for Georgia, and her motivations are well expressed in the previous points.
10) Is it always possible to forgive?
I conclude this list with a question, which I asked myself while watching the course of the relationship between Georgia and Paul.
I didn't particularly like that Paul has it forgiven so easily, as if for love everything must be forgiven. Georgia has been through a lot, and surely this also explains her current behaviors, but it doesn't justify them.
And what do you think?