Tom Hanks recently revealed why kicking Fonzie in Happy Days marked the beginning of his film career.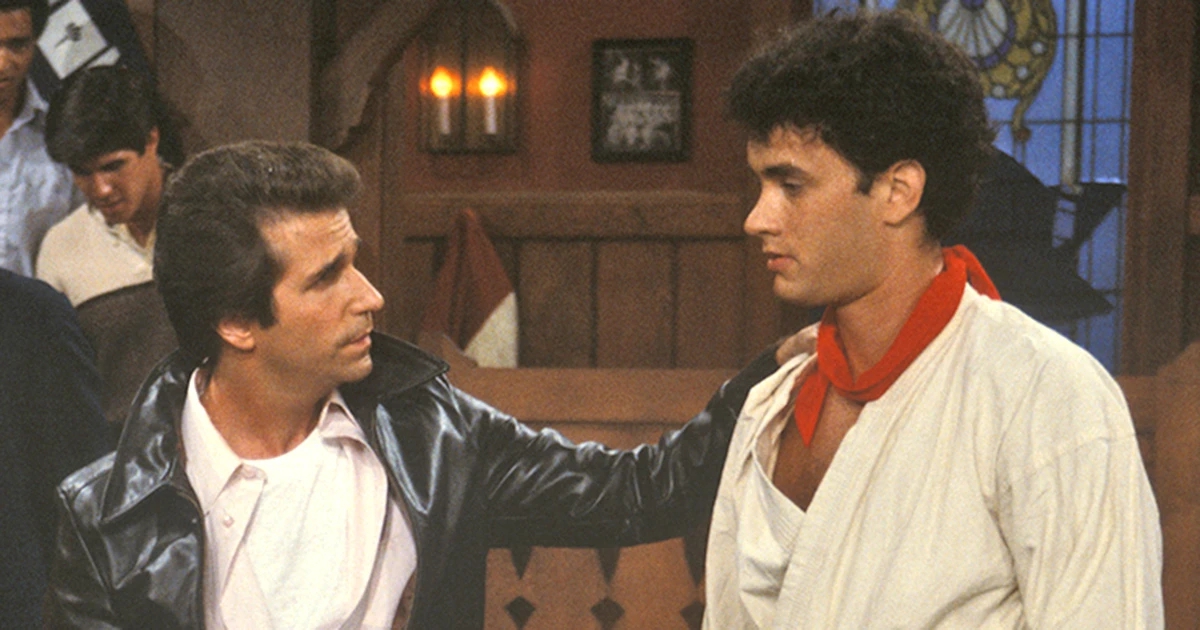 Tom Hanks is one of the most famous movie stars of all time, however, the film that started his career as a leading actor was Splash: the actor got the role thanks to his performance on the set of Happy Daysduring which he kicked Fonzie.
During a recent interview published by SiriusXM, Hanks talked about the only episode of Happy Days he appeared in during his early days as an actor: "I kicked Fonzie! I dressed up in a judo suit and was legendary the first one to really beat Fonzie."
"I kicked him through the window at Al's drive-in. Pretty big stuff I'd say. By the way, Happy Days had been going on for about 12 years or something…and yet it was still a real powerhouse in television, it still had sky-high ratings"the star continued.
(embed)https://www.youtube.com/watch?v=o74GUL1a4QY(/embed)
Tom Hanks finally revealed that when Splash was still in development the director started looking for someone for the lead role and the writers who had worked on Happy Days with Ron Howard thought of him: "The lead writers of that episode had written this movie called Splash. No one was going to take the part, and in the end, they were like, 'Hey, this guy who kicked Fonzie might be good for it.' And so I ended up auditioning for that movie."