Our review of the Junji Ito Maniac anthology series, which faithfully reproduces the suggestions of the master of Japanese horror. On Netflix from January 19, 2023.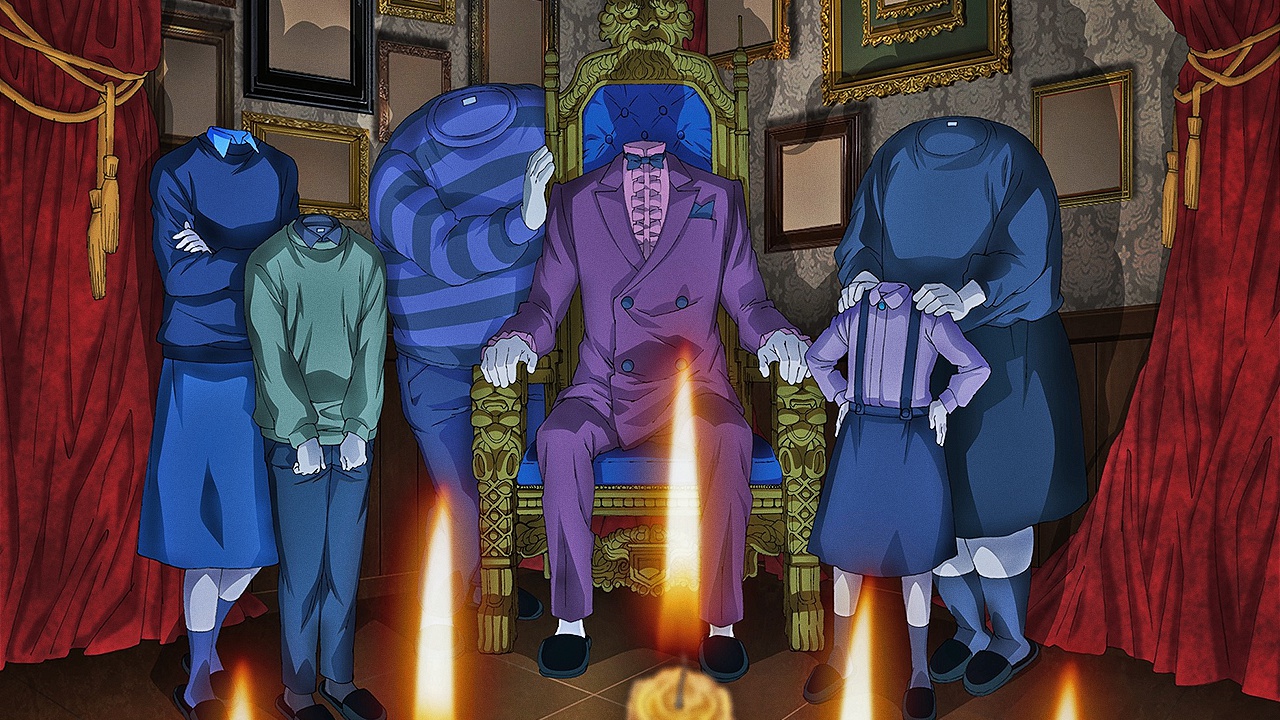 There is no doubt: This is Junji can be fully considered one of the most important contemporary horror authors. Mangaka and screenwriter who has also collaborated in the past with Guillermo del Toro and Hideo Kojima, for a project that unfortunately never saw the light, has seen over the years many of his works go from paper to screen also and above all thanks to his screenplays. Disturbing, dreamlike, grotesque are just some of the adjectives with which it is possible to describe his manga and therefore his stories, situations that go beyond the border of the absurd but which somehow speak of contemporary society, its vices, but above all the relationships we build with others.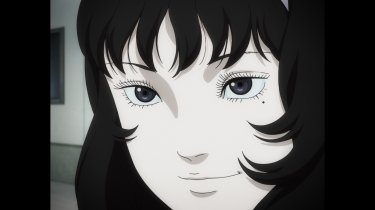 In Junji This Maniacanthology series in twelve episodes available from January 19, 2023 on Netflixit is possible to find all the author's specific themes, allowing the viewer a comprehensive overview of the style and suggestions that characterize him and that permeate each of his titles: from the famous Tomie and Uzumaki, to the collections of stories from which the series takes the most inspiration by transposing quite faithfully several of the stories that appeared in the collection Itō Junji Kyoufu Manga Collection.
A common thread in the plot of the episodes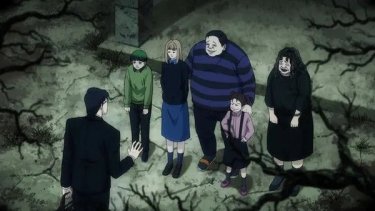 Twelve episodes, twenty stories in which restlessness is the cornerstone of a variety of different suggestions in an excursus that oscillates between the grotesque, horror and Japanese folklore. Throughout the series we will learn the stories of strange families, haunted places and monstrous entities. Some well-known faces from Ito's narrative as an incarnation of will also return Tom and the disturbing Soichi, a little boy who fans of the author already know and who, due to his iron deficiency, loves to keep nails in his mouth. However, there are stories for all tastes, precisely because if there is one thing in which Junji Ito certainly excels, it is that of declining the horror genre in many of its versions, leaving the viewer sometimes amazed, sometimes amused, in some cases even disgusted and distressed.
Junji Ito at Lucca Comics 2018: obsession as a storytelling tool
Dreamlike visions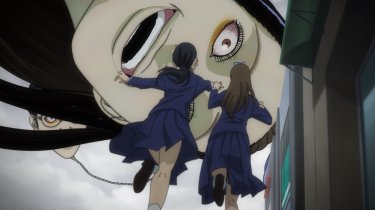 A characteristic that distinguishes many of his works and that we also find in this anthology is the constant sensation that much of what is told is the result of a dreamlike vision, a nightmare of some of the protagonists, if not of the author himself who very often proposes narratives in which unease rises as the events progress and where violence and horror often follow a crazy and bloody escalation capable of keeping us with our eyes fixed on the screen until the last second, we too are prey to that strange and terrifying dream from which, unlike the main characters of each story, fortunately one can escape from a certain point.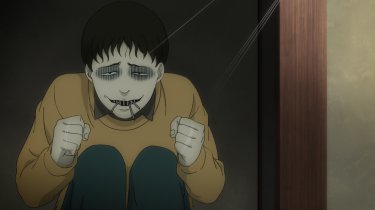 Thus Junji Ito Maniac tells a lot about his author, especially to a new audience who perhaps approaches his works for the first time, constituting an excellent way to begin to enter the crazy and alienating world of this mangaka, or rather getting lost among his horrors and his obsessions, another central element in the various narratives, without a precise destination, appreciating every thrill and every restlessness. Those who already know Ito's works will find very little new, on the contrary they will be able to have fun trying to recognize the various stories and recurring characters, without however obtaining the surprise effect in any way.
The ups and downs of the animations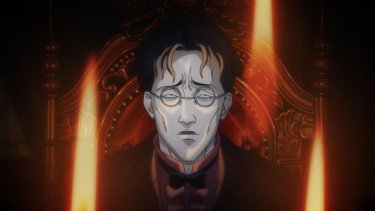 At this point we cannot fail to say a few words also regarding the technical sector. L'anime which sees Shinobu Tagashira as director and Kaoru Sawada as screenwriter, who had already worked on another anthological series dedicated to this author, presents as perhaps the only sore point an inconstancy in the quality of the animations by the DEEN studio, often very static and decidedly non-fluid. Obviously it is impossible to fully render the strong and rich trait that distinguishes Junji Ito's manga in animation, but we would have expected greater care, especially in some crucial passages of the various stories.
10 best adult anime to stream
Conclusions
To summarize our review of Junji Ito Maniac we can say that this anthological series is able to fully fulfill its duty: that of making known to the vast Netflix audience such an important and iconic author for horror lovers by proposing an excursus quite complete with its themes and suggestions. The only sore point are the fluctuating quality animations which however do not spoil the vision of the series.
Because we like it
The series manages to show various variations of horror, from the grotesque to the terrifying.
The typical suggestions of Junji Ito's works are perfectly rendered here.
An ever growing narrative that manages to keep the viewer glued.
What's wrong
Animations quality a bit too hit and miss.