Lost is the TV series by JJ Abrams, Damon Lindelof and Jeffrey Lieberg, which aired from 2004 to 2010. Lost is a TV series that has created a watershed within the television world, regardless of whether or not you appreciate JJ Abrams' TV series, the fact that Lost has revolutionized some television schemes is an irrefutable fact.
Of course, that there are flaws is established. Nobody claims that Lost is the perfect TV series, but the marvel lies precisely in the small imperfections, in the smudges that make this series something one of a kind.
Lost it is a metaphor for life. like life, Lost it is imperfect, rough, raw. In the six seasons that compose it, a philosophical chaos is condensed for which, with each rewatch, Lost it seems different from the previous time.
Like great books or great artistic masterpieces, greatness lies in knowing how to change with time. Art has a life of its own, of this I am more than certain, just as I am certain of the fact that art takes on the most disparate forms and means.
When Oceanic Fly 815 crashes with its passengers, it is as if we too unfastened the seat belts of our souls, preparing ourselves for a journey that will never be the same and which, each time, will lead us to discover a different side of us.
We also understand this through the characters of Lost, characterized in a manic way.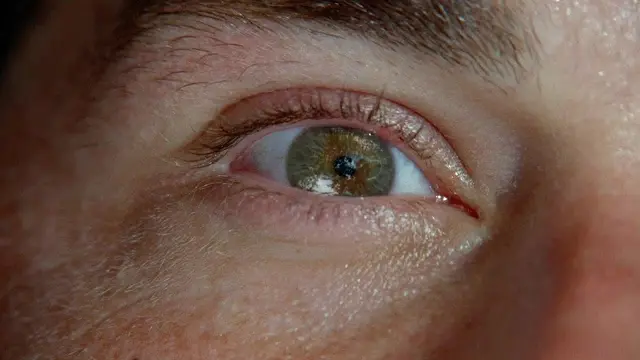 There is not a single character in Lost (except for the slip of Exposè) on which we can not talk for hours. Everyone arrives on the island in a way and comes out revolutionized. Because the first variable with which Lost enjoys shuffling the cards is one that is all about the balance between life and death.
Live or die seems like something simple. We are born, we live, we die. Yet it is not so. Oscar Wilde said that to live is the rarest thing in the world, most of it exists and nothing more. Before the Island, travelers were simple human beings accustomed to their existence, but living is another thing. Living is not settling on the past, floating towards a future of which we care little. Living is becoming aware of yourself, actively working to redeem yourself from the mistakes of the past and shaking off labels that derive from external people, situations and complications.
The Island of Lost it's a creature with its own personality of its own, it is fickle and magical, but has incredible healing powers. Over the years I have found myself looking and looking again Lost in completely different situations. When I saw JJ Abrams' TV series for the first time I had no idea what to expect, I was a little girl with my head in the news and university books. Then I grew up, I graduated, I traveled and in all of this there was always a little bit of Lostbecause while I was growing up, my perception of some situations and some characters also changed.
I always thought that Lost adapts to the spectators and this is the greatest revolution implemented by JJ Abrams and his companions. They have managed to condense a lot, too much, into a television product. It is such a vast and philosophical work that a lifetime would not be enough to explore every single aspect and nuance. Also because with the filter of my eyes and of mio lived, Lost it will never have the same colors and meanings that it can have in the eyes of another person.
Lost is the TV series I would rewatch endlessly, because it's a series that makes me ask myself questions.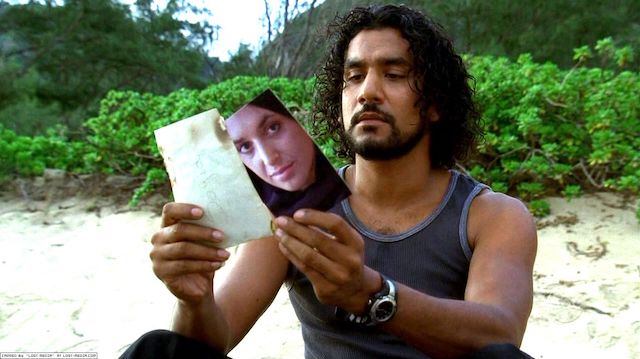 I think of Sayid Jarrah, convinced that he is a despicable person because of his past actions. Sayid is an assassin, Sayid has no mercy, Sayid is the soldier who follows orders without thinking. Sayid is evil. Yet Sayid is the same person who never misses an opportunity to help others in every situation, he is that silent person who knows well the price of freedom, the weight of a lie and the pain of discrimination. Sayid has the war inside but it has become a different guerrilla, with himself. Sayid gives his life to save others, the torturer bravely running towards certain death without hesitation. That Sayid, who has known suffering and silence, is healed of the image he had of himself. So I wonder, Am I really who I think I am? Is the label that others put on my forehead true? What can I do to feel like a better person every day than I think I am?
I also think about Sawyer, the surly and surly blonde who between one cigarette and another does everything to make others push him away and despise him. The good soul of the character comes out only in a later moment, like light that filters through a prism revealing all the colors of him. The man must find that child hidden under the bed while the real Sawyer ruined his life forever. Why did he become everything he always hated? How can I prevent past wounds from making me the same as the person who inflicted those wounds on me?
Take an episode like The Constant, starring Desmond Hume and Penny, however imperfect Lost may be, would you ever get tired of seeing an episode that is pure poetry?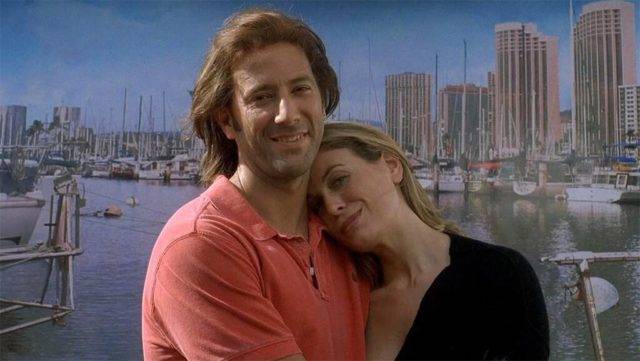 Lost it is a journey in which we ourselves pack up and prepare to travel in the depths of our lives. For me to look again Lost it's like returning after a long time to a city that I love. The city has changed, I have changed. I appreciate some things I didn't appreciate before and vice versa. It's the beauty of discovering something new and familiar.
The characters are like Dorian in front of his portrait in the attic. They look at each other, they barely recognize each other and stab that strange and familiar canvas at the same time. If Dorian Gray himself had been a passenger on theOceanic Fly 815, The Island would probably give him a second chance too. Why the to get lost of the title does not refer to the plane crash on a desert island, but to the fact that the characters were already lost before, each in their own crippled and directionless lives.
After all, are you ready for the next rewatch?