From 20 January 2023 exclusively on Sky and streaming on NOW it will be possible to watch Call My Agent: Italy, Sky Original series in six episodes produced by Sky Studios and Palomar, remake of the French cult Ten percent. Sky has given us the opportunity to preview the first two episodes of the series, and we wanted to tell you a little about it.
For those unfamiliar with the format, Call My Agent shows the behind the scenes of the entertainment world and does so by telling the story of four agents who work for the CMA (initials of the name of the founder of the fictitious agency, Carlo Maiorana, but also of the title of the same series). There is Vittorio Baronciani played by Michael DiMauro (Battle Study, The crimes of the Glimmer, Saint Maradona) who is the "heir" of Claudio Maiorana, ruthless, cold, sure of himself; there is Lea Martelli played by Sara Drago (The Big Binge, Jezebel, S/HE) that she is a full-blown workaholic, dedicated to her work, tireless and super determined, which makes her the right person for this type of work; there is Gabriel DiLillo interpreted by Maurizio Lastrico (America Latina, Fidelity, Don Matteo) who in the series is the good agent, the slightly messy one, but who really has the interests of his talents at heart; there is Elvira Bo played by Marzia Ubaldi (The predators, Suburra – The series, The pupil) who is the oldest in the agency, the one who knows everyone in the sector and who – frankly – no longer wants to be compliant like her colleagues.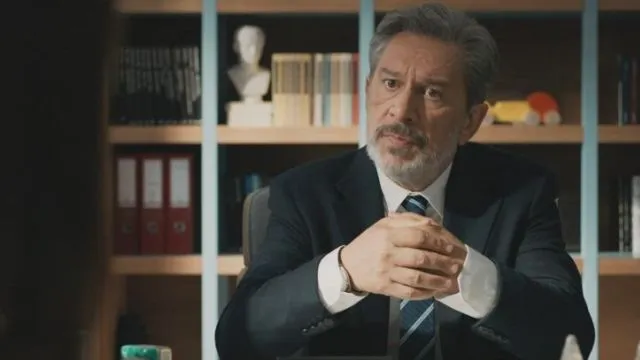 Together with them are the assistants who are an integral part of the dynamics, there is Gabriele's assistant, Pierpaolo, a shrewd and lively boy who loves gossip and glamour; there is Monica Ferri played by Sara Lazzaro (L'Agnese di Doc – In your hands), precise, organised, a bit annoying – allow me – but the typical character – like the class nerd – you end up loving even if she is the one who reminds the teacher who is Vittorio's assistant of her homework; there is the newcomer, Camilla Zanon, Lea's assistant who will also necessarily be linked to Vittorio's story; and, finally, there is Sofia, a receptionist who appears little in the first two episodes, but who – if her storyline were to follow the French one in any way – will give us satisfaction.
Extraordinary addition to this already very interesting group is that of Luana Pericoli, played by an amazing Emanuela Fanelli who confirms, once again, that she is one of the most versatile and entertaining actresses on our scene. And no, I'm not saying that just because I've loved her since the time she joked and I'm still looking for a relationship that binds us, but because Emanuela is actually and genuinely brilliant and funny. Her Luana Pericoli is no less. She is an actress who has difficulty finding work engagements, but she is so convinced of her skill that she seems self-centered, delusional and for this very reason extremely funny. And yes, I figured I'd get lost in the praise fanellianobut now I'm stopping to not spoil anything because it's an experience you have to be witnesses of, you have to live it.
But let's get into the action. The first episode of Call My Agent, for those who have seen the French series Ten percentfollows the same narrative line, but with the obvious changes dictated not only by the change of country, but also by the change of times. The dynamics are faithful to the original ones, following the departure of the majority shareholder and founder of the agency, Claudio Maiorana.
We see Vittorio come to terms with an uncomfortable situation that coincides with Camilla's arrival in Rome and in the meantime try to resolve a problem committed in good faith by Gabriele, played excellently by Maurizio Lastrico who manages to perfectly convey every nuance of his humanity. Gabriele for whom his clients are not simply an entrance, people he only attends for work, he establishes a personal and human relationship with them and in the first episode this is clear and obvious. Precisely because of his goodness he finds himself making a mistake that could cause him problems.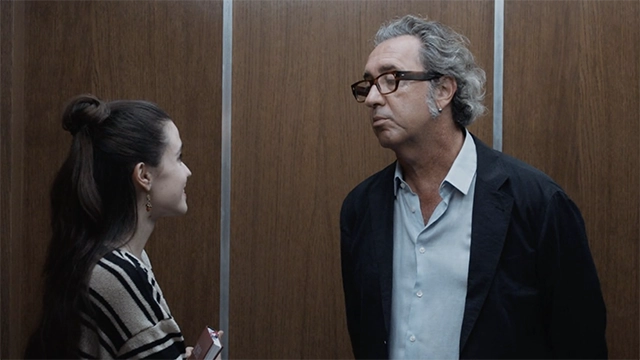 Then there is Lea who she is an excellent agent, but she seems to sin from a human point of view which – if the French narrative line were followed – should lead to a slow change of this character to a slowly revealing until showing himself in his entirety that it's not just that air of a woman in one piece trying to show herself indestructible. And while everyone is scrambling to get contracts for their clients, while the assistants bend over backwards to be able to complete all their tasks, Elvira who is undoubtedly one of the most iconic characters in the series, lives her work in silence, suddenly emerging and saying the wisest and at the same time funniest thing ever.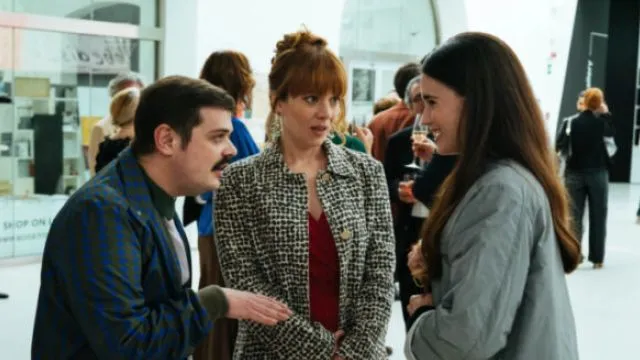 The second episode, however, comes to terms with an unexpected development: Claudio Maiorana has decided not to return to Rome and leaves them with the task of juggling his customers and his company actions. This kicks off a series of funny, desperate and at times paradoxical situations, but which offer epic moments that will surely become iconic scenes and will be talked aboutthanks to the presence of an extraordinary Paolo Sorrentino and an idea so crazy as to be – after all – even brilliant (just joking), but I won't tell you more, it's something you have to see with your own eyes because you it will take you by surprise and you will like it.
Call My Agent it has all the conditions to become a beautiful product. Particular is the choice to insert the final scenes that summarize and show, sum up what is told in the episode, but they do it in a decidedly unusual way. From watching the first two episodes, I can tell you that it will surely show you cinema as you have never seen it before, making visible moments that even with Boris we can see, but which – to quote the words of screenwriter Lisa Nur Sultano during the press conference – determine and decide the fate of other people, careers, personal and work achievements. What else to say, we just have to wait to find out if Call My Agent and Sky have won this challenge of bringing the Italian version of Ten percent creating the new Perfect Strangers (inside joke) or not.