In Robin Hood – Prince of Thievesthe film with Kevin Costner, Little John, speaking of Will Scarlet, says to the protagonist: "Don't pay attention to him: he's full of piss and wind!" A vulgar joke, but memorable. Let's start there review by Babylon with the reference to another film for two reasons. First of all it is in the spirit of Damien Chazelle's work, which is set in the 1920s but mentions the entire history of cinema. Then why Babylonin Italian theaters from January 19, actually made us think of Will Scarlet.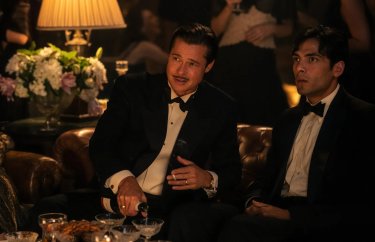 Robin Hood's half-brother lives at the mercy of his emotions: on the one hand he hates Robin of Loxley. Because he was recognized by his father, because he lived in wealth, because he has a noble title. While instead he is the bastard, poor, forgotten. On the other hand, he loves him: unlike their father, he has extended his hand and accepted it. And then because he is a charismatic leader. Tormented between the desire for revenge and that of finally feeling part of a family, Will Scarlet first betrays Robin Hood, then asks his forgiveness and fights alongside him, becoming his most faithful right arm.
The relationship between these two brothers with different mothers is similar to that between Babylon and all that it represents Hollywood. Damien Chazelle loves the dream factory, this idea that makes you want more than anything else to "be part of something big". On the other hand, he is almost morbidly obsessed with it. Just like Will Scarlet, the movie director, the youngest to win an Oscar, runs under the feverish effect of his feelings. And Babylon it is therefore exactly that: a film in which the characters are more of "bearers of strong emotions" than well-rounded figures. In Babylon it's all there: the excitement, the anger, the depression, the fear, the enthusiasm, the despair. It is a kaleidoscope of moods, both metaphorical and physical.
A show so ambitious, arrogant, pleased, but also heartfelt and sincere, that it cannot leave you indifferent. Life and death, beauty and vulgarity. Chazelle spares us nothing. He opens the film as if it were a Cinepanettone (there is a close-up of an elephant freeing its intestines!) And closes as if it were 2001: A Space Odyssey by Kubrick. For this reason it can reject without the possibility of appeal as involving totally. 189 minutes (perhaps too many) that seem to scream at the viewer: look at me!
Babylon: Margot Robbie and Brad Pitt in Chazelle's "Hollywood Babylon".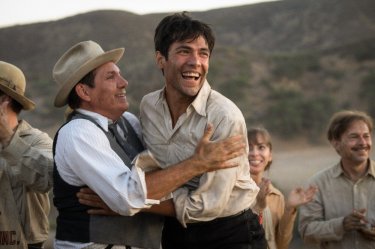 The protagonists of Chazelle's films have two things in common with him: they are dreamers and they are obsessed with what they dream about. In Guy and Madeline on a Park Bench, his debut film, there is a trumpeter. In Whiplash a drummer. In La La Land another musician and an aspiring actress. In First Man an astronaut, indeed, Neil Armstrong, or the first man on the moon. In Babylon we have a whole series of characters whose center of gravity is the movie set. To stay there Manny (diego bald) is willing to do anything. From carrying elephants to talking to dangerous gangsters. Nellie LaRoy (Margot Robbie) doesn't want to be a star, she knows she is: she just needs a chance. Jack ConradBrad Pitt) is instead a star: beloved by the public, he has to face the dramatic transition from silent to sound.
Babylon, Chazelle in Rome: "I wanted the film not to slip away quietly. I wanted to make noise"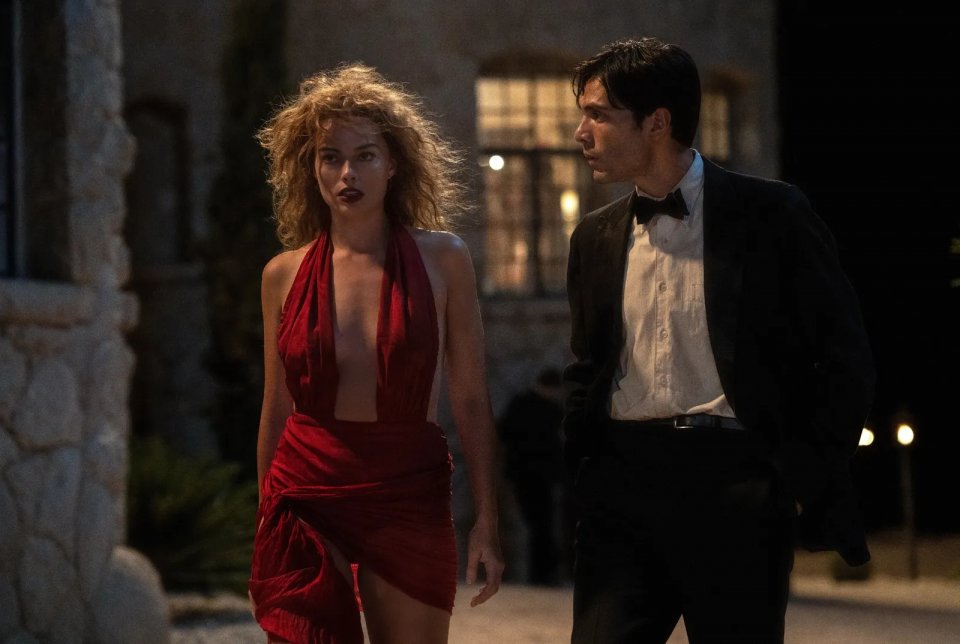 Each of them is in the grip of a fever: they run, dance, take drugs, have sex, act, play. Seamless: once you're under the spell of Hollywood you stay in it, trapped in a dream that often turns into a nightmare. Irrational, harsh and sometimes generous, the "dream factory" is a mechanism that crushes everyone, from the last assistant to the brightest star. Yet you can't break away from it: going away maybe means living longer, but at the price of less intensity.
There is this in Babylon: the need to wear out at double speed, because for the protagonists slowing down means dying. It's a film of great excesses: from the first, beautiful, dance scene, to the clapperboard taken home at sunset, just with the last useful ray of sunshine. That's why the soundtrack Of Justin Hurwitz, Chazelle's faithful collaborator since his first film, is fundamental: music and sound are the heart of this vortex of images, which reach directly to the most primordial parts of our brain, activating memories and sensations. Those who do not really love cinema perhaps cannot really understand Chazelle's exaltation for certain details, such as Manny's frantic run in search of the right camera, or the repetition, at least ten times, of a scene in which Margot Robbie (again better and more magnetic) has to place a suitcase on the right mark on the ground. And even those who love him could get tired of a redundant film, which takes everything to excess, to exhaustion, quoting, repeating, mixing everything over and over again. Yet there's so much genuine vitality in these 189 minutes that it's worth jumping into the rush.
Damien Chazelle on First Man: "I share a passion for musicals with Neil Armstrong"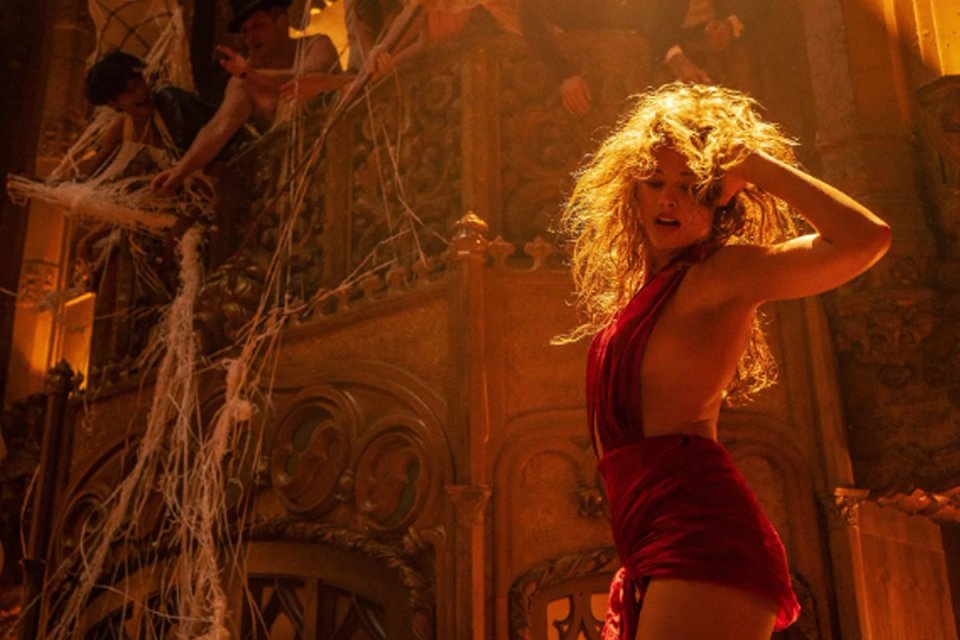 Especially if you were born from the 80s onwards: Chazelle, born in 1985, grew up with a pop culture that has become increasingly quotationist and popular, which mixes the high and the low, putting films like Matrix and classics such as Avenue of the sunset. A schizophrenic bulimia that leads to a love of cinema at 360 degrees, making no difference between the consumer product and the arthouse film. A project that immediately makes one think of films considered wrong, yet so fascinating, such as The gates of heaven by Michael Cimino. Aim high, Chazelle: Babylon at the same time it would like to embrace all cinephiles, but it is not a film for everyone. Films like this may never be box office successes, but there is something romantic in these titanic undertakings made in the name of an artistic hubris that wants to create "something great". A film, as Emma Stone sings in La La Land, for "The Fools Who Dream".
Conclusions
As written in Babylon's review, Chazelle realizes his "big dream": a mammoth, exaggerated, very long film (189 minutes). Lots of ambition, maybe even arrogance, but lots of vitality and love for every genre and type of cinema. The director puts high and low, popular and auteur cinema on the same level. The film would like to embrace every cinephile yet it is not for everyone. It certainly does not leave us indifferent: it can only reject without the possibility of appeal or totally involve. The soundtrack by Justin Hurwitz and the entire cast is excellent: with an honorable mention to Margot Robbie, ever more talented and magnetic.
Because we like it
Chazelle's great ability to merge images and music.
The cast: above all Margot Robbie, increasingly talented and magnetic.
The great love for every type and genre of cinema.
The ambition and arrogance of wanting to make "a great film".
What's wrong
189 minutes is perhaps too much, especially when the same scene is repeated over and over again.
The film doesn't really delve into the characters, who are more at the mercy of emotions: if you don't enter into them, you don't empathize.
Some may find the presence of virtually every type of human (and otherwise) bodily fluid and secretion unpleasant.