Jonathan Ke Quan, the star of Everything Everywhere All at Once, has revealed that he is a fan of Brad Pitt and finally met him at the 2023 Golden Globes.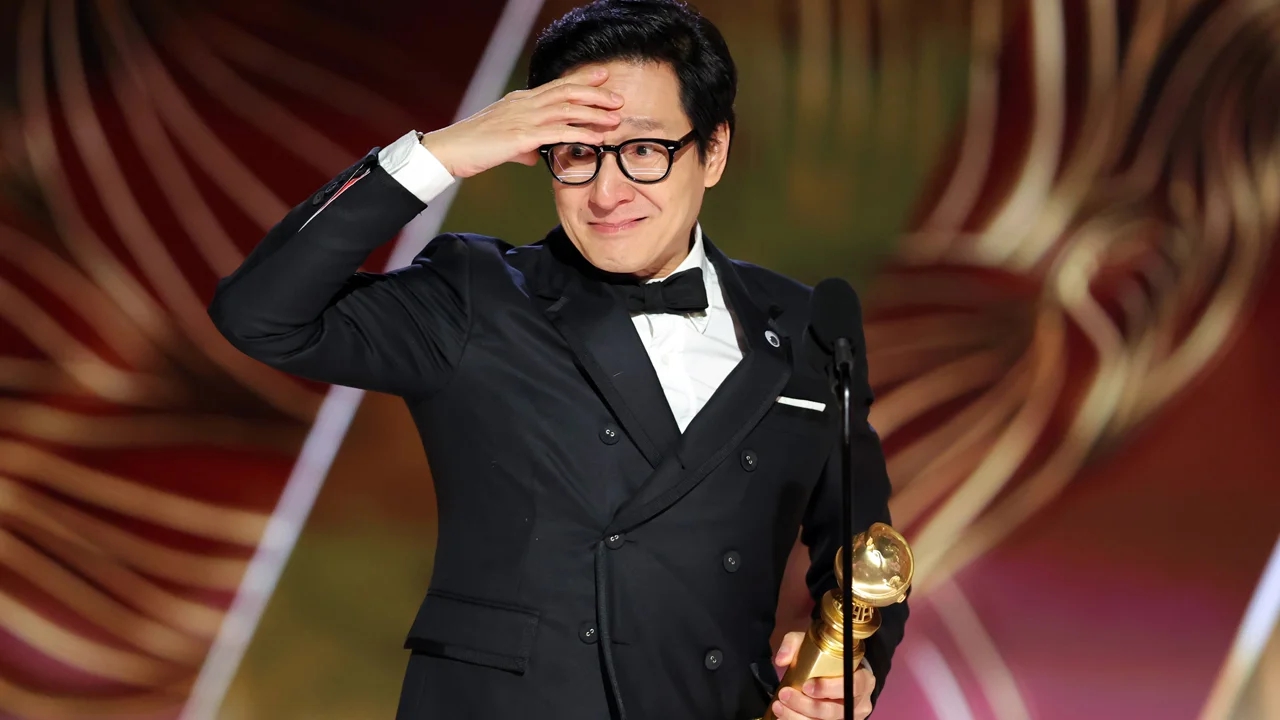 Jonathan Ke Quanbest known for playing Short Round in Indiana Jones and the Temple of Doom and Richard "Data" Wang in The Goonies, is literally becoming the king of Hollywood and his recent encounter with Brad Pitt at the Golden Globes 2023 is the confirmation.
The Everything Everywhere All at Once star picked up the Golden Globe for Best Supporting Actor for his incredible performance in Daniels' (Daniel Kwan and Daniel Scheinert) film, before also winning the Critics' Choice Awards in the same category.
As reported by Variety, during a recent interview the actor allegedly stated: "During a commercial break at the Golden Globes I ran to Brad Pitt because I'm a big fan of his. I told him, 'I love you. I've seen all your movies', and he recognized me! He knew who I was and that was truly amazing."
(embed)https://www.youtube.com/watch?v=HnKZ0-AYflE(/embed)
Jonathan Ke Quan also revealed that he saw Steven Spielberg in the audience when he accepted the award: "What you didn't see on the show is what happened at the end of my speech… I saw Steven and he was giving me a standing ovation. The most successful director of all time gave me a standing ovation!"