If there is one director who has impressed us with each of his films, this is it Damien Chazelleyes Whiplash a First Manobviously passing through the celebrated La La Land who struck us at the Venice Lido, when he opened the Venice Film Festival in 2016. And he did it again with his latest work, Babylon, Paramount production in theaters with Eagle Pictures distribution from January 19, 2023, a film with a top-level cast that sees Brad Pitt and Margot Robbie in the forefront, but also imposing, excessive and so full of ideas that it deserves to be explored after the 'release and to justify the curiosity with which we followed the press meeting that saw its author as protagonist in that of Rome. Chazelle didn't hold back in telling us about the film he made and wanted to make, but he also broadened the discussion and looked at what is the future of Hollywood and cinema, passing through 3D and the threat of streaming.
How was Babylon born?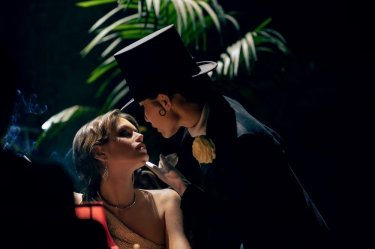 "I was happy to bring the film to Rome" Damien Chazelle told us at the opening of the meeting with the press, by virtue of the importance that our capital has had and still has in the world of cinema, "because many here can understand how this film drew from many of Fellini's works such as La dolce vita and other titles in the genre." In fact, the film talks about cinema and its world, because "Babylon wants to offer an overview of this context, of how it operates and works, but also of how it has fun. That was the goal, to analyze this period of Hollywood history through the lens of fun and work, how they represent the life cycle of that world, through parties and sets. I wanted to give a sense of what was beneath the surface." A film therefore ambitious as well as courageous in the way it stages the world it wants to tell, between extremes and excesses, and Chazelle is honest in admitting how important past awards have been in order to be able to make a film of this type.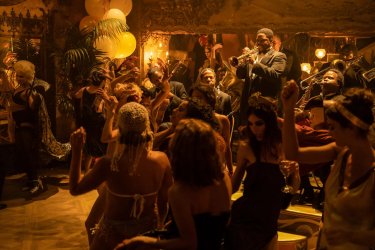 "It's something that opens many doors and I'm grateful for that" in fact, he declared, while emphasizing how they did not change his life on a personal level. The result is having been able to make the film he had in mind, immediately imagined as ideally divided into two parts: "There was from the very beginning the idea of ​​making a film that would turn into another in terms of tone, in terms of style. I wanted it to reflect the moment society was in, so moving from comedy to tragedy." An evolution justified by the stories of the individual characters, of their journey throughout the film: "As I progressed in writing, I realized that the energy that was there at the beginning had to turn into tragedy, but at a certain point it seemed to me that it wasn't enough, that something more gory had to be touched to show this fall and the two sides of the same coin. The pinnacle of celebration versus tragedy. Climbing to the top and like Dante descending to the Underworld."
From the stars to the underworld
A clear concept in the parable lived by many of these characters, in which Damien Chazelle has tried to put himself, but without identifying himself with one of them in particular. "I can say that in each of these characters I have tried to put aspects that concern me, thus they become the reflection of what the experience was at that particular moment in my life. When I wrote La La Land there were aspects that they were about that time, while in writing the characters of Babylon there are aspects that belong to another phase of my life. I tried to put into each of the characters some aspects that belong to me, but there is no one-to-one connection between me and them. The whole group of characters are me in some respect. It's a way I have to express my essence."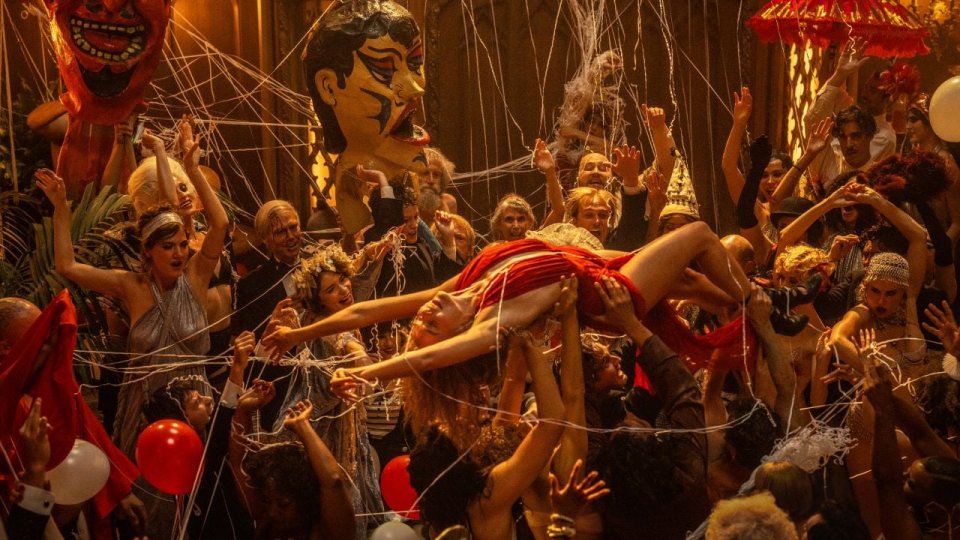 Therefore, the collaboration with the actors is important, to which he mentioned in recalling the work done with Margot Robbie: "Margot is an extraordinary actress. On the one hand she is a force of nature, she has a hunger that allows her to go all the way, so much so that she compares acting to being an animal, as if a wild animal inhabits every role. Allo at the same time she is a very disciplined and technically experienced person. She is able to do twelve takes back to back and cry out of one eye. It is very rare to find. So we created an environment where she feels supported and we shot a lot, improvising and testing things and then going back to the script. And it's not easy to find an interpreter willing to do all this knowing that many things won't work and will be discarded."
Margot Robbie, from Scorsese to Suicide Squad: the rise of a young diva
Hollywood is an industry that was born… from vice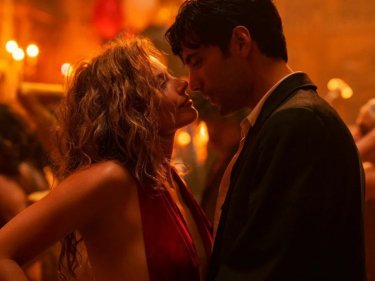 Stories of characters who move against the background of a very particular and equally characterizing context. "I think it's important to show what Hollywood is all too often good at hiding, at sweeping under the carpet. It should be remembered that cinema at the time was not seen and respected as it is today, but as something low and vulgar, pornographic And it was part of the DNA of films as they were made then to show dirt, just to go and reclaim some elements of that reputation it enjoyed. This reputation of something that arose from vulgarity, from sin, from the vice, made by sinful and vicious people." In fact, there was talk of Hollywood Babylon, but other biblical references were also made such as Sodom and Gomorrah in speaking of "a whole new industry trying to reclaim its footing, created by people on the fringes of society, who wanted to build something and dared to build it all in the middle of nowhere." Yet despite all the staged excesses, Chazelle warns: "Many things have been softened, because if we had shown reality as it was at the time, the film would never have seen the light of day."
Perhaps for this reason the reception in the USA has not been warm. "I knew it would arouse certain reactions and that it would be received in a certain way. The idea behind the film was to go and annoy, to caress against the grain, to push people to react. I wanted to make a film that went against the trend and it is why it was so hard to find someone to do it and I'm grateful to Paramount for supporting it, knowing it would polarize opinion. They never pressured me or pushed me to compromise." However, Damien Chazelle is convinced of the film he made: "The hope is that whatever happens the film can spark debate, discussion, stir spirits and not slip away in a quiet way. I wanted to make some noise."
5 recent films about cinema to catch up
From the past of cinema to the future, between 3D and streaming
It is inevitable to wonder what cinema has lost compared to that era. "What has been lost is freedom and that is understandable, because it was intrinsically linked to Hollywood being something completely new, not under the pressures of mainstream society. Society looked at Los Angeles as the crazy city, in where these pioneers made their own rules as they went along and at the time it was possible to exploit all of this. But it is inevitable that this flame will be transformed into something else." Inevitable, but not to be underestimated: "We have a lot to learn from that period. Today more than ever in Hollywood there is a lot of conformism, a lot of puritanism, and we have to reclaim that freedom that has been suppressed and repressed."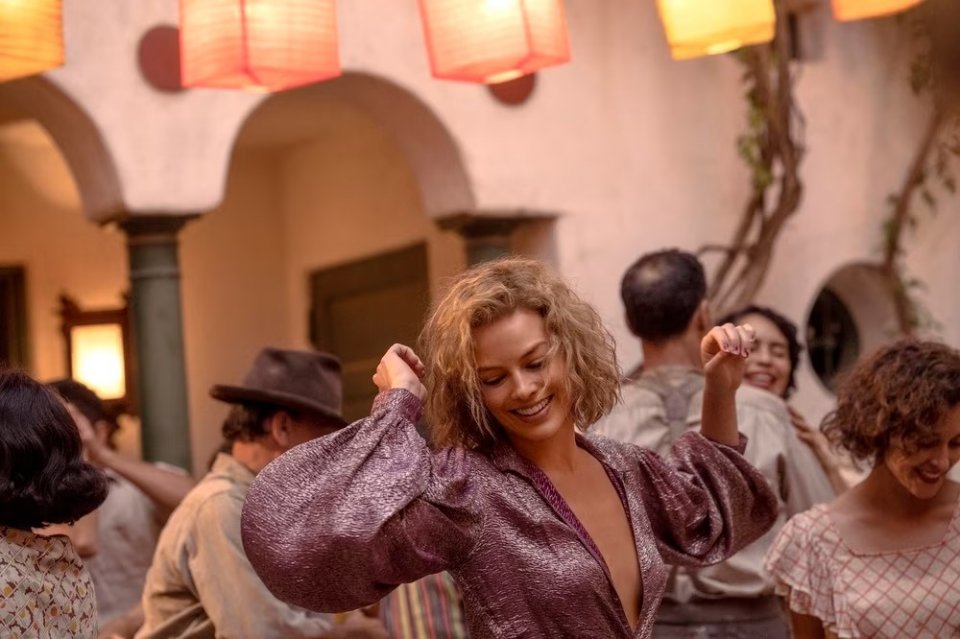 Also important by virtue of the changes that exist and will exist, of a world of streaming that threatens the stability of cinema understood as a theatrical distribution system. But Chazelle isn't worried: "Babylon ends in 1952 with Singing in the Rain and the films of that period contain the fear and anxiety that the cinema was dying, replaced by television. It was not like that, just as television is not dead and continues to grow. Rather the Studios system is dead, it was already in crisis in those years and has been replaced by another system. It is not an easy coexistence, but it makes me optimistic that the fundamentals have not changed, that there is a continuous cycle of birth and death , a continuous evolution."
"Hollywood keeps changing, dies and is reborn" he told us again, "It has always been said that cinema is dying, Lumiere himself said in 1899 that cinema would have no future.". And the future also passes for the use of new tools, such as 3D that once again Avatar reported on the front page. "I think it could be something interesting, like many of the tools that cinema has used to provide the viewer with an experience different from the one done at home. If we think about the 1950s, Cinemascope had just this intention, to convince the audience back to theaters. I think there are other tools besides 3D, but a lot depends on the skill of the artist. A lot of new things that came then disappeared because they didn't add value, unlike sound, color or Cinemascope 3D can make all the difference in the hands of James Cameron who manages to give it that aesthetic value, less so in the hands of someone else." The artist is therefore important in his ability to use and exploit the potential of each tool. To experiment and find new ways: "We have to remember one thing: we tend to think that cinema is something old, but if we compare it to other art forms it is very young and we haven't yet explored all its possibilities."