Game of Thrones it's long gone. The final season didn't live up to the expectations of many but that doesn't take away from the fact that the series made television history. It changed the way of making TV series, combining a complex plot with a fantasy setting and Shakespearean characters. Nothing is taken for granted and even the protagonist can die. Ned Stark teaches.
The characters of Game of Thrones they are complicated, deep, strong but at the same time vulnerable, real in their feelings. A barely flawed cast would have created a disaster. It was necessary to make the most of every little nuance and emotion and many actors they succeeded brilliantly. They weren't just acting, they became the character they played.
There are so many great actors in Game of Thrones that choosing the best five was a titanic undertaking. We tried it and here is the result!
5) Maisie Williams – Arya Stark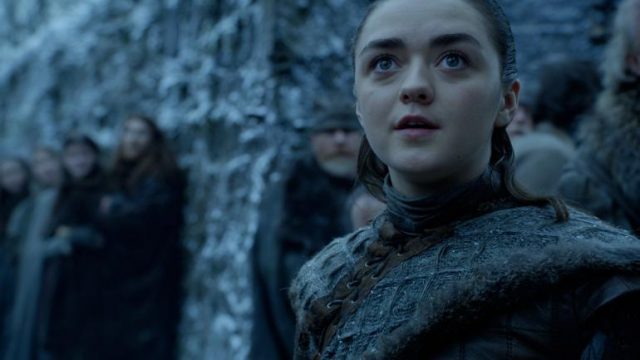 Let's start right away with one of the youngest actresses of Game of Thrones. Maisie Williams has done an amazing job with Arya Stark. The latter is strong, independent, courageous, the exact opposite of what we would have expected. Williams quickly understood the nuances of her character and grew up with Arya. From the very beginning, her performances have been outstanding and she has managed to keep them consistent all the time. It's amazing considering he was only 12 when he started.
She almost seems to have played two roles: the young adventuress of Winterfell and the ruthless killer who wants justice for those who have hurt her family. It's impressive especially when in the same scene with more established actors, managing to live up to them. We see this especially in the scenes with Charles Dance and Rory McCann.
But Maisie Williams has gone beyond just acting. She decided, for example, to learn how to use a sword with her left hand to be true to his character. It's impossible to imagine anyone else playing the youngest of the Stark sisters.
4) Alfie Allen – Theon Greyjoy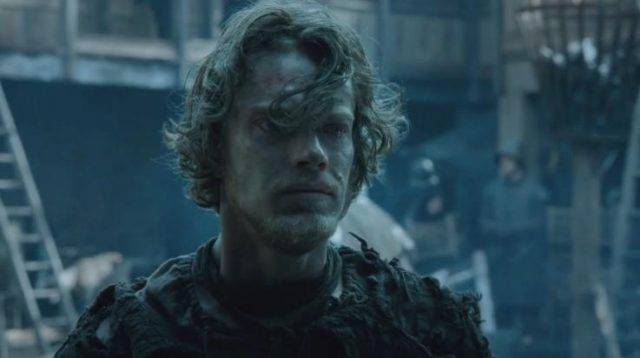 One of the most underrated actors of Game of Thrones è Alfie Allen, alias Theon Greyjoy. Allen understood this complex character perfectly. One can see his emotions and pain simply by the expression on his face or by his posture. He had the ability to change the audience's feelings for Theon several times, characteristic only of great actors.
At the beginning of Game of Thrones we didn't like it. We hated it fiercely when he betrayed Robb, he forced Bran to give him Winterfell and killed those poor innocent children. The torture Ramsay inflicted on him led us to pity him, understand him more and more and repent to have hated him. Theon was awful, but nobody deserves the treatment he got. Ramsay destroyed it.
But he chooses to fight and to redeem himself in the eyes of those who have betrayed. He helps Sansa, saves her sister, defends Bran from the Night King. In the end we love him, respect him and mourn him. He has become a hero.
3) Iwan Rheon – Ramsay Bolton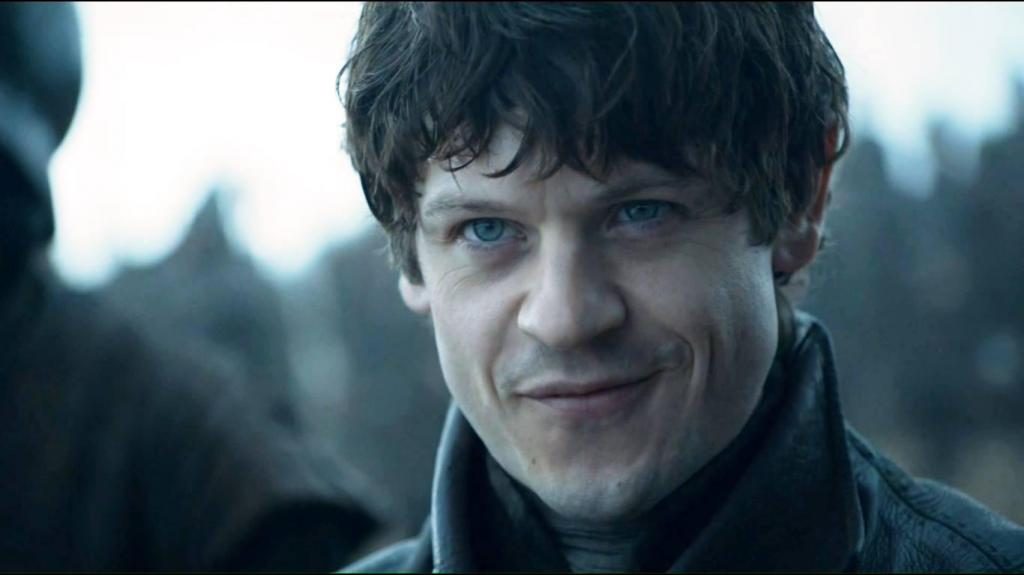 Third place for Iwan Rheon, the interpreter of Ramsay Bolton. After the death of Joffrey Baratheon, an equally sadistic, evil and insane villain was needed. In short, one that fans would love to hate. No sooner said than done, Ramsay has arrived. The Bolton bastard was a psychopath. He tortured and killed innocent people for fun. He deeply loved both physical and psychological torture. We saw him with Theon, Sansa and the poor girls that he chased after his hounds.
In the books Ramsay was not such an evolved character. There was more interest in showing him committing horrific acts than in building him as a character. Rheon managed to bring it to life through an absolutely flawless performance. His eerie grin and blue eyes perfectly reflect Ramsay's insanity. He is so expressive and emotional that his performance is chilling.
It gave three-dimensionality to the character, exploring every aspect of his role especially in the relationship with his father. We rejoiced at his death but this interpretation made us understand why we love Game of Thrones!
2) Lena Headey – Cersei Lannister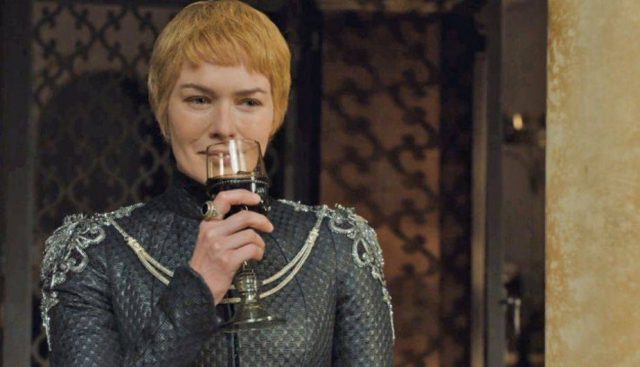 To portray a villain properly, great actors portray them as the hero of their story. And that's just what Lena Headey did with Cersei Lannister.
Cersei knows what she wants and how to get it. Full of lust for power, she is cold and cruel. Still, she would do anything for her children. Headey manages to make us believe that Cersei is the most loving mother in the world while being one of the most ruthless people to ever exist. Beneath all that coldness is a woman who has always been made to feel inferior to someone, mentally abused by her father, locked into unhealthy relationships and conditioned by a prophecy.
Headey it also showed us Cersei's vulnerability. We see it during the Walk of Shame, in which we go from happiness, because he's finally getting what he deserves, to displeasure when his proud demeanor fades. She managed to make us feel pity at the moment of her death.
Headey's greatness has been to show us every aspect of Cersei, and fans have even come to understand her actions.
1) Peter Dinklage – Tyrion Lannister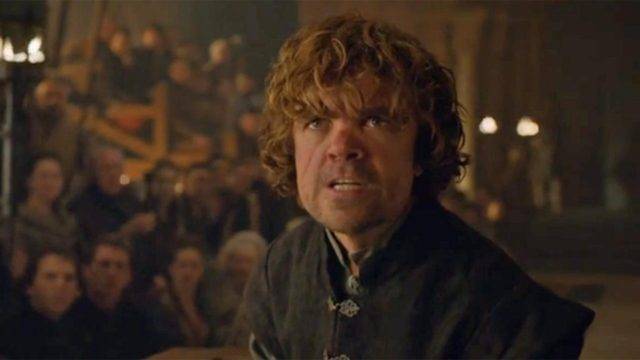 First place for the exceptional Peter Dinklage, the interpreter of the one and only Tyrion Lannister. From the start, the US actor stole the show, managing to make Tyrion stand out in one of the best casts television has ever seen. He captured the essence of the character and, as the show progressed, various sides of Tyrion emerged. He is intelligent, funny, self-deprecating and tremendously human.
Dinklage didn't want to be a fantasy character, yet he's the truest character I've ever played. A good man who fights for the voiceless and fights to the end to find a just ruler for Westeros. Dinklage molded him into the most tragic figure in the tv series: Born into a powerful family but never truly accepted.
Impossible to forget that the best scene of Game of Thrones it's Joffrey's murder trial. Dinklage takes us with him through every emotionfrom shock to heartbreak, from anger to a moment of triumphant defiance.