Let's find out together the new Korean titles that will arrive on Netflix in 2023: the streaming platform will offer fans 34 new projects between films and TV series.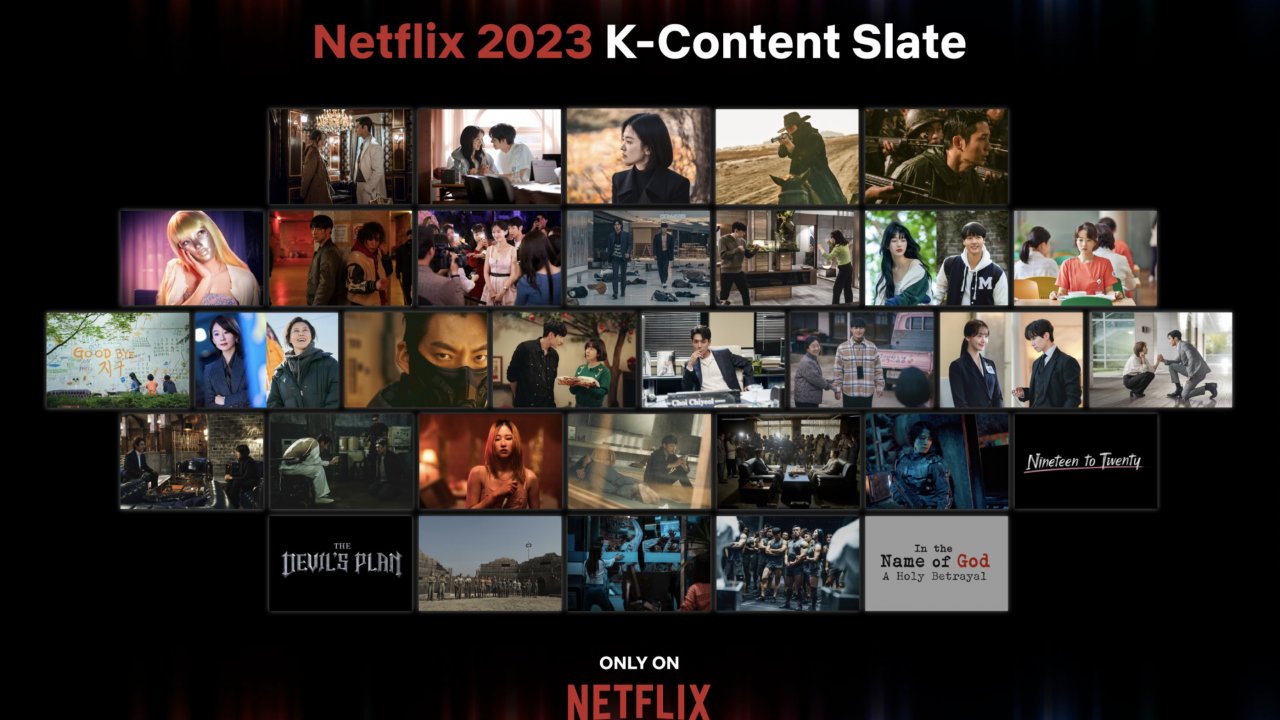 I of day Korean content continue to grow worldwide and Netflix has decided to give them what they want: last year over 60% of subscribers watched Korean titles and 2023 will mark the debut of a wide range of TV series and films from Korea.
This will be the largest selection of Korean content ever with 34 upcoming titles, including high-impact original productions and returns of fan-favorite series. Survival has become a recurring theme in some of the biggest series, whether it's facing monsters during the dark days of 1945 in The Creature of Gyeongseong, struggling to breathe in the dystopian future in the sci-fi series Black Knight or fighting to protect Joseon during the Japanese colonial rule in the action drama Song of the Bandits.
This year, fans will rejoice in the highly anticipated return of the series Sweet Home, DP and The Glory. The second part of the revenge drama story The Glory will be released in March; Part 1 was the most-watched non-English-language TV series in the week ending January 2 at 82.48 million viewing hours. Sweet Home, which set new benchmarks for the monster genre in Korea, will return with an expanded world and story, while in DP the cast from Season 1 returns to continue hunting defectors.
(embed)https://www.youtube.com/watch?v=3fvUxdYGWyY(/embed)
"The popularity of Korean content has continued to increase at a rapid pace in 2022, and Netflix has introduced a wider variety of stories and genres to fans around the world. Over the past year, Korean series and movies have regularly featured in our Global Top 10 in more than 90 countries, and three of the most-watched Netflix series ever come from Korea. This year we intend to go even further with the stories we tell and how we tell them. With this selection of Korean titles, Netflix will continue to be the ideal destination for those looking for compelling, diverse and must-see stories"said Don Kang, VP of Content Korea.
The action thriller Carter was one of the ten most watched non-English-language films last year, while the dating reality show 'Hell of singlesis currently in the global Top 10 non-English language. This year, Netflix will expand its feature-length lineup with six Korean films, starting on January 20 with the sci-fi thriller JUNG_E. Followed by Kill Boksoon, which portrays a professional killer with instincts conflicting mothers, and the sequel to an action thriller revolving around drug trafficking, Believer 2. Other films explore the themes of revenge (Ballerina), rivalry between teachers and students (Last Game of Go) and hacking (Unlocked).
(embed)https://www.youtube.com/watch?v=LoFOTDITqKk(/embed)
Two new documentaries are also planned for release: Yellow Door: Looking for Director Bong's Unreleased Short Film (working title) traces the search for Oscar-winning director Bong Joon-ho's debut film, while the true crime documentary Faith and Lies examines the self-appointed"Messiahof modern Korean history.