In recounting his experience on the set of Magic Mike The Last Dance, Channing Tatum confessed his embarrassment in shooting a particular sequence with Salma Hayek.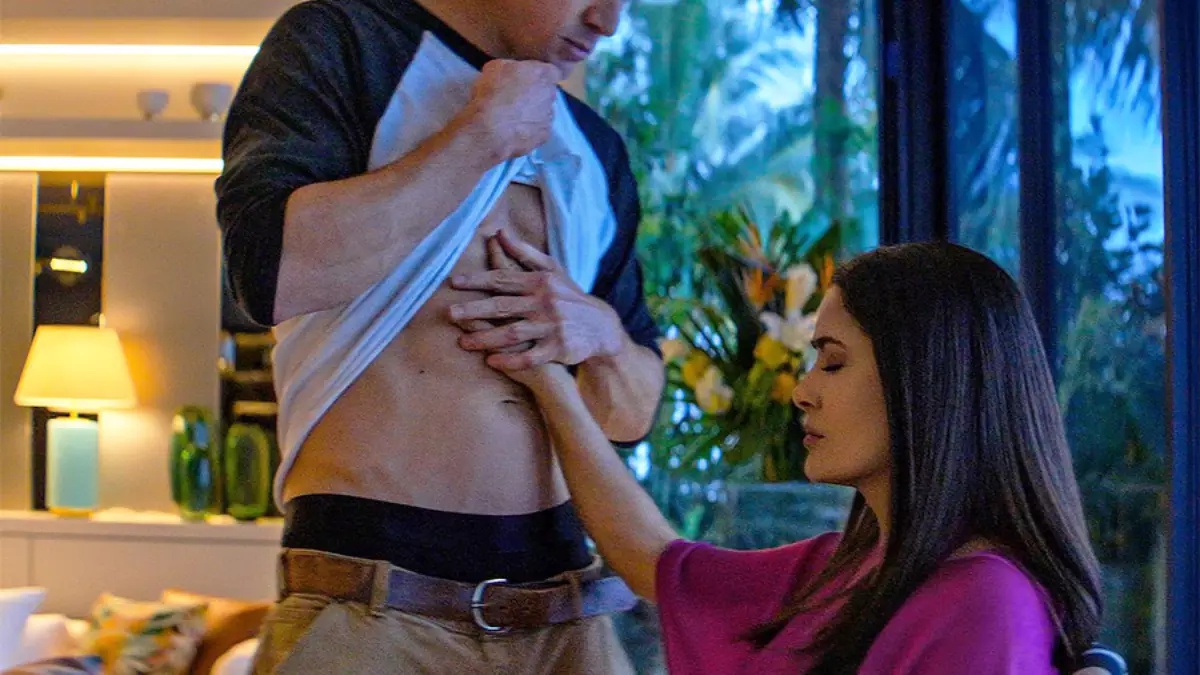 In Magic Mike – The Last Dance there is a very sensual sequence involving the groin of Salma Hayek and the face of Channing Tatum. During a recent interview, the actor confessed what it was like to make that specific scene on set.
(embed)https://www.youtube.com/watch?v=wtMMiM8Uors(/embed)
In Magic Mike – The Last Dance we see Channing Tatum and Salma Hayek involved in a sequence that mixes sex with dance and in which their bodies move by performing very particular positions and movements. So in the course of an interview with Vanity Fair the actor was asked if it was embarrassing for him to put his face in Hayek's crotch saying: "Hell yeah. I mean, she was one of my first crushes. But I have to admit, she's kind of kind of a comfort zone for me."
Magic Mike's Last Dance will conclude with a 30-minute dance sequence
In recounting the success of Magic Mike Tatum revealed that initially he was not too convinced of the films due to the lack of strong female characters: "Really, there was something missing from the first two in my opinion. They're movies about men made for women or people who like men, but none of them had really strong female characters. So it felt like we fooled people on some level.". From all this the story of The Last Dance with the protagonist that we all know.