Cinematographer Duane Charles Manwiller reveals the official Madame Web logo and confirms that filming on the Spider-Man spin-off has wrapped.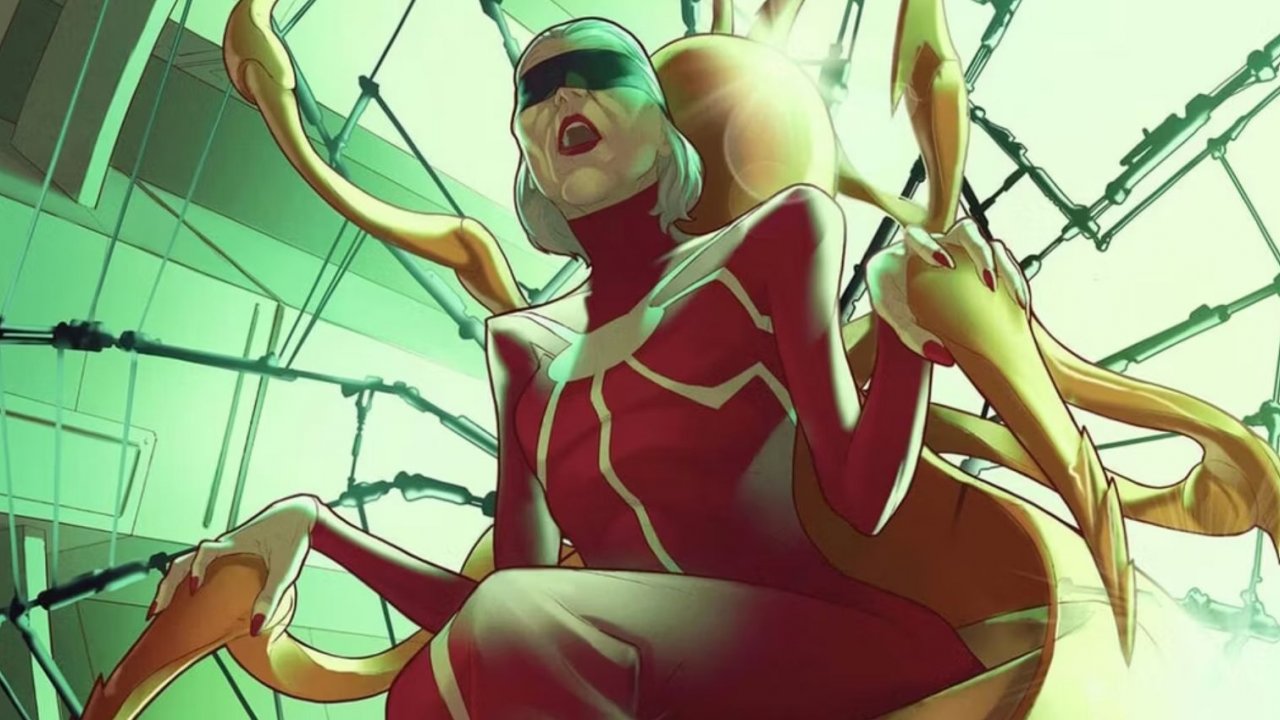 The cinematographer of Madame Web Duane Charles Manwiller celebrated the end of filming with an image on Instagram unveiling the official Sony film logo. "Coming to a theater near you" he wrote. In comments, Manwiller confirmed the official end of filming.
Production on Madame Web began in Boston in July, with initial reports that filming would continue until October 2022. Around this time, it was reported that Adam Scott would appear in the film as Uncle Ben, although this is not been officially confirmed by either Marvel or Sony. Dakota Johnson plays Cassandra Web/Madame Web, while Sydney Sweeney is Julia Carpenter, another character who took on the role of both Spider-Woman and Madame Web. Madame Web also stars Mike Epps, Tahar Rahim, Isabela Merced , Celeste O'Connor, Zosia Mamet and Emma Roberts.
Madame Web: Dakota Johnson with white hair in photos from the set
Cassandra Webb, aka Madame Web, made her Marvel comics debut in The Amazing Spider-Man #210 in 1980, written by Denny O'Neil and John Romita Jr. As a mutant, Cassandra's abilities range from telepathy to clairvoyance, although she suffers from myasthenia gravis, a neuromuscular disease that has left her blind, paralyzed, and kept on artificial life. Despite her condition, she uses her abilities as a medium to aid heroes such as Spider-Man, and before her death, she transfers her power to Julia Carpenter, who was the second incarnation of Spider-Woman and later, the second Madame Web The character has also been used in other media to unite the various Spider-Man characters.
Madame Web will be the sixth installment of Sony Pictures' live-action film franchise based on the characters of Spider-Man, which began with 2018's Venom and continued with the 2021 sequel, Venom: The Fury of Carnage. The most recent was Morbius, led by Jared Leto in 2022, which will be followed by Kraven the Hunter on October 6, 2023 and El Muerto, starring Bad Bunny, which will be released on January 12, 2024.