Hudson & Rex 4 in Italy when on air? From 5 August 2022
On the go Hudson & Rex 4 seasonthe awaited fourth installment of the Canadian crime-comedy series remake of the original German series Commissioner Rex.
Broadcast in Italy for three seasons in absolute premiere on Rai 3the fourth cycle of episodes is also ready to debut on the third Rai channel starting from Friday 5 August 2022 from 23:15.
At home, however, season 4 of the series was broadcast on the Canadian channel Citytv from 7 October 2021 to 19 April 2022. The confirmation of a fifth season expected by the end of this year.
read on after the commercial

Hey #HudsonAndRex fans! It's official 🐶🐾 An all-new Season 5 of @HudsonandRex is coming to Citytv 🤩💫 Follow us on social to get show updates and more! pic.twitter.com/j74KgvCi8P

— Citytv (@City_tv) April 21, 2022
Waiting to find out more details on the new episodes, continue reading the article to discover the previews on the fourth season.
Hudson & Rex 4 its Rai Premium
The emotions of the fourth season of Hudson & Rex they are not finished yet! In fact, after the absolute first-run broadcast on Rai 3, the Canadian comedy-police TV series is ready to restart in prime time also on Rai Premium. That's right, since January 17, 2023 digital terrestrial channel 25 will broadcast the fourth season from the very first episode, every Tuesday from 21:20 con three episodes.
Plot of Hudson & Rex 4, previews
The hand of the legendary is back Rexand his collaborator Charlie, in solving new cases for the fourth year in a row of successful collaboration. In the next few episodes, in fact, our protagonists find themselves investigating cases that are more diverse and complicated than ever. From the murder of a hiking team, to the investigation of a famous pop star accused of killing her boyfriend. This and much more in the next episodes of Hudson & Rex fourth season broadcast on Rai 3.
Hudson & Rex 4 cast, actors and characters
read on after the commercial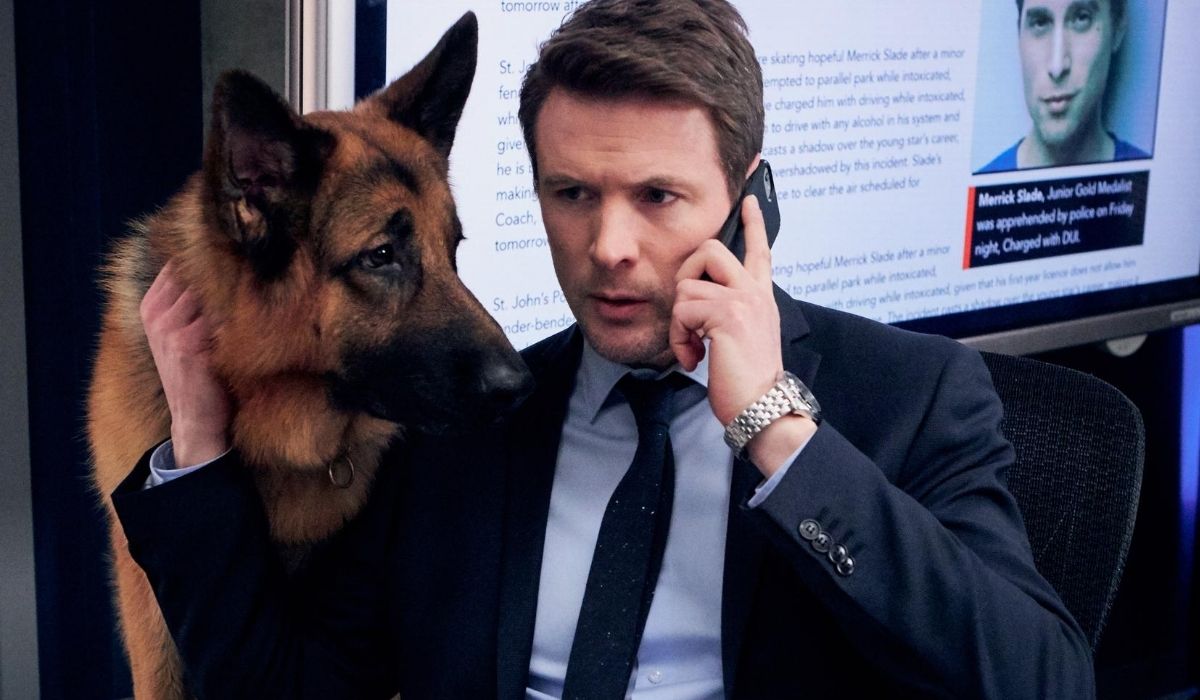 Here is the main cast of the fourth season of the detective series:
John Reardon plays Detective Charlie Hudson, Rex's partner
Mayko Nguyen plays the head of science Sarah Truong
Kevin Hanchard plays Superintendent Joseph Donovan
Justin Kelly plays IT specialist Jesse Mills
Diesel vom Burgimwald plays the cute Rex
Hudson & Rex 4 episodes, how many are there?
Restart with sixteen episodes the fourth installment of the Canadian crime series produced by Shaftesbury Films/Pope Productions/Beta film.
Trailer di Hudson & Rex
(embed)https://www.youtube.com/watch?v=LIpf_5VRyOw(/embed)
Hudson & Rex 4 streaming, where to see it
read on after the commercial
In streaming, the fourth chapter of Hudson & Rex it's available also on RaiPlay. In fact, on the platform you will find the full episodes of seasons 2 to 4 broadcast in recent years in prime time on Rai 3.