Daniele Del Moro and Oriana Marzoli, after the live broadcast of Big Brother Vip 7, discussed all night long: here's what happened.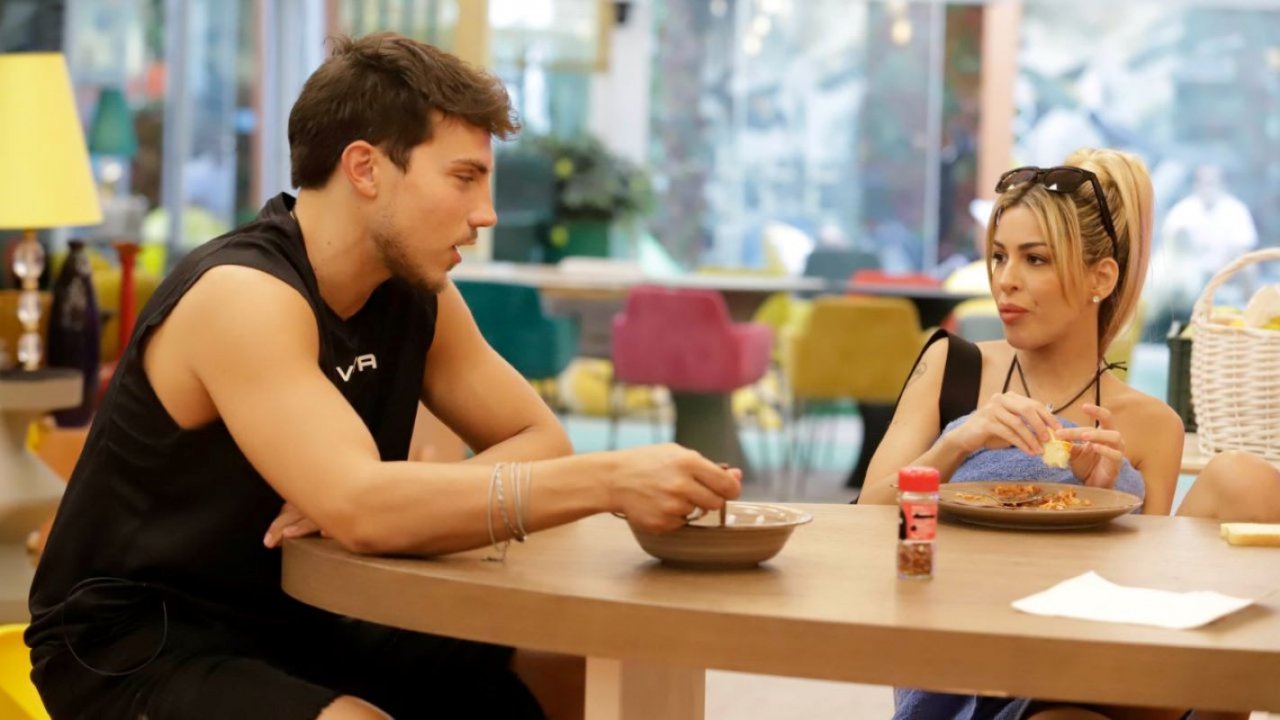 After the live broadcast of Big Brother VIP 7 of January 16, Daniel Del Moro e Oriana Marzoli they have discussed all night. Against the Venezuelan model, the former tronista launched the usual accusations, telling her she was false and didn't want to talk to us anymore.
It is not the first time that the two Vipponi have argued, Del Moro has already claimed in the past that he no longer wants to speak to Marzioli but, recently, there have also been some kisses between the two. Oriana Marzoli, after the nominations, accused Daniele Del Moro of having nominated Nicole Murgia, despite the fact that the actress had not expressed negative judgments about him.
"You should trust me because you know I'm sincere", Daniele told him, reminding her that even the fans, through a plane, told her to trust only the former tronista.
Daniele Dal Moro, for his part, reproached Oriana Marzoli for having rejoiced over the elimination of Dana Saber, last in televoting against Nikita Pelizon and Nicole Murgia. "You cheered at the outcome because you hated Dana, not because you loved each other"said Daniel.
Oriana, for her part, is unable to accept the behavior of the former tronista: "One day you kiss me and the next you don't talk to me". Nicole Murgia, who intervened in the discussion, accused Daniele of incontinence. The latter, turning to Oriana, said to her: "Remember that Nicole is the first person who doesn't trust you".
Daniele assures her that he does not want to hurt her, the tronista claims that, in the event of unrequited feelings, he would withdraw so as not to suffer and not make the Venezuelan model suffer. Furthermore, Del Moro is convinced that Nicole is lying, both about her friendship with Oriana and about her relationship with Daniele himself.
The conversation between the two resumes after a few minutes, with Wilma Goich present. Daniele confirms that, although he is unable to trust her, he would like to know her, reiterating once again her sincerity: "I want you to know my thoughts because I have nothing to hide". Daniele also reiterates what he said during the episode, he is convinced that Oriana likes Luca Onestini. "If Luca had been condescending to know you, you would know him today", he tells her, as seen in the clip uploaded to Mediaset Infinity
The discussion between the two degenerates, Daniele finally shouts that the Venezuelan model is the "Queen of fakes". Finally. when she, walking away, mimicked a kiss, he walked away screaming: "Who wants your kisses, do you know how many I find like you out here? Hundreds. Especially fake ones. You've already hit three deuces of spades, let's see how many more you hit".