Photos and videos taken at a 2023 Golden Globes party show Jenna Ortega and Wednesday stars Percy Hynes White together, raising hopes from fans that they're a real-life couple.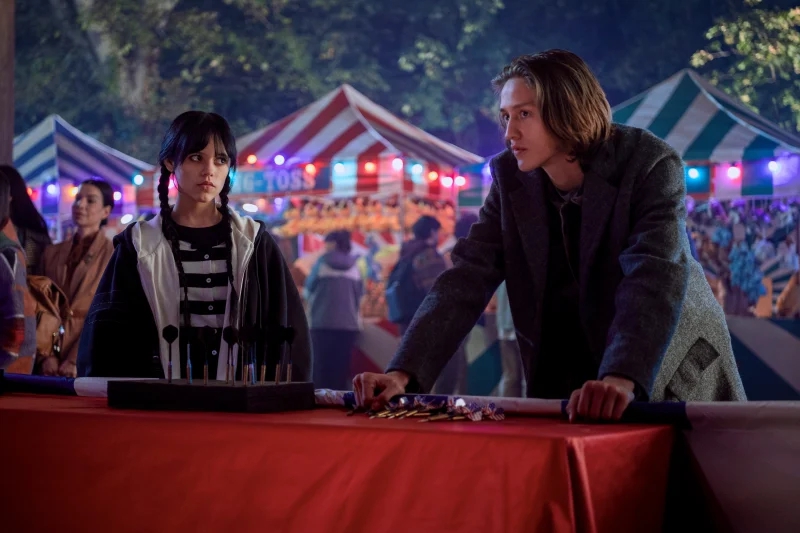 Jenna Ortega e Percy Hynes White were snapped together attending a party after the Golden Globe Awards ceremony to the delight of fans Wednesday.
The two actors play the roles of young Addams and Xavier Thorpe in the Netflix show and many viewers are wondering on social media whether a couple in real life.
The videos and photos of Jenna Ortega and Percy Hynes White during the awards ceremony assigned by the Hollywood Foreign Press Association demonstrate that there is a great feeling between the two.
For now, however, neither of them has ever spoken of a bond that goes beyond friendship and mutual respect.
(embed)https://www.youtube.com/watch?v=nzKa1daSr4s(/embed)
Jenna and Percy, in addition to returning to the set of the Netflix show, are filming together the romantic comedy called Winter Spring Summer or Fall, of which they have not revealed many details online.
The decision to have Percy accompany him to the Golden Globes, however, has fueled the hopes of fans, considering that both actors are officially single.
Ortega, in the past, according to the tabloids, had had relationships with Jacob Sartorius, with whom however there seems to have been only a great friendship, and Asher Angel, immortalized in 2018 next to the actress while wearing Halloween costumes inspired by Ariana Grande and Pete Davidson, a couple at the time.
The protagonist of Wednesday, in 2019, had commented on the gossip he had read about her online declaring: "According to the internet, I've had affairs with six guys, but I haven't actually been in a relationship with any of them".