"But do you remember that character?": Phrase used in the context of seriality to try to remember, or at least try to, a certain character from the TV series. In most cases the goal can be achieved, for all the rest instead reality is questioned by forcing oneself to ask if was not a collective illusion. Most of these are featured in ensemble and blockbuster sagas like The Walking Dead and Game of Thrones.
We know it: the characters of the TV series are many, too many, infinite. In the vast majority of cases they are fixed and recurring, in others they arrive – they do their show – and after that they disappear into thin air. Figuring out what happened to them isn't easy, but neither does it remember to ask. Their role was marked by a very specific action, one or two moments of glory, and then an exit from the scene that led us (rightly, in these cases) to forget their very brief experience within the TV series in question. The characters we have forgotten are not few, and bringing them back to life could unlock interesting memories, heroic deeds or plot moments that we had now completely removed. Let's try to play with our memory and bring them back to life. On the other hand, they too deserve to be remembered (again), even if only for a moment.
From Game of Thrones to Dawson's Creek: here are 9 TV series characters we (rightly) forgot about
1) Eastman – The Walking Dead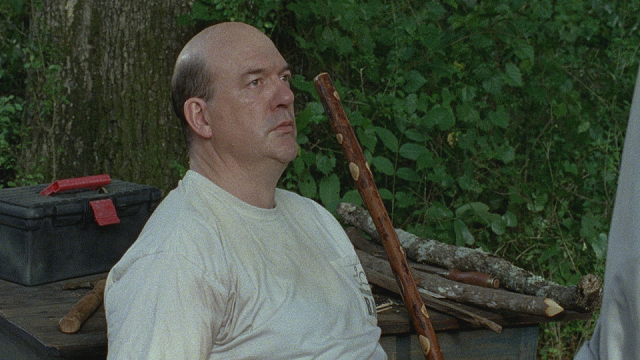 Appeared in only one episode, Eastman was a fundamental key to the character of Morgan. The psychiatrist is presented to us in an extremely calm way, a man who lives in the woods and who seems to have a certain harmony with nature and life. This kind of positive condition will lead him to teach Morgan what really is the value of life and what is that of deatheffectively explaining to him something that was not yet clear to the latter. His moral lessons help him understand that violence is not the only means necessary to fight and face life's dramas. It will be Eastman himself to teach Morgan the martial arts of aikido, but also to keep his impulsiveness at bay. After their meeting, the second will revolutionize his life by finding new answers to the dramas, no longer giving in to aggression and violence. Eastman thus becomes fundamental to the evolution of Morgan's character, only to then disappear completely into thin air. Forgetting him was natural, the characters to remind us of in The Walking Dead are many, but remembering him now has literally warmed our hearts.
2) Beth – Skins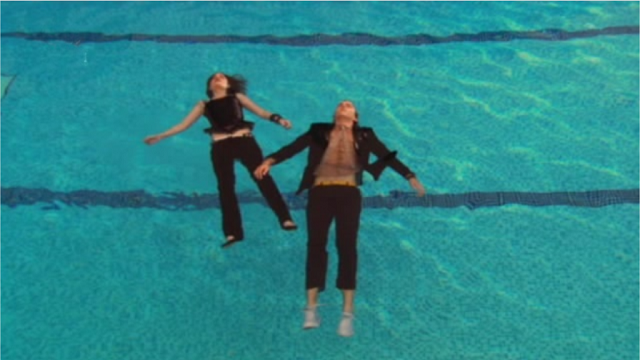 We all forgot about Beth, and this is really a great pity. The girl, since her first appearance, has held an extremely mysterious role so as to make us wonder – still today that we have exhumed her from our memory – whether it was a collective hallucination (and we mean literally) or not. His looks like a character designed especially for Tony, a soul who has been left with the task of bringing him back to life by taking away from him that apathy caused by the trauma of the accident. His help was invaluable, his character fascinating about him. Seeing her again for a few more episodes would probably have robbed her of that mystery, but forgetting her like we did was truly unforgivable.
3) Ryan – Friends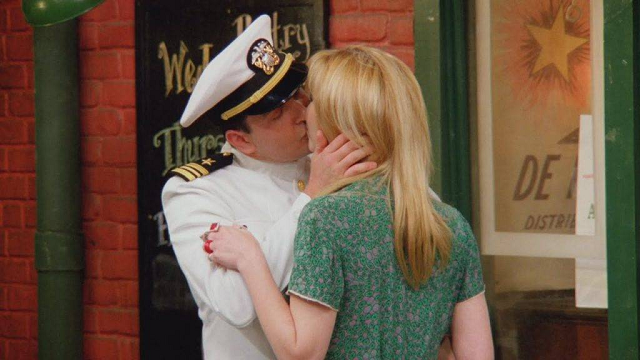 Phoebe's loves have always been crazy and absurd, impossible to remember clearly. The girl has often given life to situations beyond any logic, leading us to confuse and remove some of her love stories or flirts. Among these, Ryan inevitably stands out, one of Phoebe's shortest loves. A navy pilot, Ryan spends all of his time on the road except returning to the girl whenever he drops bythe. The two manage to meet during an episode of the series, but their date will be less romantic than expected due to chickenpox. Forced to stay at home with a severe itch, Ryan and Phoebe can't live the one moment they've been allowed by time, but despite this their chemistry is more alive than ever. Ryan's character leaves the Friends scene in the same episode in which he appears and Phoebe continues to live her own life even ending up getting married. Remembering it, in the midst of all that avalanche of characters and cameos, is too complex, but perhaps part of us is now ready not to let it fall into oblivion.
4) Qhorin Halfhand – Game Of Thrones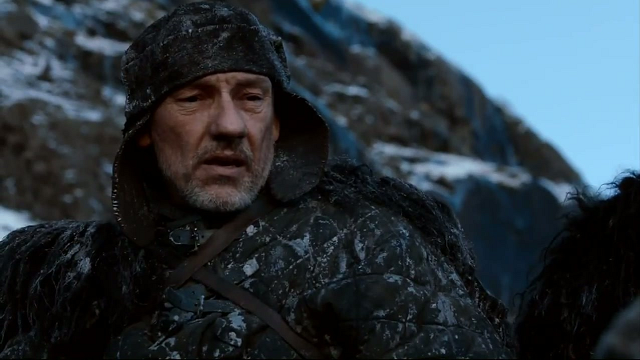 Qhorin Halfhand is one of the characters that we have most removed from the acclaimed Game of Thrones but, as mentioned earlier, in these cases forgetting someone does not sound like something absurd. The succession of continuous and new events and characters leads our mind to revolutionize the order of our memory, favoring the memory of someone rather than that of another. And it is within these repressed memories that he lives Qhorin Halfhand, one of the best experienced rangers within the Night's Watch. Known as half hand due to the loss of most of the fingers in his right hand, Qhorin uses his left hand to fight. The of him is one of the most feared characters within Game of Thrones. Determined and limitless, he offers – together with Jon Snow – to eliminate wild scouting place. Despite this, he is still killed by the latter in season six. This is understood by the stories of Snow when he complains of having killed some men he actually admired, including Qhorin Halfhand.
5) Dr. Sadie Harris – Grey's Anatomy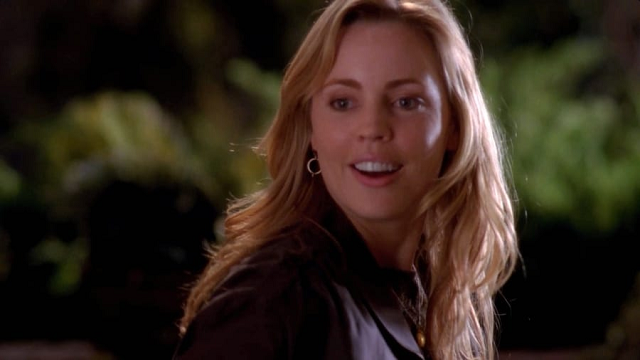 Arrived only in the fifth season, Sadie Hsrris is one of Meredith's old friends and former classmate. His is one of the most ambiguous roles of the entire series due to various gaps inherent in the world of science and medicine. Her role is that of a surgical trainee but she, despite this, proves that she is not really ready to take the next step that would then lead her to establish herself as a real doctor. The reason behind it is clear: Sadie has no college degree, which is why all the theoretical aspects of medicine are like unexplored territories. George O'Malley is the first to notice this situation and immediately tries to convince her to quit. The girl accepts that she cannot continue her career in the hospital and tells Meredith the whole truth, explaining that he hoped to be able to learn everything necessary directly from her. The role of Sadie therefore lives only for the time of one season and with only this basic plot, which has led her to never really establish herself as a relevant character.
6) Cathy Simms – The Office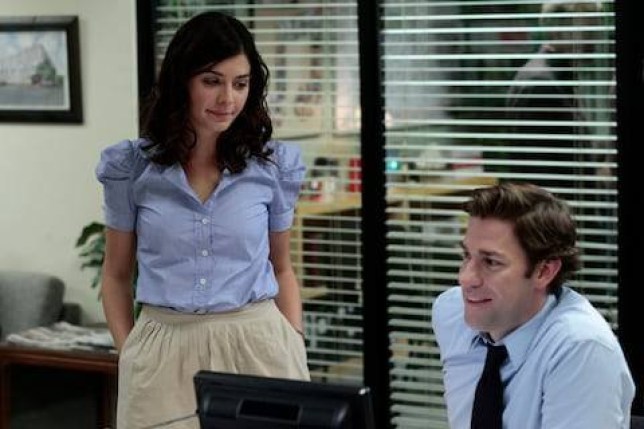 Arrived only in the eighth season, Cathy replaces Pam during her maternity leave. The role of him is nothing more than a replacement for a main character, and what's more, he is also annoying. In fact, the woman tries to seduce Jim by any means necessary without ever giving up, finding in all situations an excuse to carry out his feat. Unfortunately for her, however, Jim has no intention of giving in, effectively running away from each of her advances. His role was so hated as immediately forgotten after his exit from the scene. But in these cases forgetting is perfectly fine.
7) Darren Wilden – Pretty Little Liars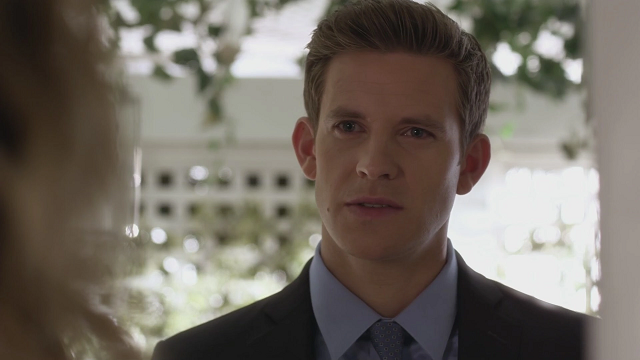 Pretty Little Liars introduced a wide range of characters who seemed to blame for Alison's supposed death, including Darren Wilden, the detective who doesn't seem to convince the girls. His role actually seems to hide something that goes far beyond the investigation and this mainly because of the summer he spent with Alison. But as often happens in Pretty Little Liars, all the clues and presumed acts of guilt soon went up in smoke, totally nullifying the detective's character. Anything to do with the girl was soon forgotten by everyone, even by fans who still didn't know how many red herrings the series would give us back. Her role only had strong relevance during the beginning of the series, only to fall into the abyss of absolutely useless characters that we could have done without, and which we (rightly) forgot about.
8) C.J – Dawson's Creek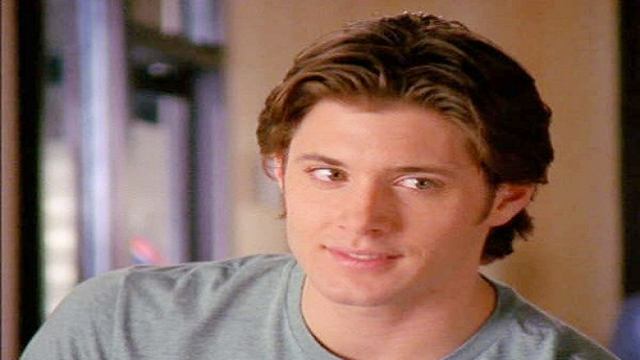 CJ- played by Jensen Ackles, best known as the protagonist of Supernatural – arrives in Dawson's Creek only during the sixth season, and immediately shows a strong attraction to Jen. Things between the two are extremely slow, leading the girl more distant than close. CJ carries within him the wounds of a complex past that often make him unreliable and incomprehensibledetail made his character a real spinning top. Towards the end of the series, the boy manages to conquer Jen, only to be left during one of the ugliest and darkest moments in the girl's life. Brief and only in passing, CJ becomes in effect one of the characters that we have most removed from Dawson's Creek, and this – given the ending – maybe it wasn't so obvious this time.
9) Mark Hammond – Z Nation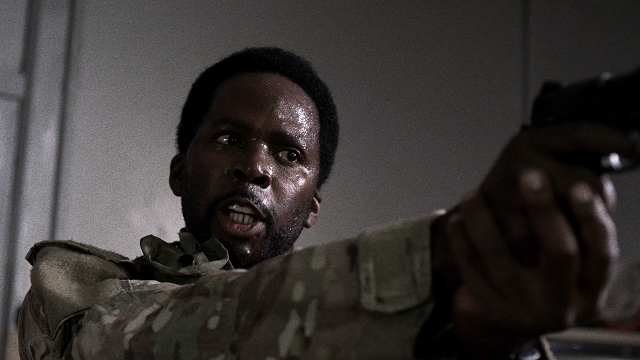 We conclude this journey within Game Of Thrones, The Walking Dead and many other acclaimed TV series with Z Nation and a curiosity that you may have forgotten by now. The first episode of the series – California mission – features a group of survivors of a zombie apocalypse who try to bring a man who appears to be resistant to the virus to a research facility. And it is precisely in this first installment of the series that we meet the character of Mark Hammonda lieutenant played by Harold Perrineau, one of the most beloved protagonists of the iconic Lost. We just unlocked a memory for you, didn't we?