It is difficult to see one's parents as human beings in all respects: fallible, terribly normal. More often than not, it is the parents who are the first to fall back into the same mistakes as their children: in the end, aren't we the mirror of who created us? In Gossip Girl all of this is now all too clear to us, and even if we can find more than one flaw in this reboot (you know we never spared ourselves) one thing we are forced to say: the series spares no one. Far from it: what started out as a huge mockery of a teenage generation in disarray has turned into another type of circus. A vanity fair where the protagonists, once again, are the parents. And if to the question "Mom, do you love me?" you expect an obvious answer, remember that Gossip Girl always amazes, even when you don't want to.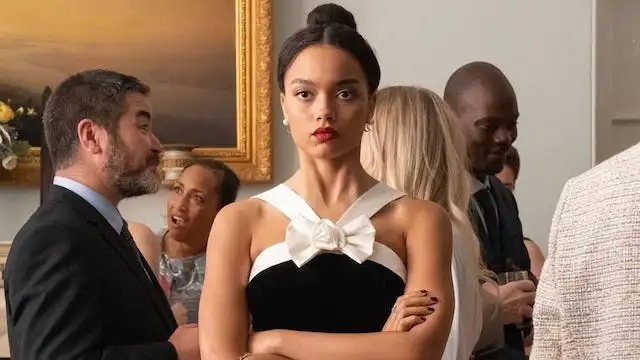 This episode is "halfway" from the beginning of the vision. An episode that appears "transitional": partly empty, partly so full of events as to be disorienting, the 2×08 of Gossip Girl struggles to keep the tension high. Although we have to say it: for an episode where the most entertaining moment was provided by the angelic voices of Blackpink with their iconic Pink Venom, We can not complain. Because Gossip Girl, when he can't charm with glitter, gossip and clothes, he's betting everything on drama. Anyone who says that family problems are unattractive is very wrong: a look into the background of these dysfunctional families to say the least and you will reevaluate all your quarrels with mom for the most trivial reasons.
While Obie and Julien are busy managing their predictable flashback to say the least (we almost find it hard to follow them, because when they don't make questionable choices they are in bed "cuddling") we are already starting to see the first cracks: if Julien is done with GG and is convinced that her boyfriend has done the same, our boy next door is once again more natural than it seems. In fact, Obie is still determined to make her mother pay, and sees no other solution than to seek GG's help (or rather, her ability to share). The plan is one and very specific: Obie will light the fuse and Gossip Girl will have to do is pour gasoline on it.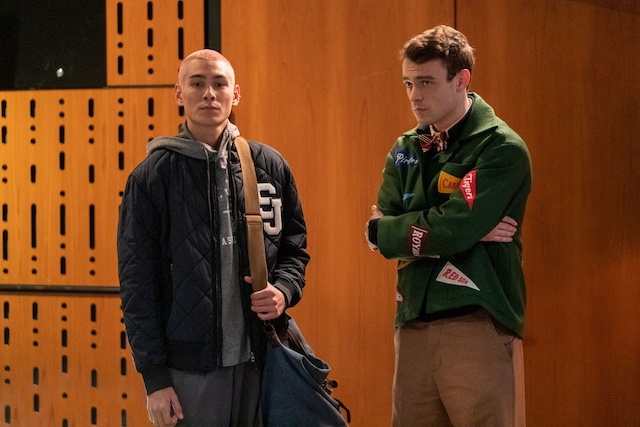 On the other hand we have Audrey, poor Audrey, who would need a nice retreat in the Maldives for a few months: the girl is so busy trying to save her mother, and parenting her herself, that if she ends up in hospital with a crisis nerves would not be blamed by anyone. Kiki, in fact, is in the eye of the storm: after the theft of her line of clothes by her ex-husband's new girlfriend (she's not a tongue twister), she is falling back into depression and is increasingly in disarray. But the real question is: Shouldn't parents be the ones to protect us? And what happens when we are left alone, at the mercy of a world in which we still struggle to navigate?
The answer is many, too many disasters. Why yes, the young protagonists of Gossip Girl they are accused of many things, but parents are even more so (this is why we really don't want to recommend the TV series if you want to spend a quiet evening with your family). In Gossip Girl nobodynot even Zoya's father (gone from circulation, by the way), seems fit to be a parent. Above all, mothers compete for the title of worst parent of the year: from Luna's, who turns out to be yet another absent and opportunistic figure of hers, to Monet's, worried about the well-being of her daughter only when the latter is close to hit bottom. Not to mention Obie's Germanic mother, in front of which the worst cartoon villains pale.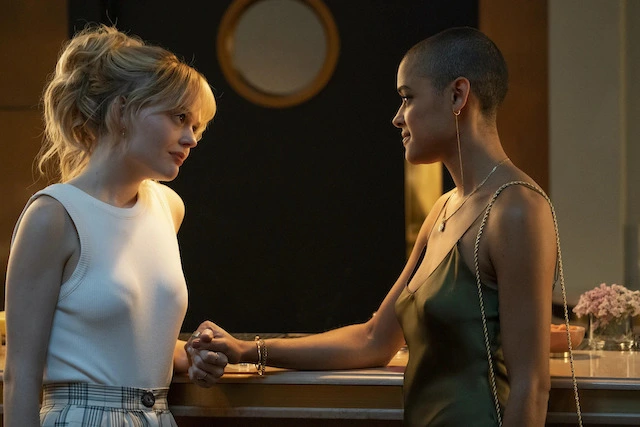 Self-centered women, devoid of female camaraderie and willing to do anything to shine (even step on their daughters' toes). This reboot in any case it doesn't tell a hard truth about parents specifically, but about adults in general: Kate demonstrates this, who as author of GG is walking perilously close to the edge. She needs Jordan, and an entourage of teachers in tow, to realize she's the worst drug addict before a dose: the woman is unable to stop with her "mission", even if by now she has lost sight of the final goal. It is no coincidence, in fact, that the most important teaching of the episode is pronounced by a teenager. Who better than Julien, the character who has matured the most over these two seasons? The girl puts us in front of a hard truth: GG doesn't just bring back the drama, he creates it. What began as a public service, a more or less ethically correct attempt by adults to put a little salt in the pumpkin head for young people, has turned into a sick, toxic, and above all petty operation. If we can no longer trust even our parents to teach us what is right and what is wrong, where will we end up?
Except that eventually Gossip Girl takes a different turn, and presents us with yet another change of course: Kate asks for a month, thirty days to demonstrate that her work still makes sense, is still right. He asks for trust because he intends to shift the focus and highlight the real villains of this story: the parents, once again.
Whether this story will be successful or not is not known, we'll see. See you next week, with a little cultural teaching (which in Gossip Girl never clashes): behind every pop star there is always a great politician. And Taylor Swift knows it best of all.