Actors Brendan Fraser and Ke Huy Quan, who starred together nearly 32 years ago, celebrated their respective wins at the Critics' Choice Awards and the videos went viral.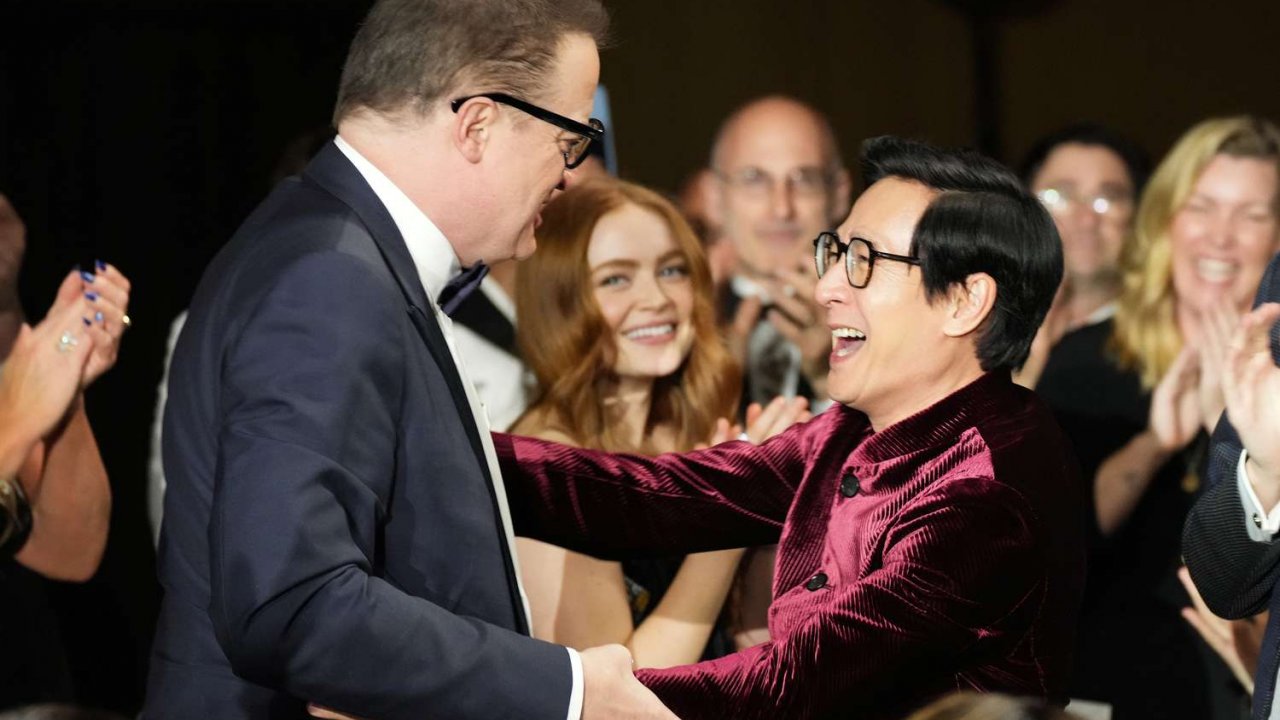 Brendan Fraser e Ke Huy Quan they starred together in the film Encino Man and yesterday evening they were able to celebrate their respective awards at the Critics' Choice Awards 2023as revealed by adorable ones video shared online.
In fact, the two actors could not hide their enthusiasm after winning the awards.
Brendan Fraser was awarded Best Actor for his performance in The Whale. Ke Huy Qyan, on the other hand, won the Best Supporting Actor category thanks to Everything Everywhere All at Once and, when his name was announced, the friend and colleague immediately got up from his table to applaud and express all the joy of him.
Shortly after, backstage at the ceremony, Quan ran to his friend as soon as he saw him, to give him a hug and celebrate their respective victories.
Critics Choice Awards 2023: Brendan Fraser is moved by accepting the award for best actor for The Whale
The actor, answering questions about Fraser, explained: "Seeing him again after almost 32 years was great. I loved him in The Whale, it's a powerful performance".