Previews of the plots of Terra Amara from 16 to 21 January 2023: the Turkish soap airs on Canale 5 at 2.10 pm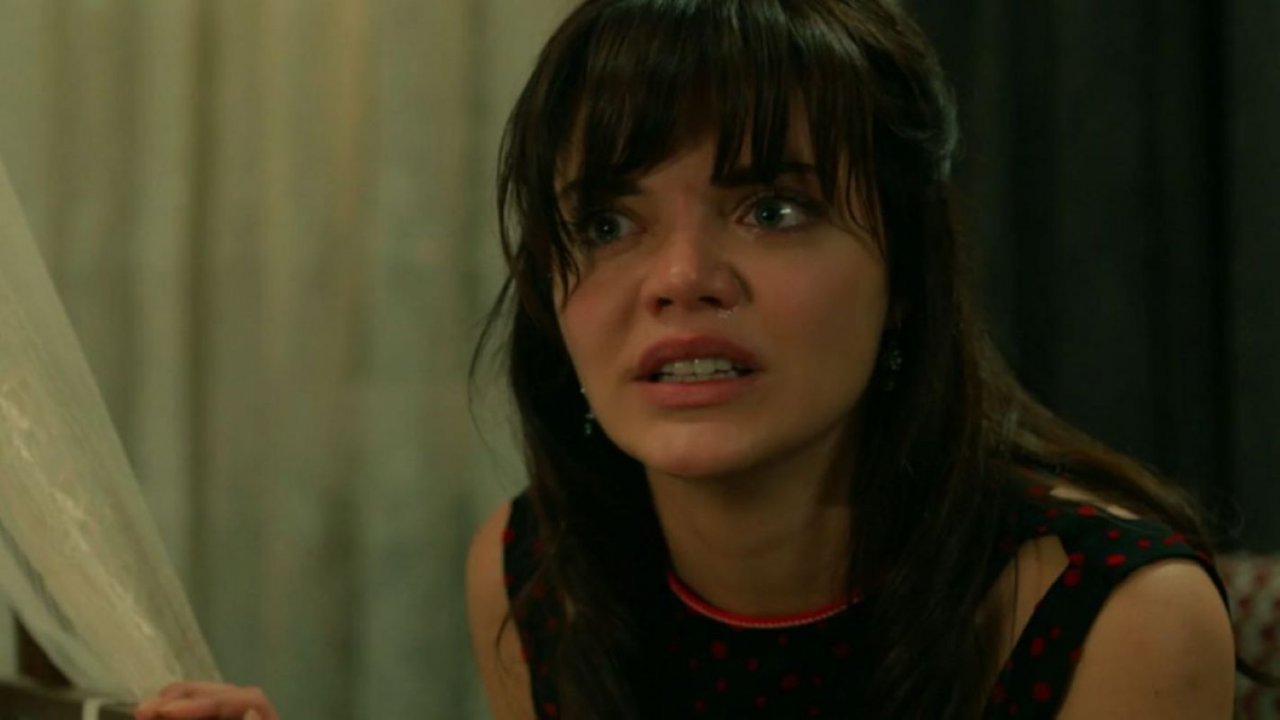 Here they are plot previews Of Bitter land of the episodes aired in the week from 16 to 21 January 2023. The soap set in Turkey in the seventies airs on Channel 5 at 2.10pm. Double episode on Saturday starting at 2.30pm.
The story of Züleyha, under the title Bir Zamanlar Çukurova, was broadcast in Turkey from 2018 to 2022. The ATV channel aired 423 episodes.
Terra Amara is available in streaming, live and in reruns, on Mediaset Infinity.
Monday 16 January
Yilmaz and Dr. Mujgan love each other very much and everyone rejoices for them. Despite this, Yilmaz cannot forgive Demir's actions. He can't forget everything and pretend it never happened. He tells the story of his past to Mujgan and explains why he can never put his gun away. The hatred between Yilmaz and Demir is bound to never end.
Tuesday 17 January
Zuleyha is slowly recovering and Demir only allows her a short meeting with Adnan. Her choice of husband causes her further suffering. There was no contact from Yilmaz, despite Gulten sending the letter; therefore, Zuleyha looks for an opportunity to talk to him. Overhearing a conversation between Demir and Hunkar, she Zuleyha learns that Demir and Yilmaz took first and second place of Adana taxpayers award.
Wednesday 18 January
Zuleyha persuades her husband to attend the Adana Taxpayer Awards Ceremony in order to meet Yilmaz, but their conversation does not go as she hoped. Cetin is almost certain that Demir is the instigator of the attack on Fekeli and, when he reports it to the latter, he forbids him to mention it to Yilmaz. Randomly, Saniye makes a discovery that breaks her heart and makes her lose her temper.
Thursday 19 January
Gaffur tries to make it up to Saniye, but to no avail. Demir picks up Zuleyha from the mental hospital and takes her back to the mansion. Zuleyha, after hearing the news of Yilmaz's official engagement with Mujgan, she reproaches Gulten for not sending her letter to Yilmaz, ignoring that Gulten sent it. Regarding the gossip of Zuleyha's miscarriage, Sermin and Fusun wonder how Zuleyha and Demir could have had intercourse given how things were between them.
Friday 20 January
Zuleyha always thinks of Yilmaz and he does the same and Demir and Mujgan notice him. Fekeli takes Hunkar to the place where, as a boy, he pined for her. The evening, due to bad weather, risks ending in tragedy. But, having arrived in a safe haven, the two have an amorous approach.
Saturday 21 January (2.30 pm)
After the attempted suicide, Demir decides to let Zuleyha out only in the company of Seher. The woman is desperate and Demir tells her that she can choose whether to always have to go around with an overseer or to convince him that she is no longer in love with Yilmaz and thus get back her freedom and her son. Gaffur wonders where Hunkar spent the night and tries to get information from Raci, who remains loyal to the lady. Zuleyha accidentally overhears the beginning of a telephone conversation between Hunkar and Fekeli and understands that the two are on good terms, while Azize's ravings begin to make Demir suspicious as well. The latter discovers that the report for the shooting in Fekeli's house was made by Sermin. Mujgan confides in Sabahattin and tells him that due to the tensions between Yilmaz and Demir, he fears for the life of his lover. Yilmaz and Mujgan go to the open air cinema and soon after Demir and Zuleyha arrive. This meeting becomes a reason for discussion for both couples. Fekeli and Hunkar meet at the usual place, she is sad and tells him that she cannot continue their relationship. He, though sad for her, tells her that he won't put limits on her fate just to be with her. Saniye angry with Gaffur, she makes him sleep on the sofa, but he goes out to see Seher in the middle of the night. Demir tells Zuleyha that she will get her son Adnan back after Yilmaz's marriage. Zuleyha makes Demir doubt that Hunkar is seeing Fekeli. Demir will ask his mother for an explanation. A luxury car arrives at the estate: an unexpected visit.